---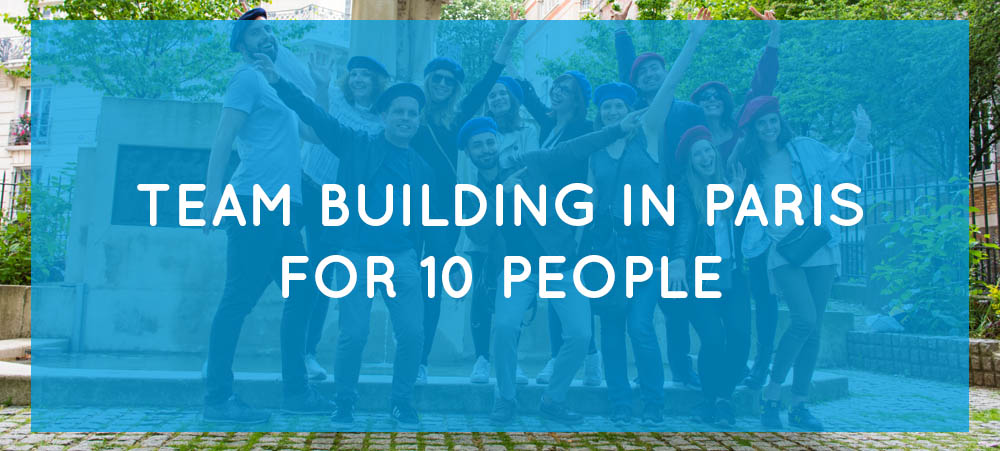 Have you tried everything to improve your team spirit and haven't been satisfied? The Booster team is ready to create that satisfaction with customized team activities that are fun! We've selected an experience in team building in Paris for 10 people created just for you – here it comes!
A corporate scavenger hunt near the Opera and the Covered Passages
You may be familiar with the Grands Boulevards district (close to the Opera monument) with a lot of restaurants, theater, and a bars/pubs, but did you hear about the famous Passages Couverts? We're helping you discover these charming pathway through a unique activity that are a gem. These passages, constructed between the 18th and the 19th century, are full of surprises. Explore the area with an original scavenger hunt, divided by teams, to compete and work together. You will improve your team building event through challenges and mysteries designed to be fun. It is a really cool way to visit Paris while having a great time with your team!
Team Building Passages Couverts – 8 to 60 people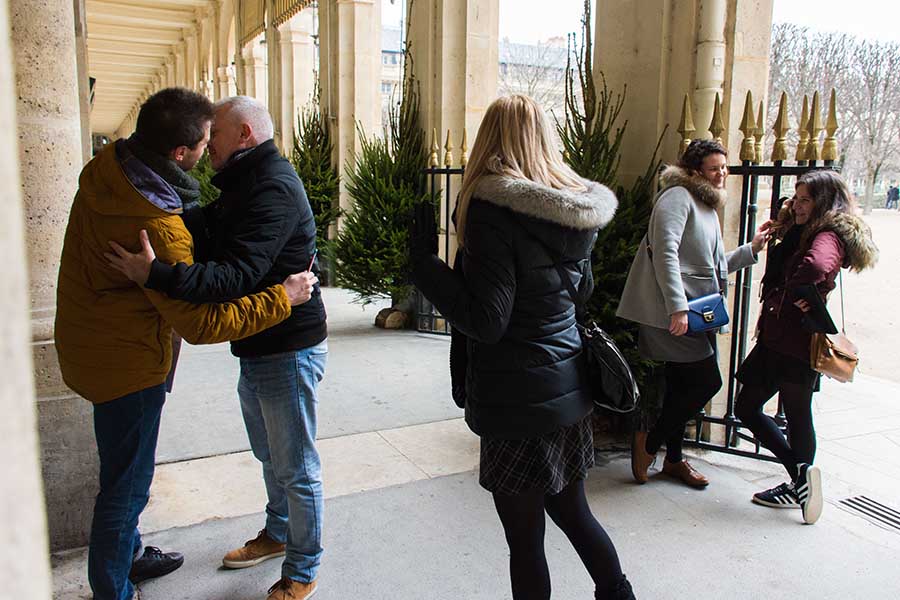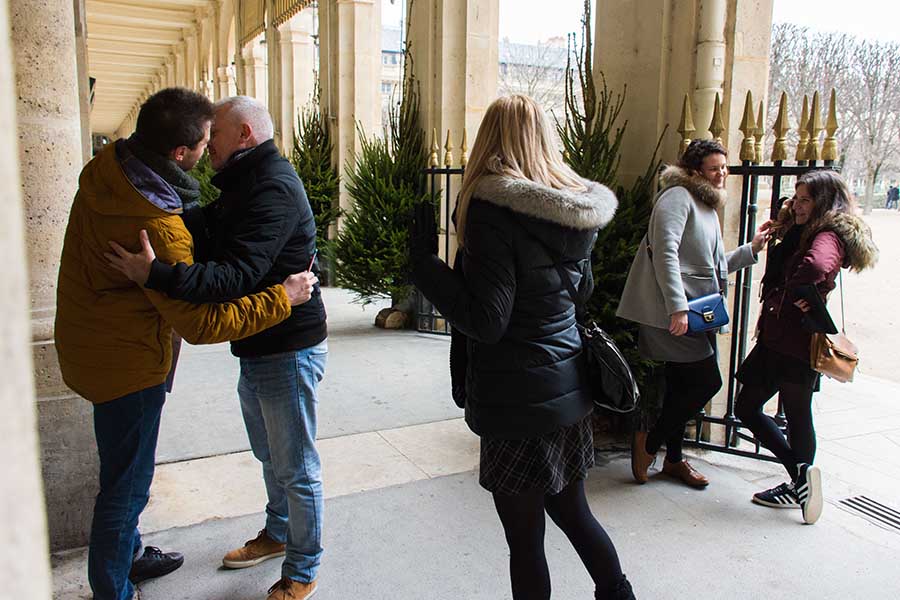 In vogue restaurant for a cohesion lunch or dinner
At Booster2Success, we love exploring great restaurants and sharing our best experiences. First, head over and order the "bread bowl" made by the famous baker Eric Kayser from a delicious French recipe created by Chef Jean Imbert. The perfect intersection of taste, texture, and goodness in every bite. It's an amazing food experience!
Just a few metro stations from there, in the Eiffel Tower district, head over to one of Chef Christian Constant's excellent restaurants and see what he has done with local ingredients. You'll find his latest three restaurants on rue Saint-Dominique in the 7th district. We recommend Les Cocottes as your first stop, where you can healthy food creations served in a des cocottes (the famous French container made of iron). We are regulars now for good reason! You will be too!
» READ ABOUT – Eiffel tower district team building: unique tourist scavenger hunt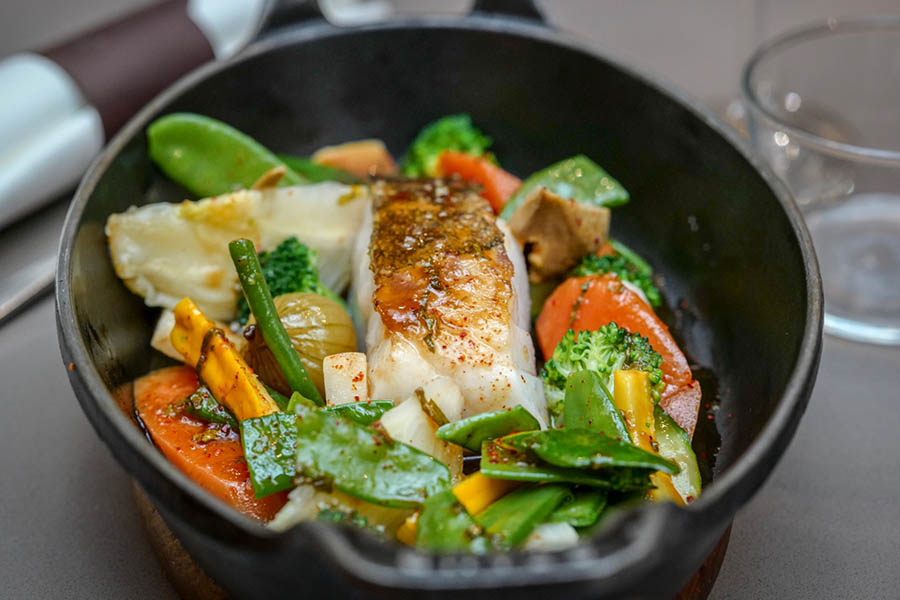 Team building in Paris for 10 people: discover a famous museum!
Booster2Success teams have created an adult treasure hunt in Paris in their favourite museums! You can choose between the Orsay or the Louvre museum. Two different location but very rewarding team building experiences. During the two hours of activities, you will be able to discover the many treasures of these places, while living a fun and entertaining experience with your colleagues.
Louvre team building scavenger hunt – 8 to 120 people
Corporate treasure hunt at Orsay Museum – 8 to 40 people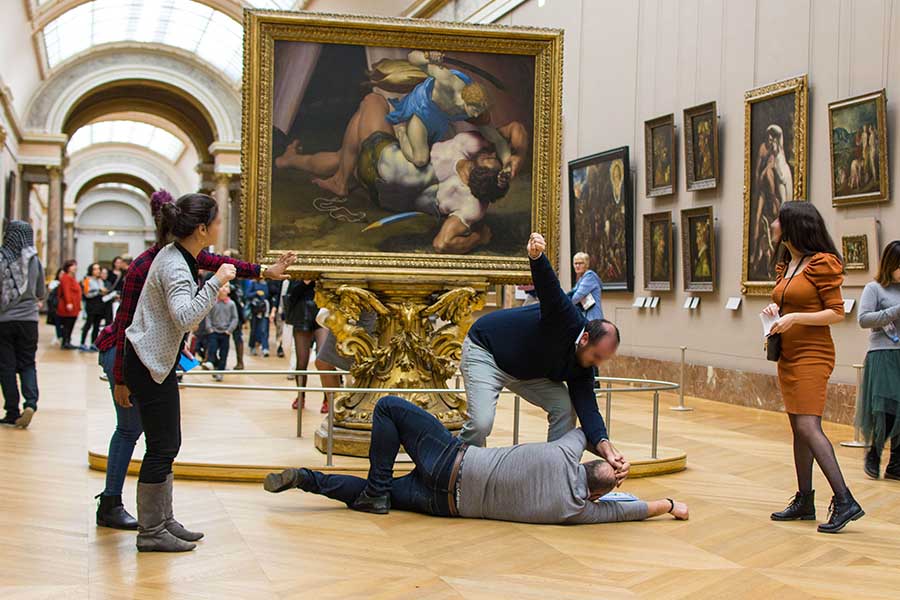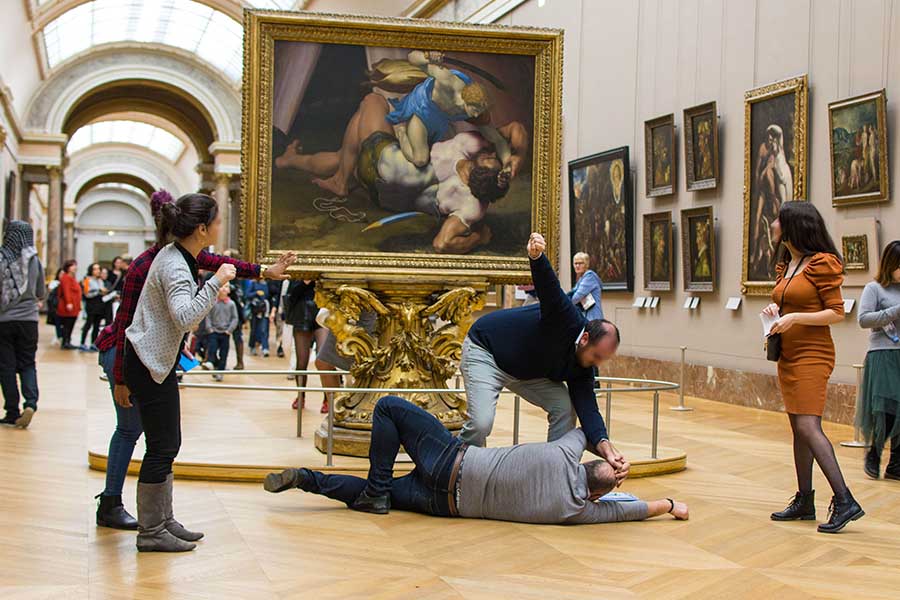 Discover Montmartre, the hill of artists, while working on team cohesion!
Another idea for a team building activity in Paris for 10 people is a unique tour of Montmartre. In teams, equipped with your travel guidebook, explore the district and meet the artists who lived on the famous hilltop. Numerous challenges (sporting, artistic, songs, etc.) and riddles await the participants. At certain points along the route, our Booster animators are on hand to provide additional challenges for the teams!
Montmartre team building – 8 to 60 people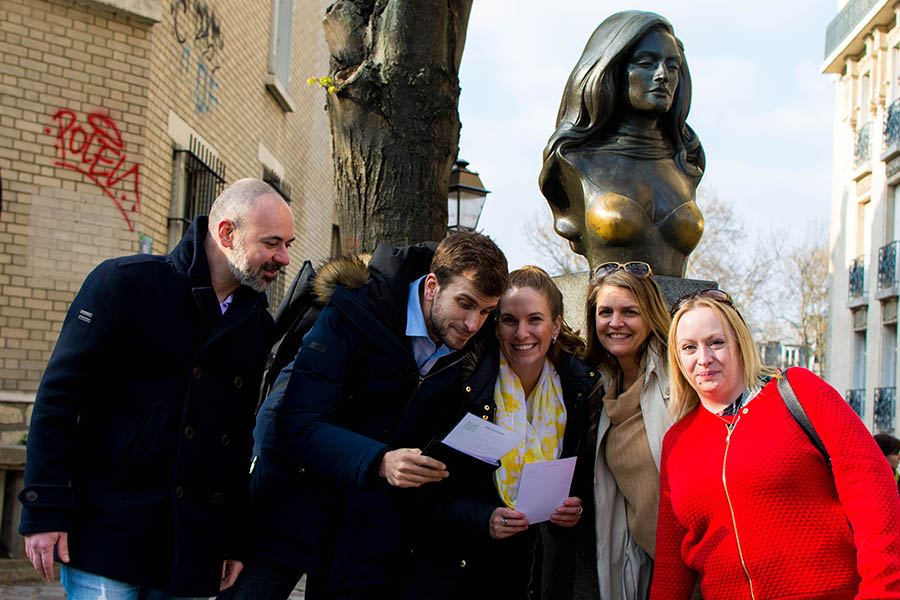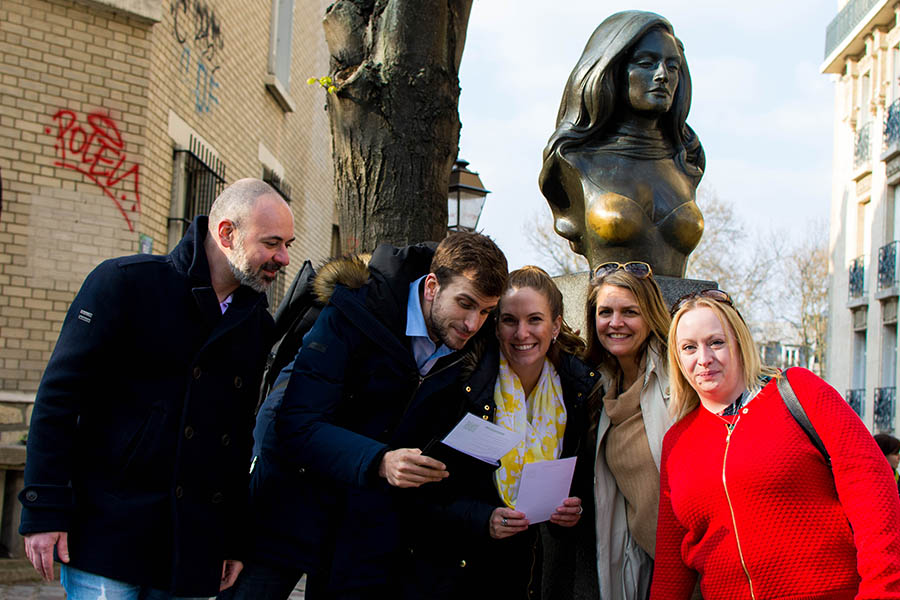 Team building in Paris for 10 people: escape game on the Titanic!
Book your team on the Titanic! It's sailing from Paris this time and you're on board. Put your safety jacket on and explore the game's intrigue. Your goal is simple, you must escape from the liner in order not to sink with it. The game is available up to 5 people. If you are 10 you will have to divide the group in 2 and do it by turns. If you really don't want to split up, don't worry, with can arrange that too.
Voir cette publication sur Instagram
Spend one night in a luxury hotel in Paris!
Still looking for an original team building in Paris for 10 people? We created something special for you! Book a luxurious hotel at one of our favorite destinations in Paris and enjoy all the luxury services included. Savor a gourmet dinner, an inspired drink at the hotel bar, and enjoy the spa at exceptional 4-star hotel Eden Paris, in the Eiffel Tower district. This boutique hotel has a spa, a fitness center, a patio and around twenty lovely rooms! Another suggestion would be the Niepce hotel Paris Montparnasse. In a totally different style, this 4-star hotel, will charm you with its artistic interior decor and a restaurant with a Japanese chef, called La Verrière Paris. Both are stunning experiences.
Voir cette publication sur Instagram
Team building in Paris for 10 people: after-work drink in a unique place
There are more ways to build morale than traditional tours, which is why we recommend a team building experience at the Café A for an after-hour drink, located in the trendy Parisian district of the Canal Saint-Martin. We start with a walk along the canal, enveloping the vibe and the water on our way to our destination, a truly original café, established in a historical convent (Récollets Convent that dates from the 17th century!). Share a drink on the terrace, or have a dinner inside, the atmosphere, food, and drinks while sharing great times. Café A is a friendly place, perfect for an incentive moment with your team. You all deserve it!
» READ ABOUT – Fun scavenger hunt team building near the canal Saint-Martin trendy district
Voir cette publication sur Instagram
Photo credit: Booster2Success & Les Cocottes restaurant
---
Booster2Success is looking for the best team building in Paris for 10 people and more.
CONTACT US to get our help to organize an event in France.