---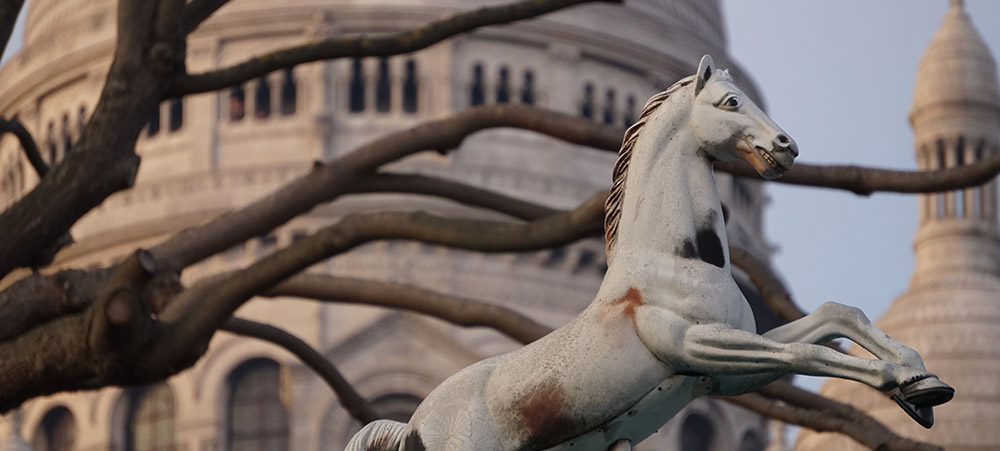 Your assignment today is to launch a mission into a truly authentic Parisian district. At the highest point of the Montmartre hill take part in an original treasure hunt team building in Montmartre experience.
Dividing into teams, conquer this playground and accomplish different challenges!
Itinerary of this treasure hunt team building in Montmartre full of surprises
Overlooking the French capital city, at 130 meters high, is the famous Montmartre (Mount of Mars). It used to be a village outside of Paris, but during the nineteenth century, this district was attached to the Paris urban area. It was during this phase that a lot of master painters settled there (Renoir, Picasso, Matisse, and SO many others).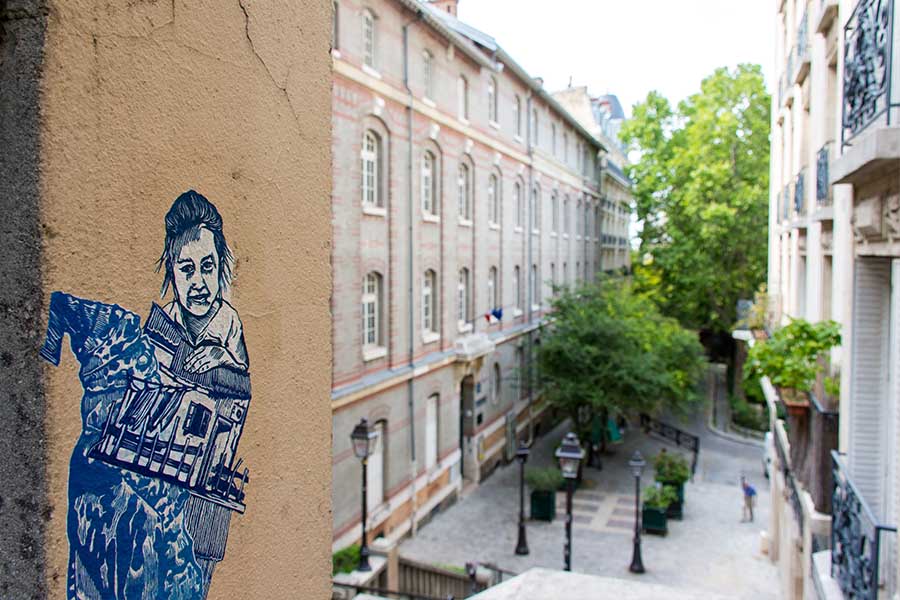 Now it's your turn to discover this historic area of Paris during our treasure hunt team building mission. Cohesion and team spirit will be developed in order to succeed in the challenges and enigmas.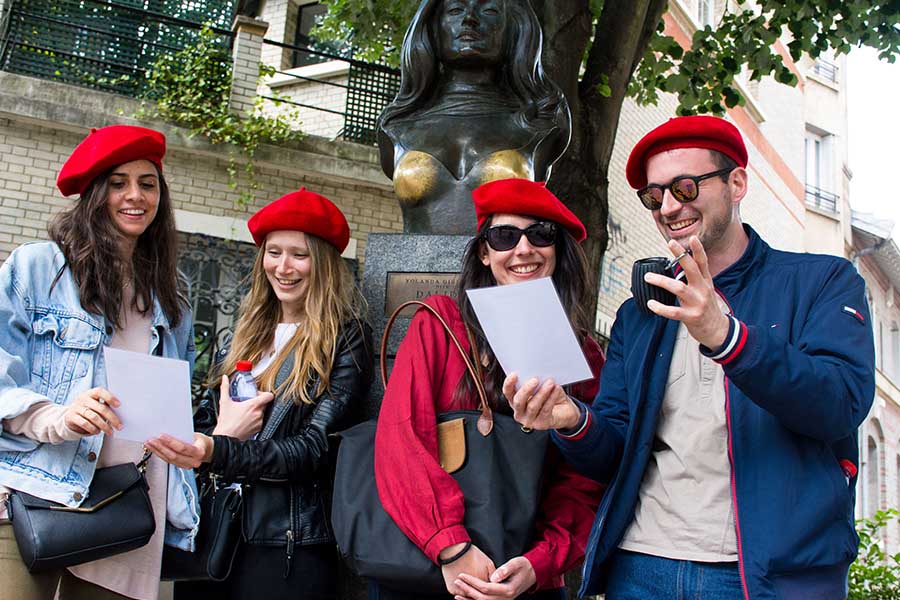 How to plan this adult treasure hunt team building in Paris?
Participants will be divided into teams during the activity. Our team leader will brief the teams and give them a roadbook. They will have to explore the Montmartre district in order to solve enigmas and accomplish different challenges to win the contest!
» READ ABOUT – Discover an amazing district: the Marais with our team building activity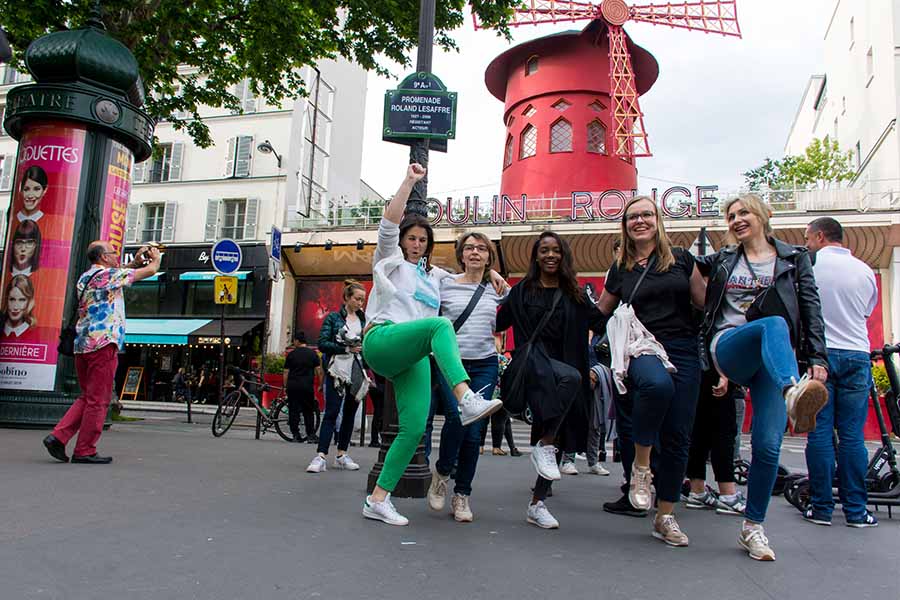 This adult treasure hunt team building in Montmartre experience will last around 2 hours and is adapted to every group size. It is perfect for a small group (team building for 10 people) and larger one (up to 60 participants).
All Montmartre stories and secrets will be soon disclosed to you…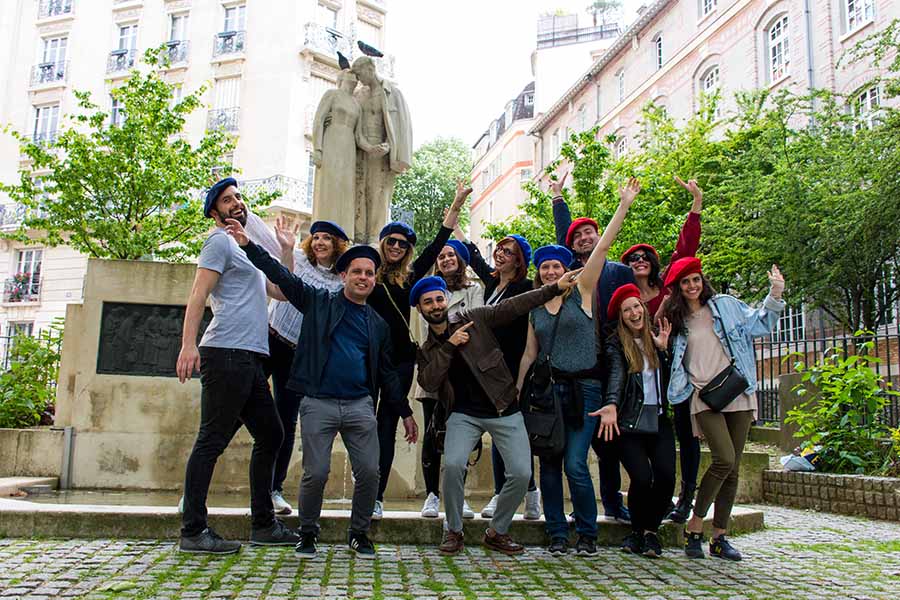 – LOCATION: Montmartre
– SEASON: All year
– DURATION: Around 2h00
– NUMBER OF PARTICIPANTS: 8 – 60
– LANGUAGE: French and English
Photos credits: Booster 2 Success
---
Booster2Successis always exploring district and European capital cities to create fun and innovative team building.
CONTACT US to know the prices of our team building activities in Paris or any other request.