---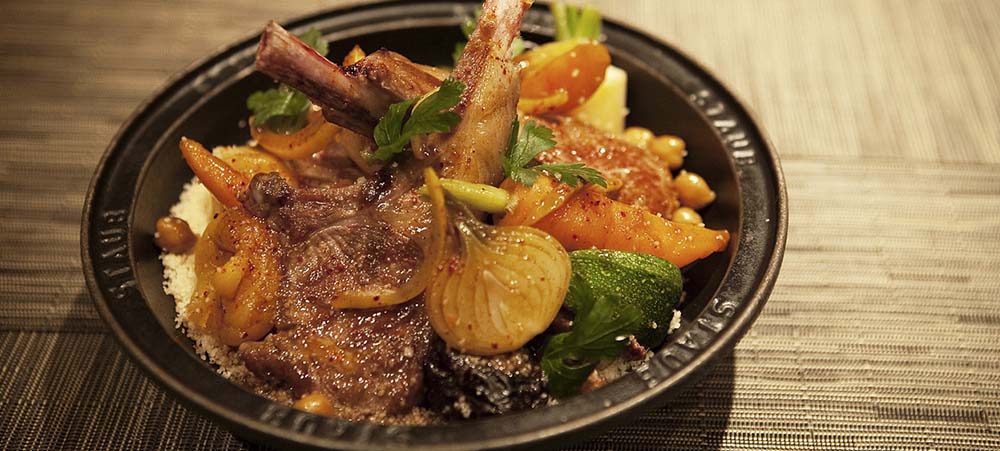 French Chef Christian Constant actually owns two more excellent restaurants in addition to Les Cocottes Restaurant: at number 135 is le Violon d'Ingres (1 Michelin star), and on 139th you'll find le Café Constant. Today we take you to Les Cocottes Restaurant for a taste of fine Parisian cuisine.  
Les Cocottes: the elegance of the Chef Constant
Les Cocottes, designed by interior architect Luis Alleluia, is modern with clean lines and trendy, but comfortable furniture. The tables and seats are high, perfect for a romantic dinner or a pleasant lunch at the counter. No reservations are taken at Les Cocottes Restaurant as it's first come, first served. Come early and watch the magic happen any hour of the day as chef Philippe Cadeau (under the guidance of Christian Constant) manages the tightly run kitchen, creating some of Paris' best dishes.
» READ ABOUT – Close to the restaurant, a corporate team building activity in Eiffel tower district
Voir cette publication sur Instagram
Authentical cuisine at Les Cocottes restaurant
The magic evolves into world-class cuisine at les Cocottes restaurant. Our review team loved the delicious and  authentic French cuisine, both beautifully visual and exciting. Meals are served in a famous French container made of iron: des cocottes. These casserole dishes are heated in the oven and directly served on the table. When you open it, you can smell a diversity of French flavors of bygone days.
Try the pig's trotter with stuff potatoes, a shoulder of lamb with light spices and prune, or a simply sliced sirloin beef with pepper and salt. The menu choices are well chosen, including the classic Ritz Cesar Salad designed by Christian Constant, a recipe probably perfected when he was working at the Crillon Palace in Paris. Are you more a kind of seafood lover? Try the succulent jumbo shrimp served with artichoke mousseline! You won't be able to recommend it highly enough later.
Voir cette publication sur Instagram

Save room for dessert, as we recommend a traditional chocolate mousse or a vanilla flan « comme autrefois » (like in the old days), or the sumptuous chocolate tart from his signature recipe!
Let's talk about l'addition, s'il vous plaît ("the bill, please" in French). During the weekdays at lunchtime, there is a really attractive menu at less than 30 € per person. Our verdict? It's a must do in Paris, even for a born and raised Parisian!
Regarding booking, as we told you won't be able to book in advance, we recommend you to arrive early (such as 12 pm for lunch or 7 pm for dinner) to get a space. If this one is already booked, don't worry there is another les Cocottes restaurant close by the Arc de Triomphe.
Les Cocottes restaurant – Tour Eiffel – 135, rue Saint-Dominique, 75007 Paris
Les Cocottes restaurant – Arc de Triomphe – 2, avenue Bertie Albrecht, 75008 Paris
Photo credit: Les Cocottes restaurant

---
Booster 2 Success is always finding the best restaurant in Paris for its community. In every district of Paris, discover also our team building activities.
CONTACTEZ-NOUS  to benefit from our expertise or organize a team building event in Paris.