---
For beautiful days, but also the grey ones, offer your colleagues a breath of fresh air to help them boost their creativity. Outside the walls of your company, our outdoor team building will challenge your employees and strengthen their bonds around fun and unique moments! Let Booster2Success take you for a ride to a selection of outdoor team building activities.
Scavenger hunt in the Tuileries garden: who will be the greatest investigator?
Slip into the shoes of an investigator for a day and use your sharp sense of observation to carry out this team building outdoor. Get ready to dive into our immersive investigation in the heart of the Tuileries garden, between the trees and the fountains. The scenario will make you go in search of a mysterious treasure hidden in the Tuileries…
This outdoor team building idea is suitable for larger groups and can accommodate up to 250 people. Bring together the different departments of your company and get set to conquer the mystery surrounding one of the most beautiful gardens in Paris! For a duration of 2 hours, this outdoor team building will offer you the most beautiful views of mythical Parisian monuments. Only your sense of observation, logic and team spirit will lead you to the hidden treasure…
Outdoor team building in the Tuileries garden – 80 to 250 people
» TO DISCOVER – A playful scavenger hunt to explore the emblematic district of Montmartre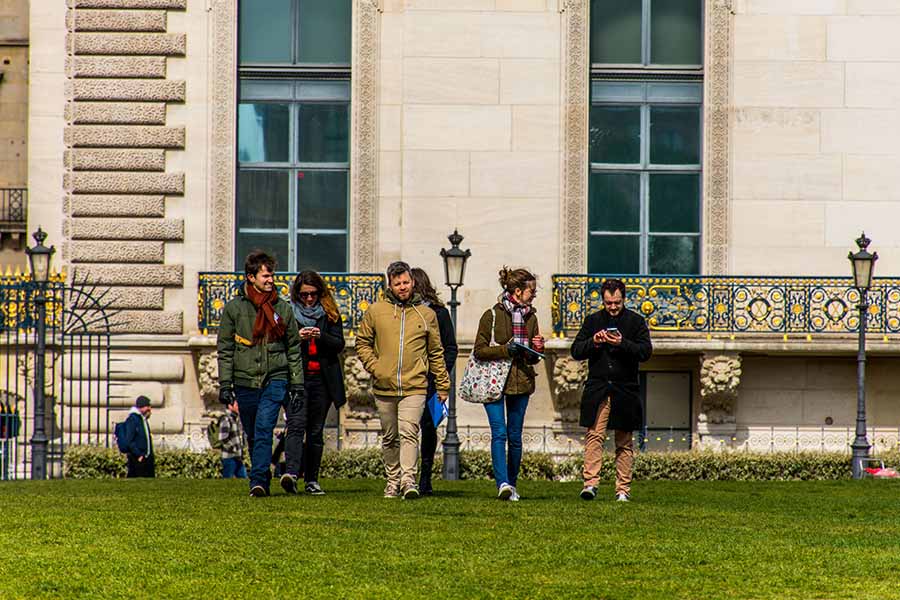 Outdoor team building: a sports seminar in the middle of nature
Challenge your teams and take part in this outdoor team building activity in the open air! Booster2Success awaits you in the Bois de Boulogne to take up many sports challenges that will strengthen your team spirit. It is around a course of varied activities that each participant will be able to exercise his multiple talents. Archery, sports or strategy games, this outdoor team building will make your muscles work, but most of all… your communication skills!
For a duration of 2h30 to 3h, feel free to invite up to 250 people to reveal the real heroes within each participant. In Paris, Limoges or Lyon, this outdoor team building idea awaits you from March to November, and you can also find its urban football version during winter! Divided into teams of 10 participants, you will compete in 15-minute sports challenges which will allow you to practice all the proposed activities. So grab your trainers and enjoy a great moment in the open air to build confidence between your teams around this sporting challenge in the middle of nature!
Outdoor Olympics – 20 to 250 people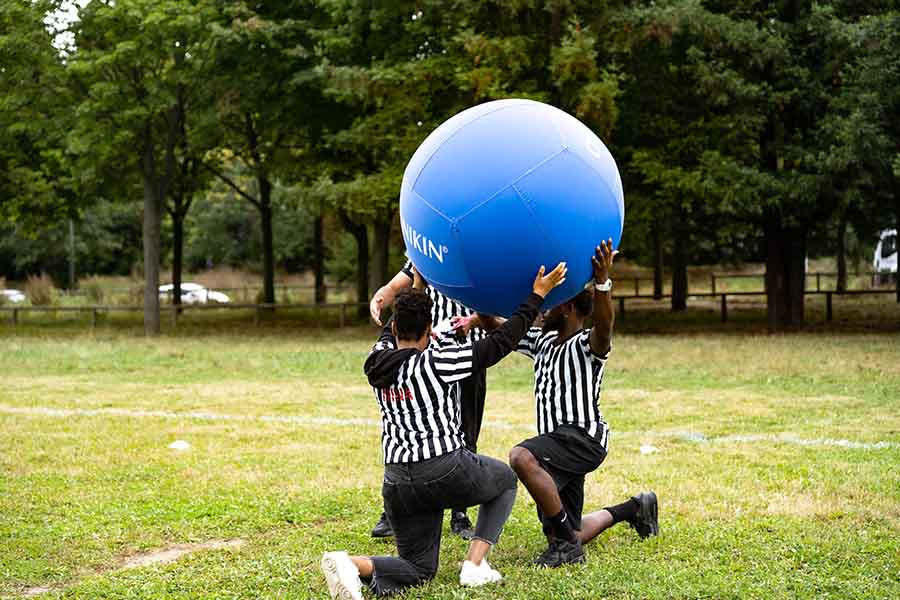 Office heroes mission: save your company's future
Did you ever dream to be the hero of your company? Well, your dream is just waiting for you and your teams to make it come true! By taking part in this outdoor team building, you will discover that a misfortune is hanging over the fate of your company… Get ready to embark on a world tour, in search of clues in the form of QR codes that will put you on the road to success! This outdoor team building activity can take place at the location of your choice and can accommodate up to 500 participants. Numerous challenges await you to unveil the mysterious scenario that is shaking the walls of your premises…
And here is the scenario: "You have spent so much time working on the file to present to your shareholders, but here comes trouble! Horror, someone has broken into your office and stolen all your work… Your presentation will be held in 1h20, so don't wait any longer to go in search of your file! The perpetrator has left clues in his path, find them, so you can become the heroes of your premises."
Office heroes mission – 20 to 500 people (and more upon request!)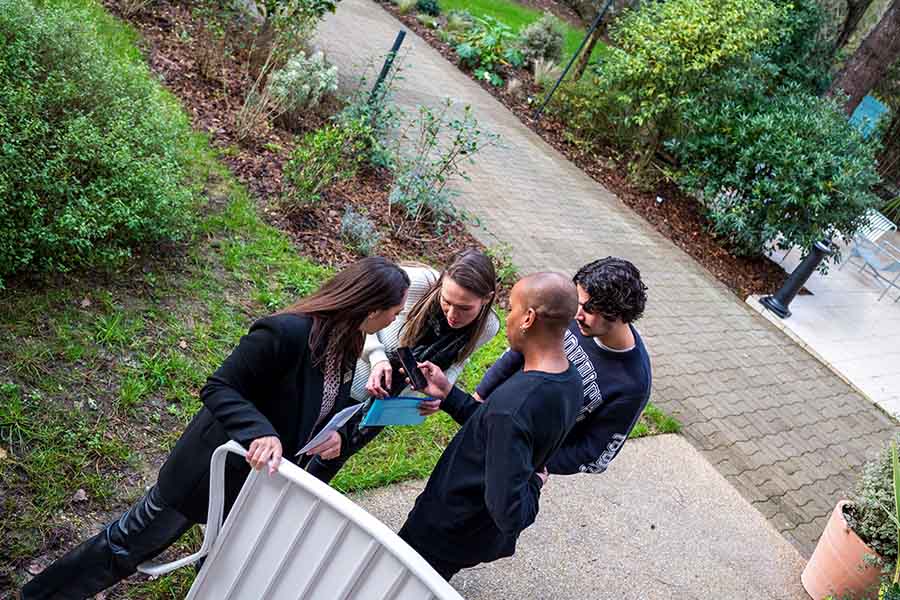 Discover Paris in a tuk tuk: a unique outdoor team building
Give your colleagues the opportunity to go through a unique experience by discovering the City of Light as they have never seen it before: with an electric tuk tuk! Hop aboard this ecological transport, Booster2Success has prepared an outdoor team building activity under the sign of a scavenger hunt! Divided into teams of 6, you will have to meet various challenges in order to try to win the activity. For a duration of 2 hours, this outdoor team building is available all year round, including on rainy days thanks to the small tarps that equip the tuk tuks.
You can invite up to 120 people for this team building lasting from 1h30 to 2h30 depending on your choice of course. From Place Vendôme to the Eiffel Tower, you will pass by the most emblematic monuments of Paris, and we can also offer you the option to be transferred to the restaurant of your choice, so you can finish your activity in style.
Electric tuk tuk challenge in Paris – 20 to 120 people
» ALSO READ – Short film team building: win the oscar for best company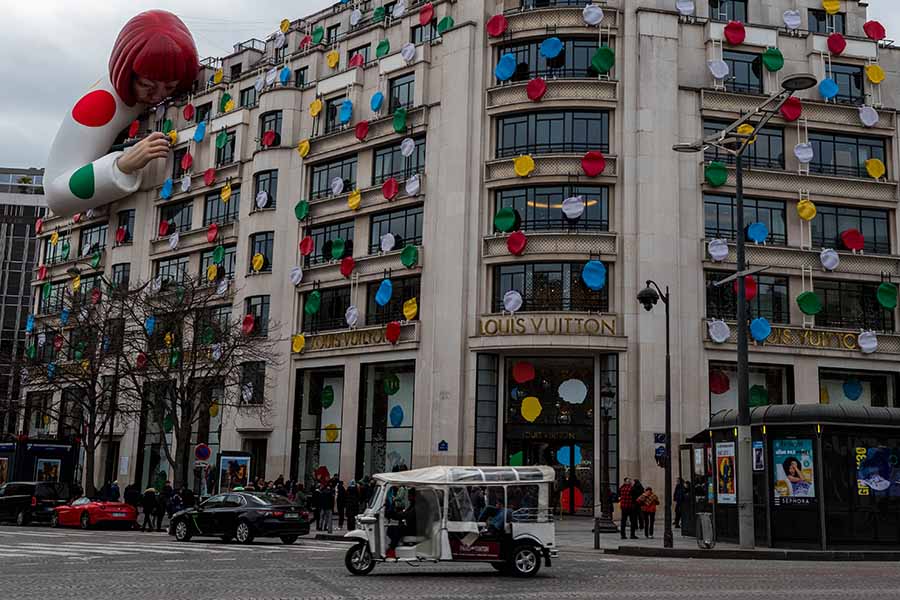 Team building treasure hunt in Senlis: discover the charm and calm of this medieval city
A few hours from Paris, a treasure is hidden… The small medieval town of Senlis and its immense cultural heritage await you for an outdoor team building, far from the Parisian stress. Booster2Success has prepared for you a scavenger hunt between the small alleys and parks of the city that you will discover throughout the activity. Divided into teams, you will have one mission: to find a mystery place plunged in the heart of this small piece of greenery… For a duration of 2 hours, this team building outdoor is ideal for groups of 20 to 60 people. Now get ready to go, challenges and puzzles will guide you in a fun and educational way in this city of unique charm.
Scavenger hunt in Senlis – 20 to 60 people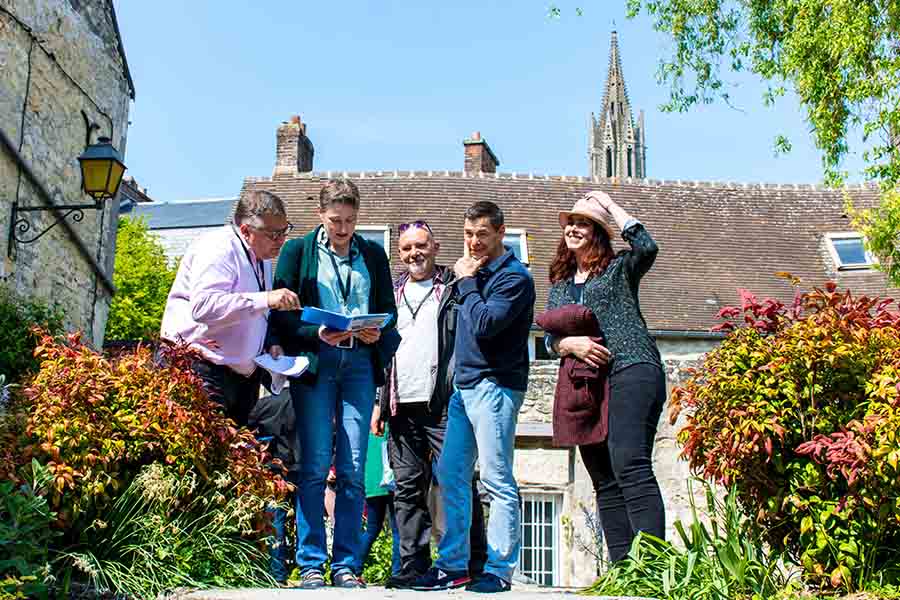 Outdoor team building: at the heart of survival
Go on an adventure with your team for a unique survival team building! Get out of your daily comfort for a return to basics. Like true adventurers, you will take up the challenge of sports activities around a champion course! It is in real survival conditions that you will choose to spend a half-day, a full day, or even a night under the stars to engrave intense memories with your colleagues. This outdoor team building activity will strengthen both your team spirit and the confidence of each participant. Accommodating up to 300 people, everyone will become a true hero of survival!
Survival team building – 20 to 300 people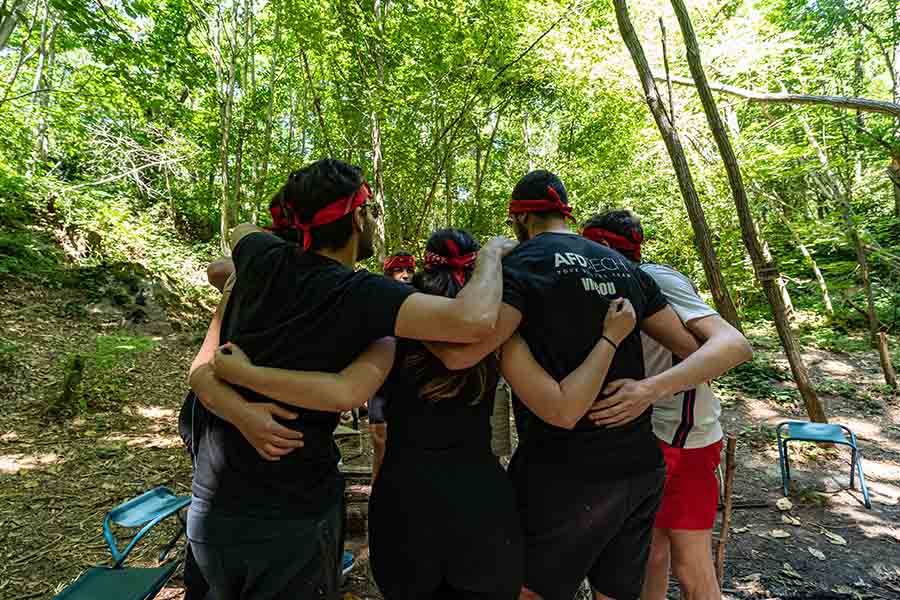 Arc de Triomphe scavenger Hunt – Parc Monceau: an original outdoor team building idea
Discover all the secrets of the most famous monuments of the 8th arrondissement of Paris by taking part in this outdoor team building. Our itinerary will lead you to fun and unique challenges to achieve with your team! Around the Parc Monceau, surrounded by trees and beautiful heritages, you will be divided into several teams to evolve during this scavenger hunt. Lasting about 2 hours, we can accommodate up to 80 of your employees for this unifying team building.
Parc Monceau scavenger Hunt – Arc de Triomphe – 8 to 80 people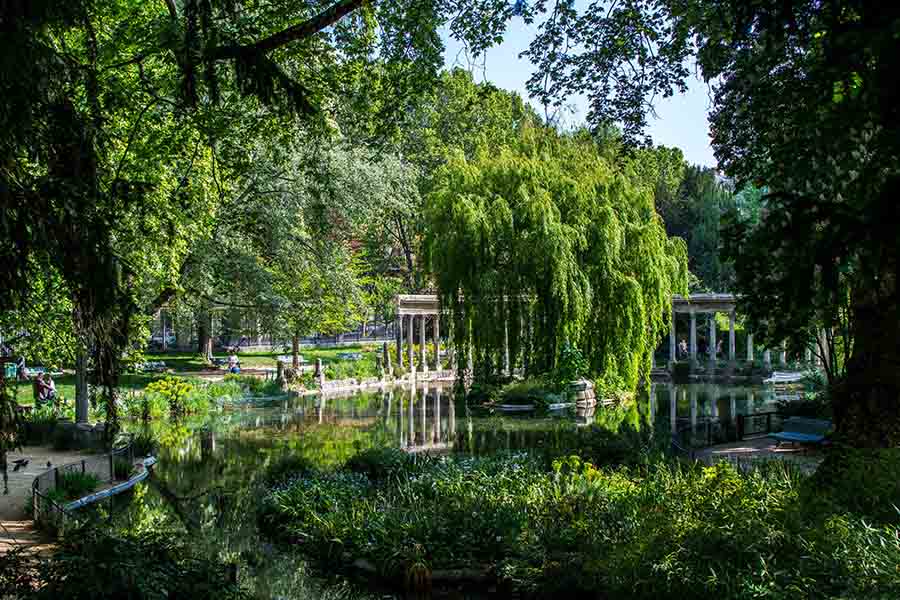 Take the fresh air and take part in one of the outdoor team building of our selection, or contact us to discover the best team building in Paris!
---
Booster2Success creates and selects team building activities in Paris and the Ile-de-France region.
CONTACT US to organise an outdoor corporate event.