---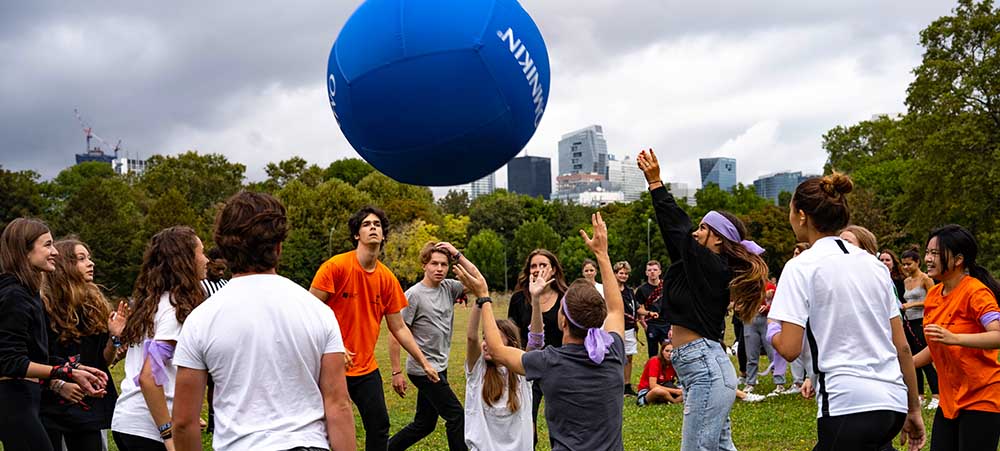 Are you feeling the energy in the office, with brains on fire and ideas fusing all around? A sport team building in the middle of nature in Paris will allow your collaborators to let off steam! Booster2Success will challenge you with an unexpected, federative and resourcing adventure. In the heart of the Bois de Boulogne, come and reveal your teams' athleticism!
Federate your teams and boost their confidence with this sporting team building
Get your trainers on and bring together your most motivated teammates to take part in this team building sports activity. This course of the most federative sports challenges will create strong bonds between each member of a team. No need to be built like Usain Bolt, there is only strength in numbers during this sport team building!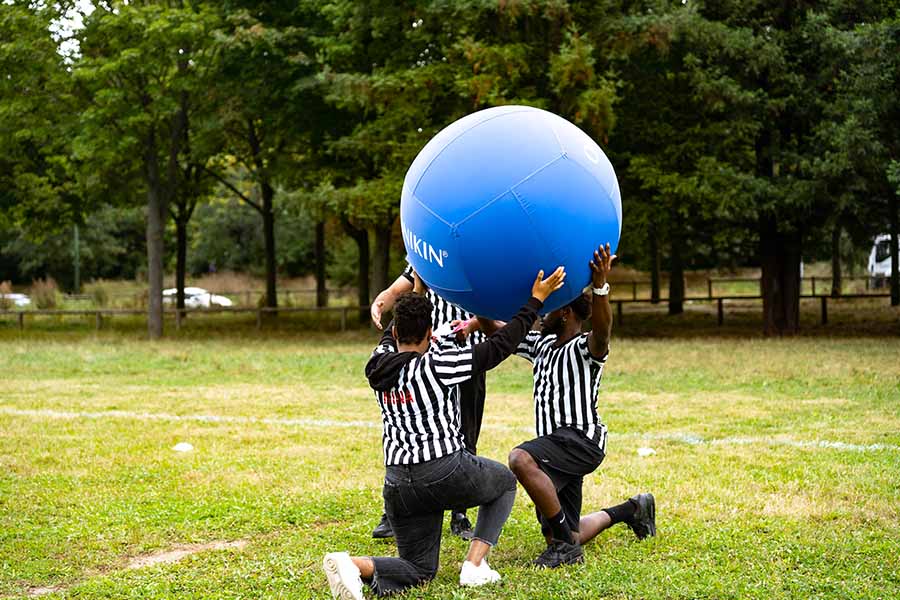 Ready to discover which athletes your colleagues really are? This sports activities team building, both playful and various, will allow the entire group of participants to reveal their potential. You will move towards victory with the strength of your cohesion. This corporate sports seminar will get the best out of you and will boost your confidence in your colleagues and yourself! The secret of victory? Communication and team spirit.
» TO DISCOVER – Around the world in 80 minutes: outdoor team building on the location of your choice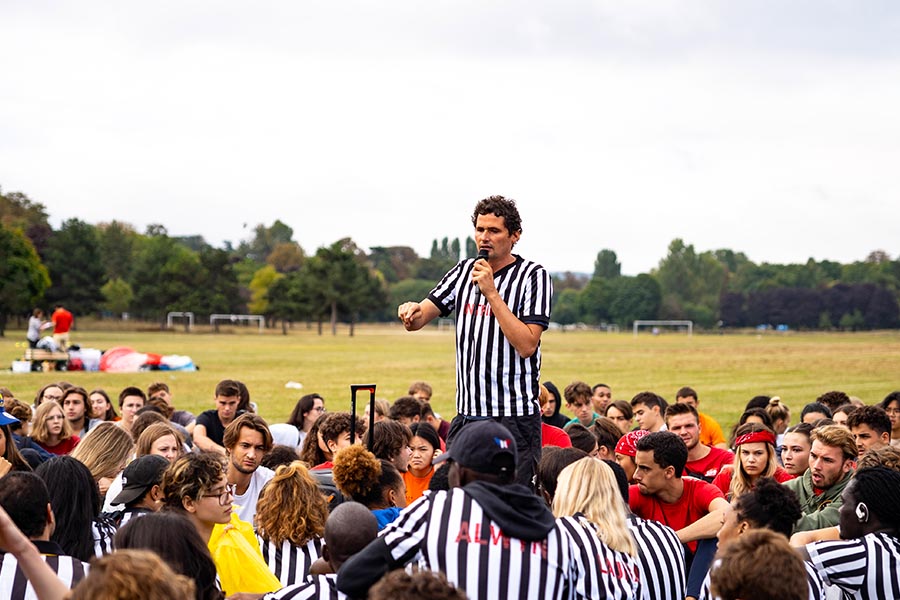 The athlete's guide: the practical details of this sport team building
Inhabitants of Paris, Lyon and Limoges, get ready to enjoy this outdoor team building from March to November, along with its indoor urban foot version during winter! This sport team building for up to 250 people will federate your company's new members, and will strengthen the bonds between the eldest ones.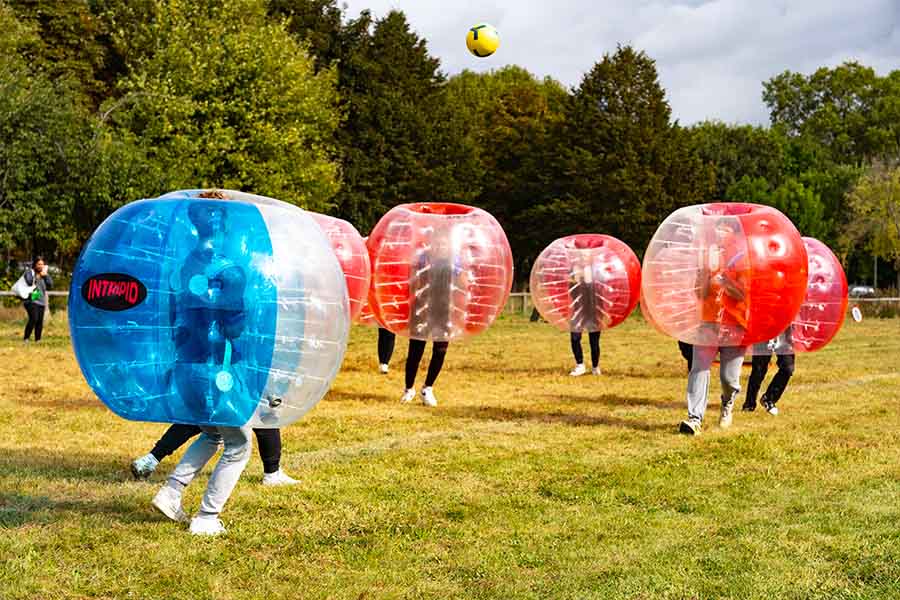 The Parisian version will take place in the heart of the Bois de Boulogne, or in the large private space of your choice. Be prepared to meet the numerous challenges of this sporting team building divided into groups of 10 participants! Many fun and original activities will allow you to let go of your daily stress for a duration of 2h30 to 3h. From archery to bubble football, your teams will compete against each other during each challenge, and a shift every 15 minutes will be the opportunity for them to try out the many activities available.
Referees will guide you to victory, where the winners will be covered in glory. But all participants will be able to save a place on this sport team building podium, since they will all walk away from that day with engraved memories.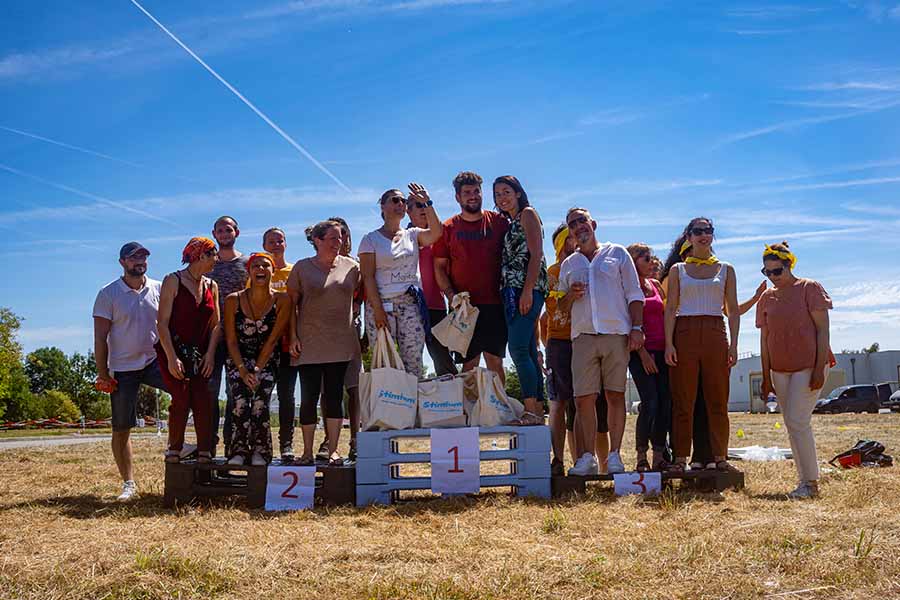 Make your colleagues turn into real champions and contact us to take part in this sport team building in the middle of nature! And for the warriors in love with unusual adventures, also discover this survival team building.
– LOCATION: inner Paris, Paris region, Lyon and Limoges
– SEASON: from march to november, with an indoor version during winter
– DURATION: from 2h30 to 3h
– NUMBER OF PARTICIPANTS: 20 to 250 people
– LANGUAGE French and English
---
Booster2Success creates and selects team building activities.
CONTACTEZ-NOUS to organise your next team building event.