---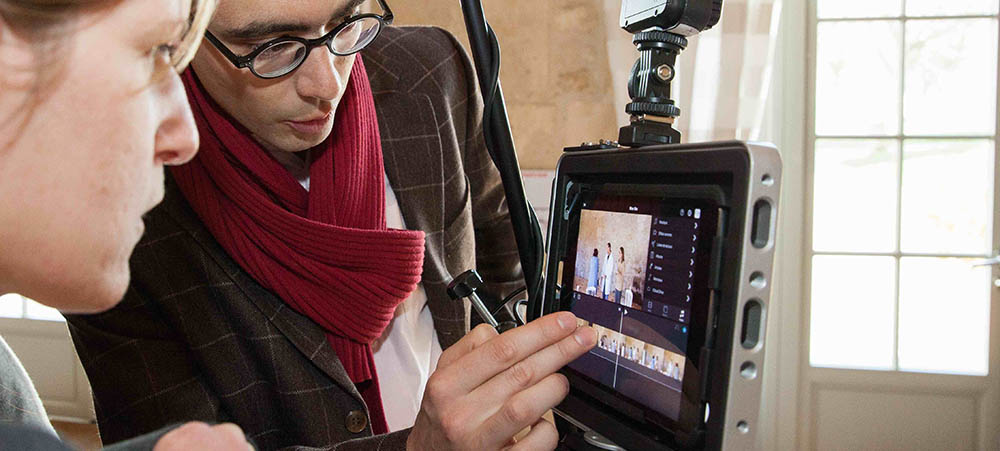 Get into the action and step into the shoes of Luc Besson by making your own short film! Booster2Success will thrust you into the spotlight the time of a team building short film, where your creativity will be key. Script writing, acting, filmmaking and editing… be Hollywood's guest for a day!
Reveal your talent and win the Oscar for the best company
What if you were the next George Clooney, Meryl Streep or Steven Spielberg? Reveal your multiple talents along with your colleagues, by taking part in this team building short film. Pick your film crew and make an academy award winning project, based around your company. This fun and unique activity will require your limitless creativity and challenge your communication skills. So what are you waiting for? Step into the action!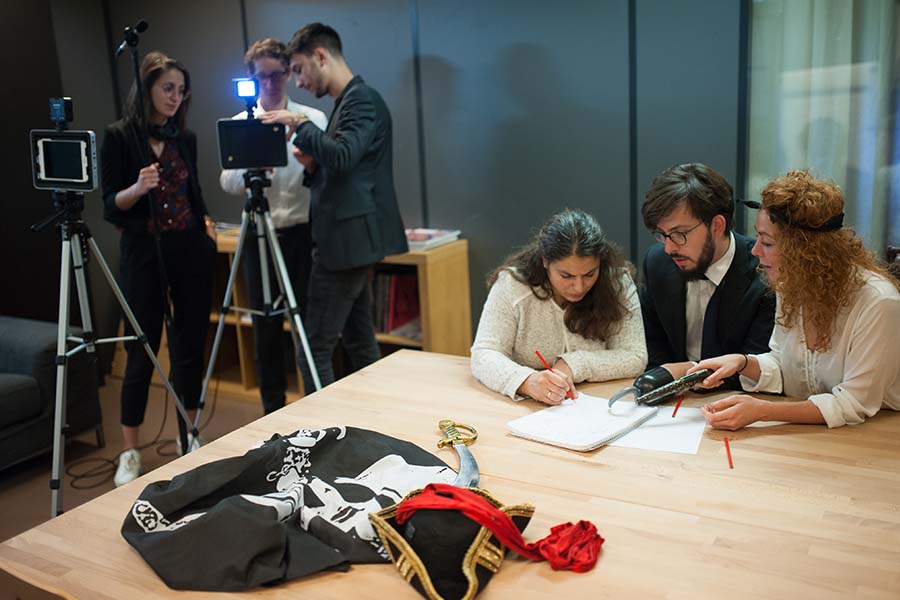 French cinema will soon be no secret for the all rounders of your company. Scriptwriter, director, actor, film editor… this activity will be the perfect opportunity to reveal hidden talents. Be prepared to use your imagination, because creativity and communication will be the focus of this team building short film! Looking for more sparkles in the eyes?
Booster2Success gives you the choice of an indoor/outdoor team building, which allows you a great diversification of shots for your film! Careful, though, the jury of honour has only one mandatory requirement if you want to win the Oscar for the best company: to have fun!
» TO DISCOVER – Playful and inclusive team building on your premises – the Great corporate contest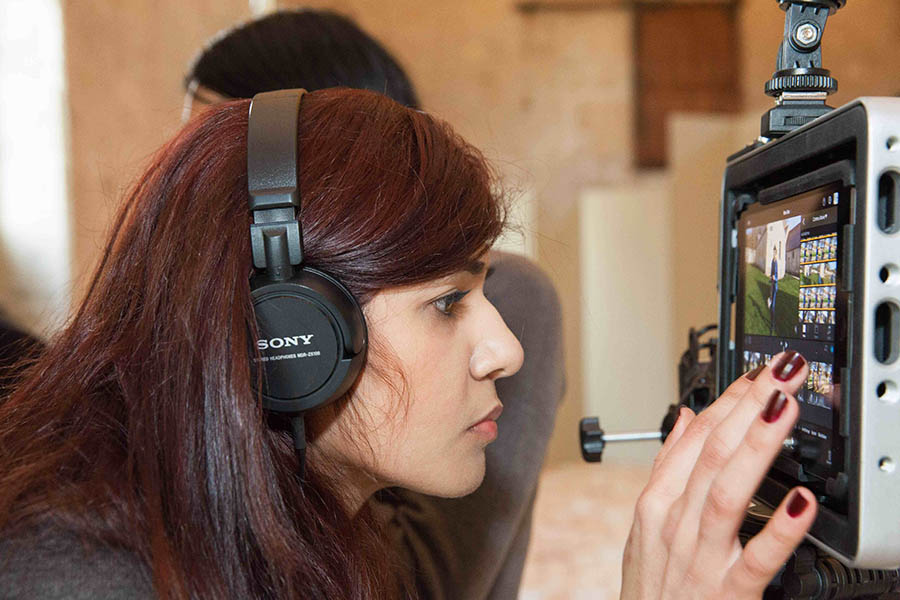 Practical details of this team building short film
Big screen lovers, this team building cinema is for you! Available all year round for groups from 30 to 500 participants, this team building idea stimulates creativity and strengthens bonds between your teams. Your cinematographic work will indubitably create unforgettable memories that you will bring back with you.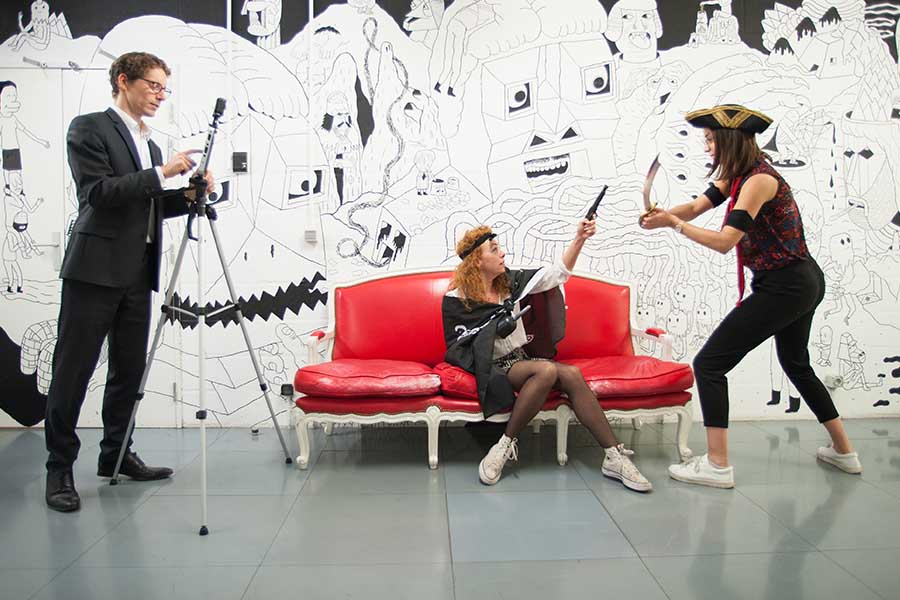 Enjoy one of the special indoor/outdoor team building experience while filming shots inside or outside your premises or seminar place. For about 2h30, a facilitator and an audiovisual and entertainment specialist will work by your side during the team building short film.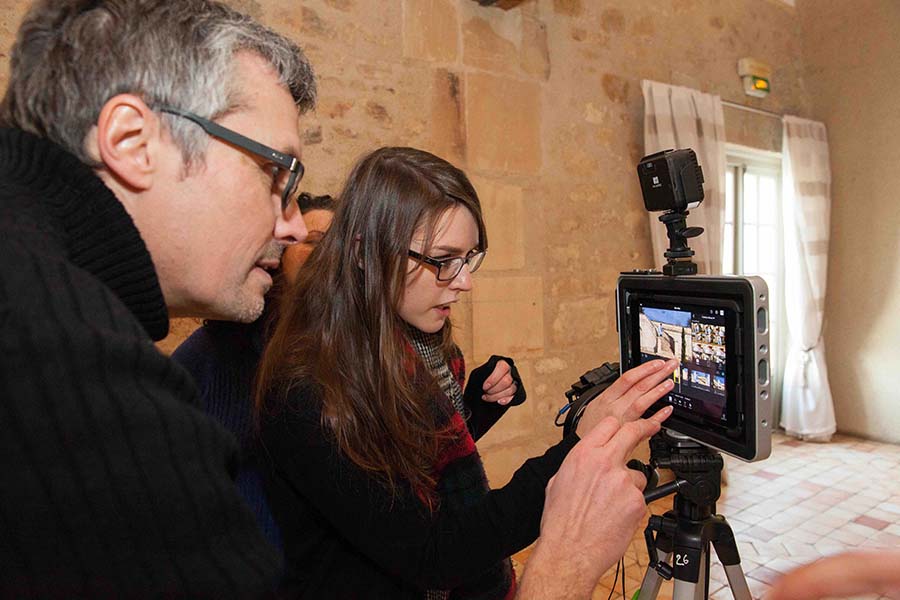 This cinema team building experience will give you full freedom with your creativity. After picking your short film theme, your team will be able to share roles according to everyone's wishes and competencies. Props and costumes, along with both an iPad and a filming pack, will make you feel like real pros. From script writing to film editing, your team's work will be rewarded with a film screening of their masterpiece at the end of this entertaining day.
Want to make your colleagues feel like film stars for a day or make them step into the shoes of Arsène Lupin? Contact us!
– PLACE: on your premises or your seminar location
– SEASON: all year round
– DURATION: about 2h30
– NUMBER OF PARTICIPANTS: from 30 to 500 people
– LANGUAGE: French and English
---
Booster2Success creates and selects team building activities for companies.
CONTACT US to organise your next corporate event.