---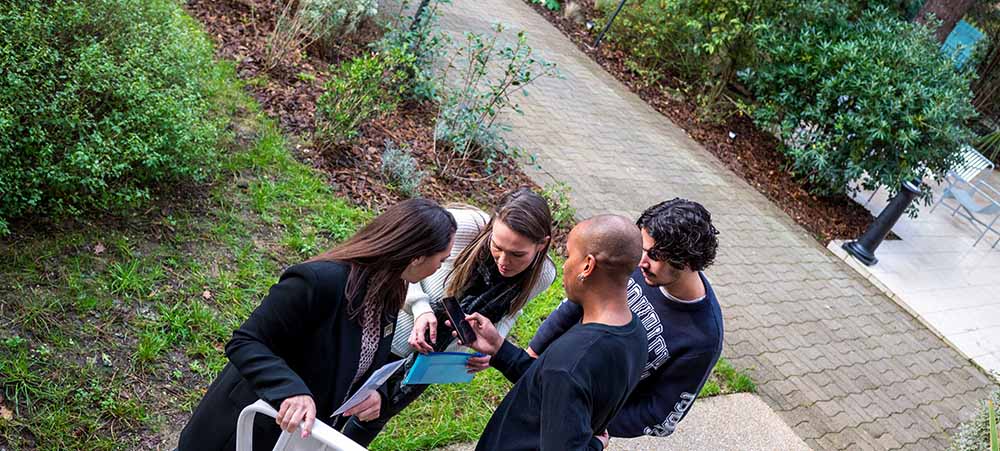 Take-off on a journey around the world to save the future of your company! Booster2Success invites you to a unique outdoor team building activity to better join forces to complete all the steps of this highly emotional challenge! Keep your eyes open, because now is the time for all the superheroes of the workplace to wear their capes on, because time is running out!
Around the world in 80 minutes: conquering the mystery of your company
All of your team collaborators have a significant place within your company, and today more than ever, each of them will play a decisive role for its future. This outdoor team building activity will build a strong relationship between participants around a common subject: to make your company stand out!
This outdoor team building can be adapted according to your needs. Available on the seminar location of your choice, it is also perfectly suitable in any other space. From the office to offsite venues, being part of this challenge will make your colleagues share a common result: motivation, team building, and fun!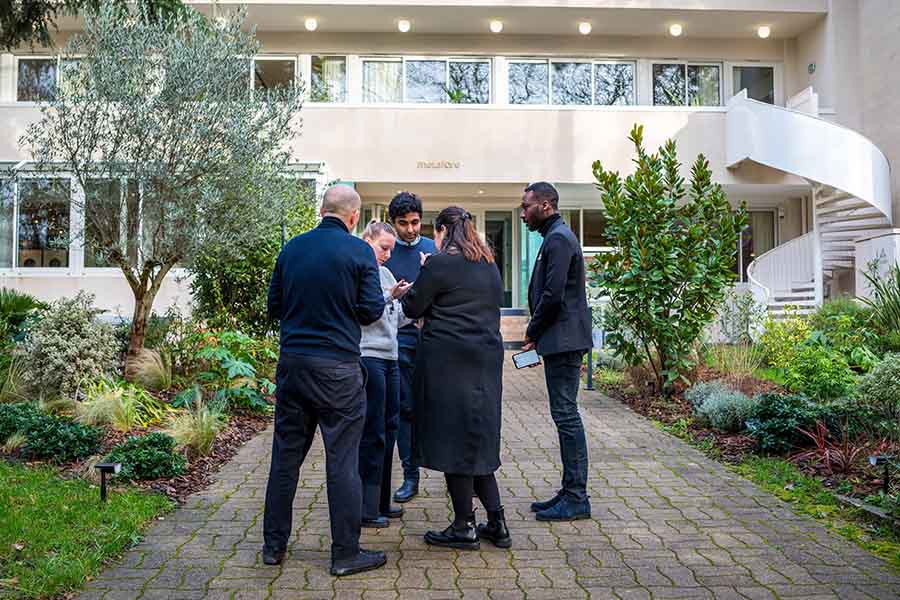 Booster2Success created for you a scenario that will take you on a journey…
"Horror, shock and dismay! You just remembered this file that you were supposed to hand over to the shareholders in 1h20? Of course, you do! You have spent so much time writing that famous document with all your ideas for your company's future, and now it seems like someone found a way to enter the building, gaining access to this file! Don't lose any more time! You need to find the location of that file, now completely lost in the whole wide world… The one who accessed your company premises must have left evidence behind! Now is the time to find it and to solve the puzzles you might discover along the way."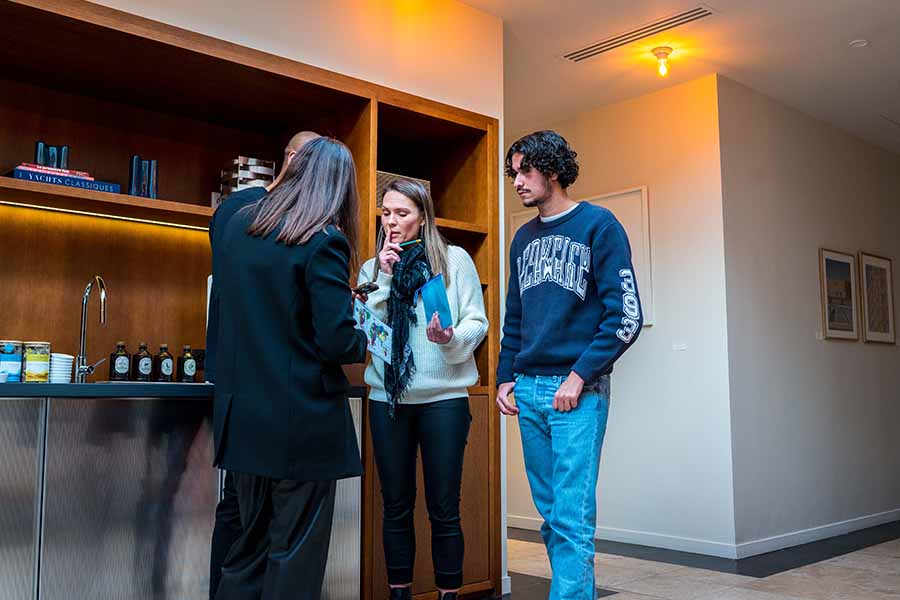 A smartphone will be required to carry out that investigation of yours, in order to scan your QR codes' hints. Don't wait any longer and take-off with your colleagues on this unique adventure!
» TO DISCOVER – Photo-quiz rally in Montmartre on your phone: enhance your colleagues' creativity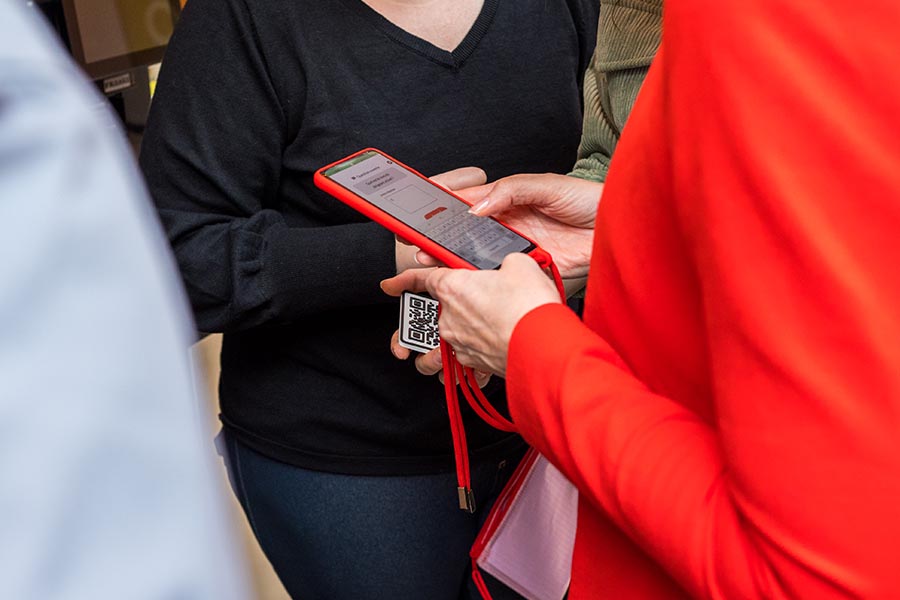 Practical details of your trip during this outdoor team building activity
A good investigation requires the sharpest detectives! Build your outstanding team of professionals and go on a mission for about one hour and thirty minutes, requiring clever minds, team work, and so many laughs!
This outdoor team building activity will take place under the discreet eye of our best secret agent, who will guide you to success. After reading between the lines of our scenario, it will be time to leave for a trip around the world, looking for clues the criminal will have left behind… This team building can be set up wherever it suits you best: a seminar location, the park of a reception area, on the premises of your company, etc.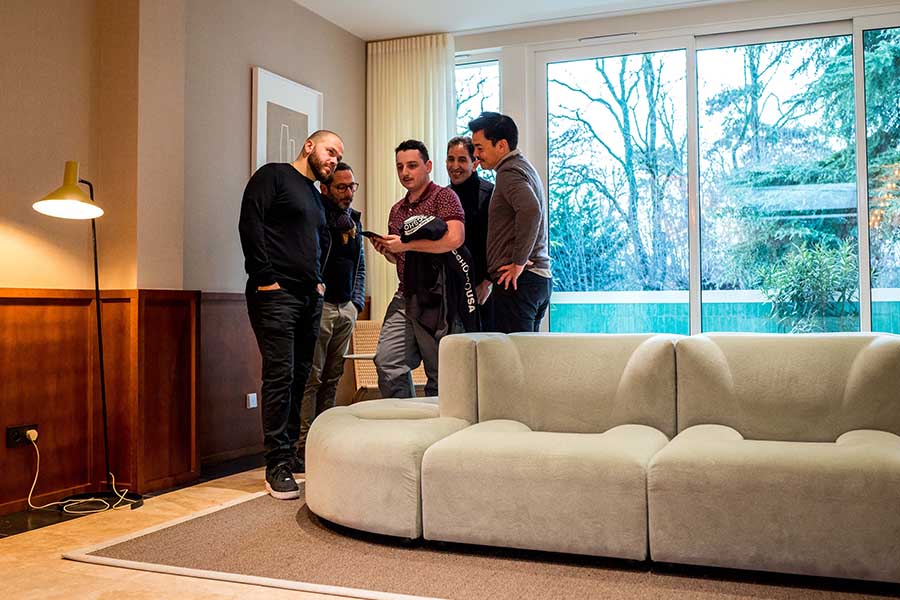 On the road to success, you will face the challenges leading you to the precious clues, in the form of QR codes. All you will have to do is scan them! Now you are now ready to travel around the world to save the future of your company, and make the members of your team turn into heroes!
Available all year round, this outdoor team building activity will enhance your team spirit and your sense of communication. Booster2Success will take your colleagues on a journey, a peculiar and yet, very exciting adventure…
Don't wait any longer and contact us to be part of this cohesive team building event, or for any other idea of corporate seminar activity!
– LOCATION: On your seminar location (or on your company premises)
– SEASON: All year round
– DURATION: About 1h30
– NUMBER OF PARTICIPANTS: From 20 to 500 people
– LANGUAGE: French and English
Photo credit: Booster2Success
---
Booster2Success creates and selects fun and cultural activities for your team building events.
CONTACT US to organise your next corporate team building.