---
Travel as a team through a medieval city full of charm while learning and having fun, such will be your mission during this Senlis team building afternoon. During your visit to Senlis, you will explore every corner of the city to discover its wonders and hidden treasures. Anecdotes, riddles and challenges of all kinds await you along the way!
Senlis team building: a visit of the city full of surprises
Welcome to Senlis, the charming little medieval town that holds an important cultural heritage and witness of it's rich history. For example, take the majestic cathedral Notre-Dame de Senlis dating from the 12th century, with its thick stone walls and ancient trees within, which was, after a fire, rebuilt by François 1st.
Thanks to our immersive treasure hunt in Senlis, you will wander through its alleys and discover the most important monuments of the city as well as other historic buildings. These are the historical personalities of Senlis who will entice you to discover their beautiful city and its mysteries. Follow the medieval streets and follow us!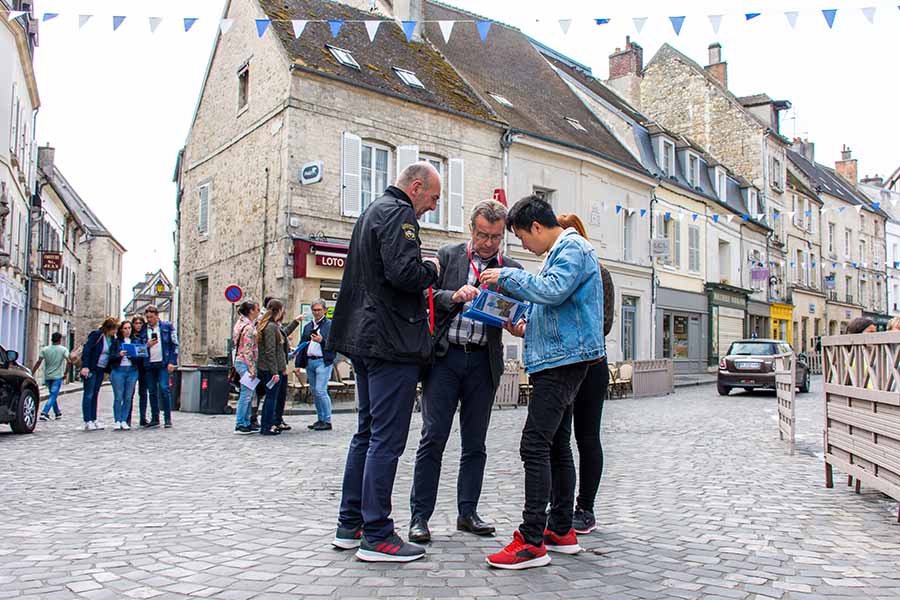 Divided into teams for this original Senlis team building, use your sense of observation and team spirit to discover the mystery place of this medieval adventure. This playful visit to Senlis is ideal for a team-building activity or to go green with colleagues.
» READ ABOUT –Another royal and unusual odyssey to discover the Louvre palace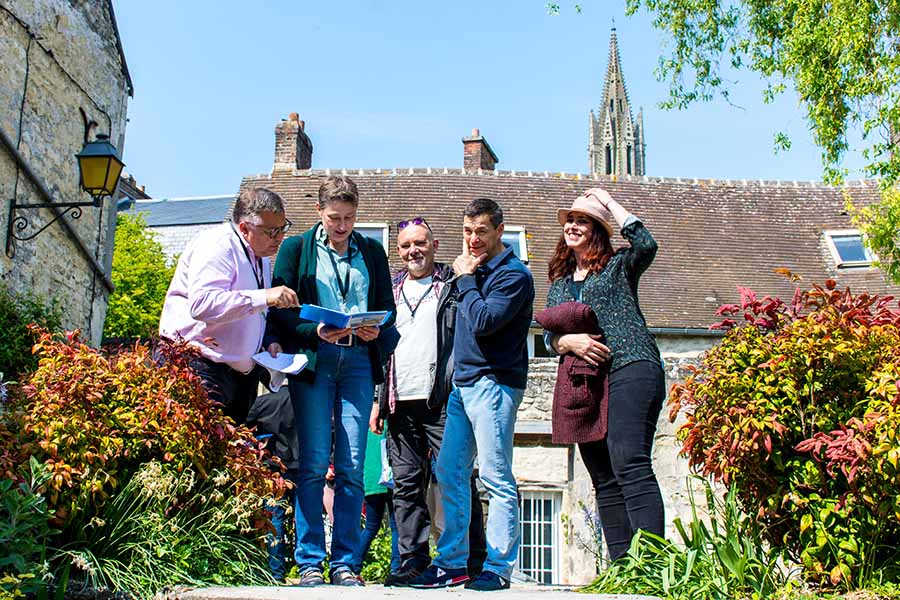 Organisation of our Senlis team building activity
After being divided into teams and before starting your adventure, our host on site will give you the instructions for this Senlis team building experience. He/she will also give you a city guide, which is essential in order to explore the medieval city in a playful and autonomous way.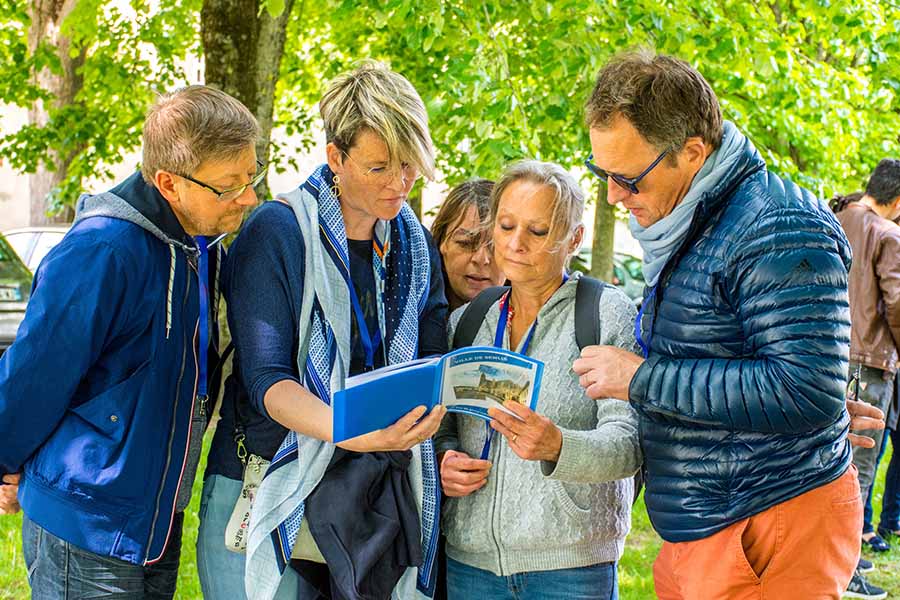 Once the game begins, follow the directions and answer a variety of questions and puzzles. Additional challenges with Booster2Success hosts await participants along the way. Through this corporate treasure hunt of about 2 hours, of which you will learn a lot, by discovering the charms of the city of Senlis while having fun and building team building, communication, and coordination skills. .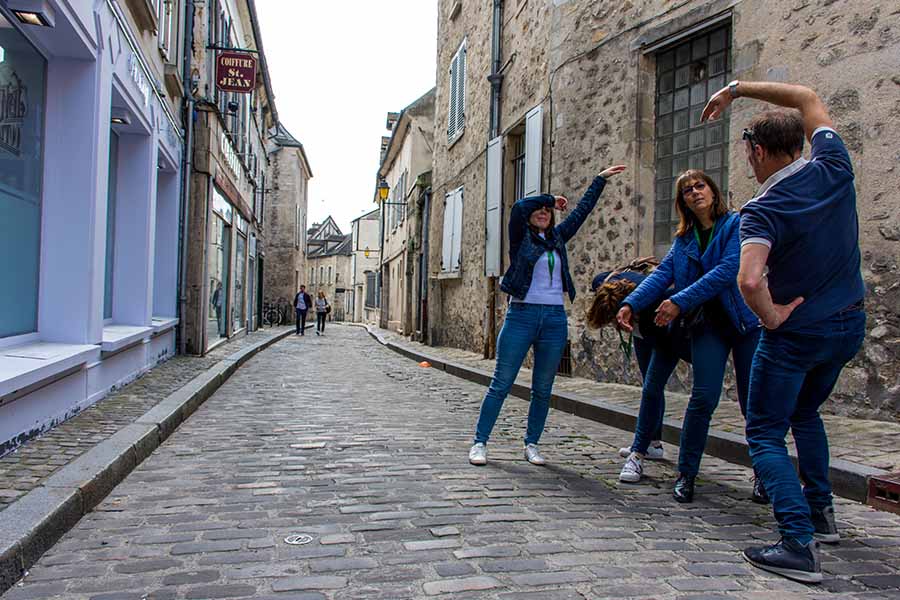 This scavenger hunt is suitable for groups of 20 to 60 people. The activity takes place exclusively outdoors. Find out why it's one of our most popular activities!
– LOCATION: Senlis (Oise – 60300)
– DURATION: Environ 2h00
– NUMBER OF PARTICIPANTS:: 20 – 60
– LANGUAGE: french and english
Photo credit: Booster2Success
---
Booster2Success is an event communication agency organizing adult treasure hunts in Ile-de-France.
CONTACT US to organize a corporate event.