---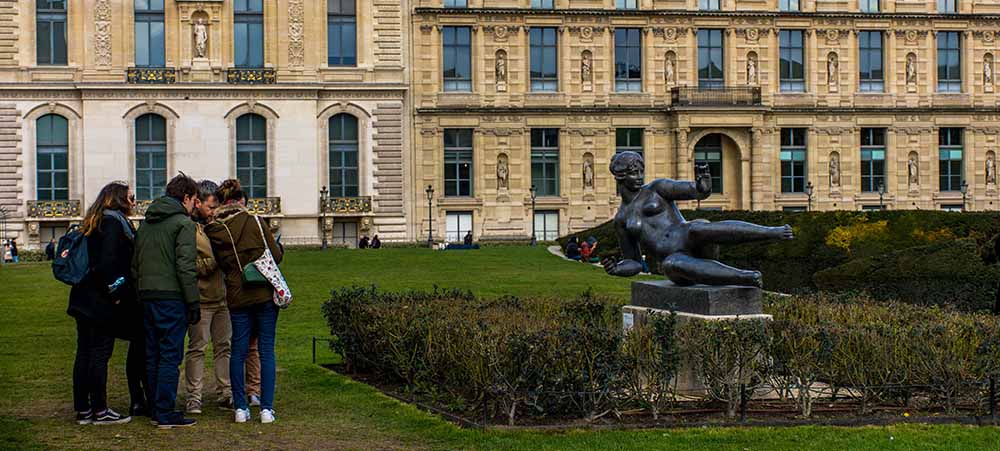 How can you bring your many colleagues together to encourage communication between different departments? We have the solution: a large group team building with the Tuileries Gardens as your playground! Whether you are 80, 150, or 250 people, opt for our immersive investigation in the heart of Paris!
Conquer the Tuileries treasure with your colleagues
Booster2Success offers you a refreshing getaway in the heart of the sumptuous Tuileries garden created in the 16th century by the Royal gardener André Le Nôtre. This beautiful garden, full of art and history, was made public by Louis XIV following the insistence of poet Charles Perrault. Let yourself be guided by the personalities who have left their mark on this place during a deeper look in the form of a treasure hunt, here is the scenario:
"Paris, nowadays… A Marquis has found a letter from his ancestor in his family papers referring to the Tuileries treasure. He has hired you and your colleagues to form several teams of detectives to explore the famous garden in search of the treasure. The Marquis has promised to reward the three best teams of investigators with his collection of gold, silver, and bronze medals!"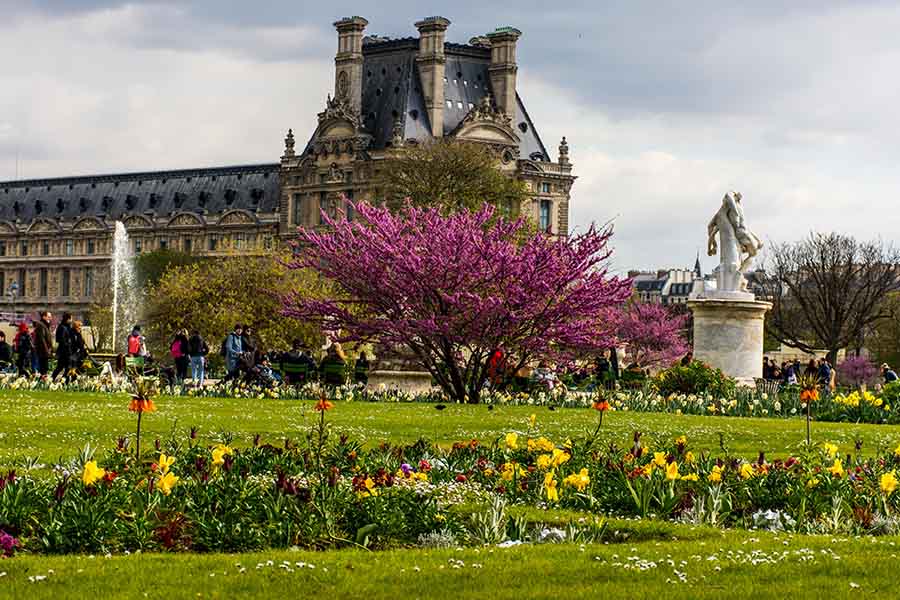 Boost your colleagues and take part in this large group team building game in Paris, lasting about 1h30, in order to bring together different departments of your company. This popular experience will encourage team cohesion and interdepartmental communication!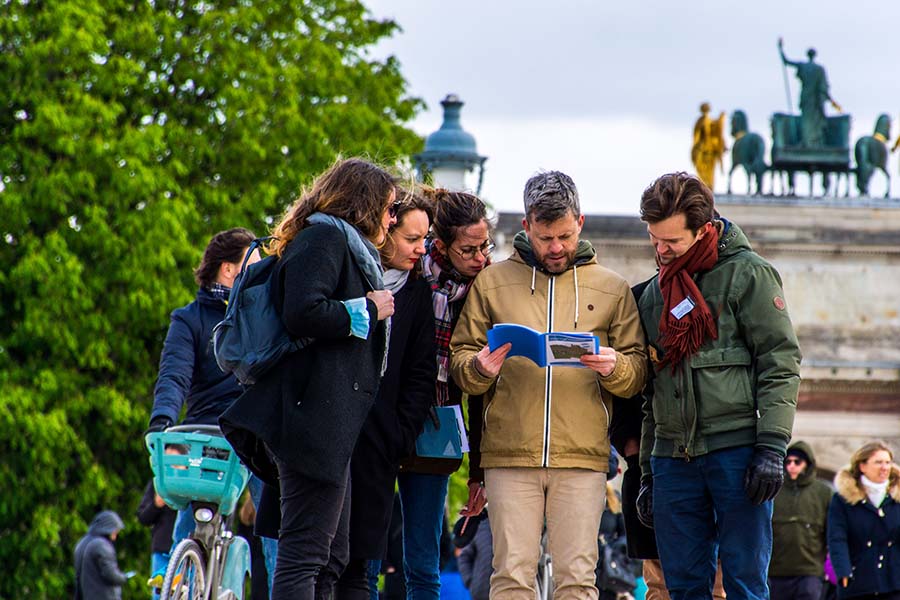 Tuileries immersive fact finding: practical details for your large group team building
The starting point of your adventure is the Arc de Triomphe du Carrousel, near the Louvre pyramid. This scripted detective investigation, available in both French and English, will allow you to gather colleagues of different nationalities to delve into a fact finding probe of fun detective work!
The game lasts about 2 hours and does not require any historical knowledge, but will call upon your sense of observation, your logic and your creativity. Team spirit will be the key to your success!
» READ ABOUT – Artistic team building for up to 120 people at the Centre Pompidou museum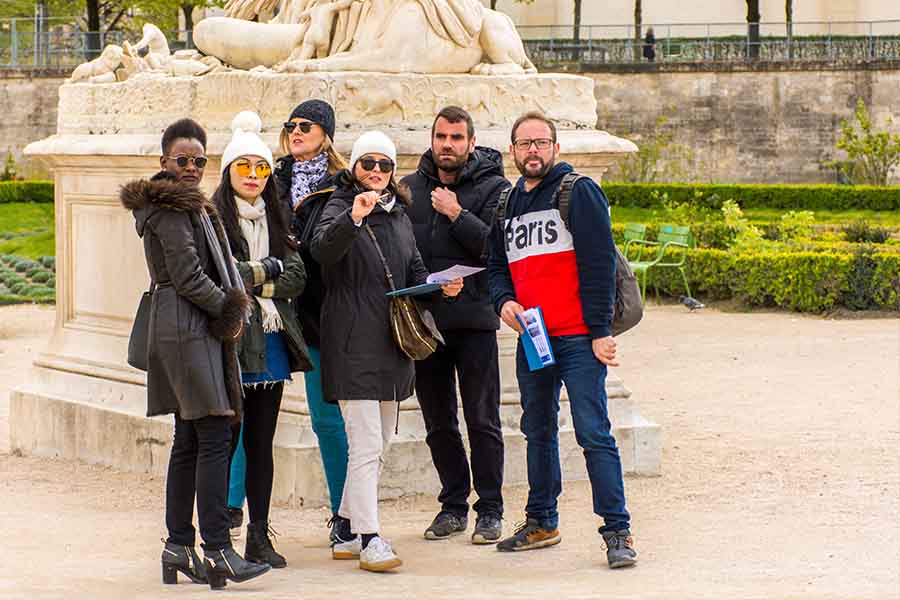 This treasure hunt is suitable for groups of 80 to 250 people, thanks to several defined play areas within the Tuileries garden. Even if you stay in the garden, you can admire other monuments such as the Place de la Concorde, the Louvre and its pyramid or a beautiful view of the Musée d'Orsay!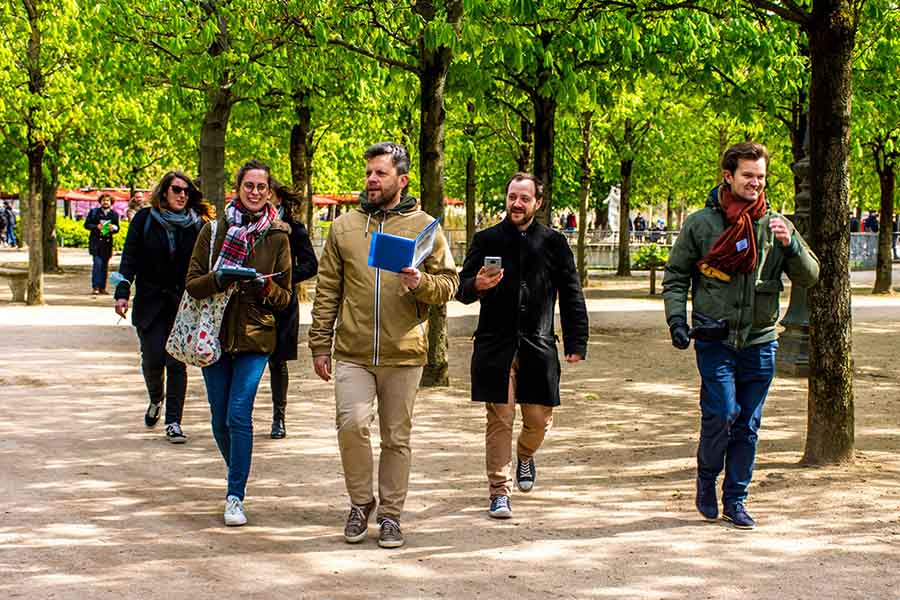 – LOCATION: Tuileries garden
– SESASON: from March to November
– DURATION: about 2 hours
– NUMBER OF PARTICIPANTS: from 80 to 250 participants
– LANGUAGE: French and English
Photo credit: Booster2Success
---
Booster2Success designs and organizes playful corporate scavenger hunts in Paris.
CONTACT US to organize your next event.