---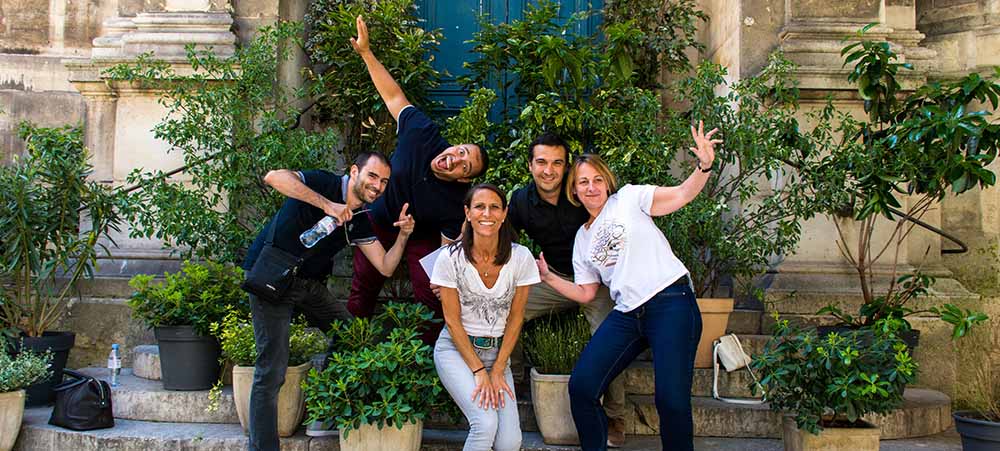 We organized a team building for BNP Paribas bank event last Spring in order to create a cohesion building experience for employees of BNP Paribas bank (BNP). We created a custom team building experience for 20 people in the Palais Royal district, with all it's beauty and history, on a fun afternoon. Let us create the perfect experience for your team too!
Strategic goal of this team building for BNP Paribas bank

BNP bank required a team building experience for 20 employees during the spring season and asked Booster2Success to create one. Our Palais-Royal experience is designed for interpersonal communication exercises while rewarding the teams for their efforts with a playful and fun activity. The teams of managers had a great time and great training!
» READ ABOUT – Playful team building in Paris – Louvre Palais Royal district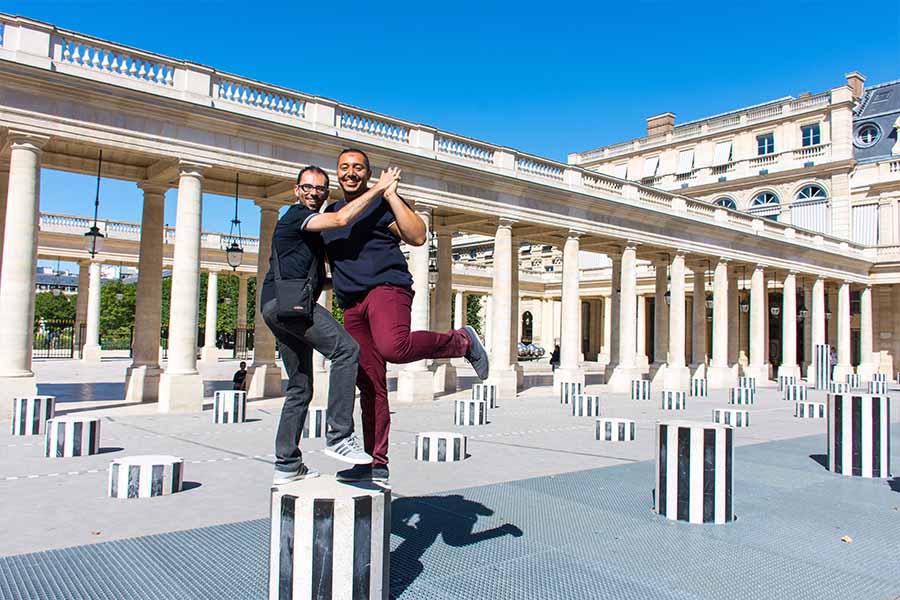 Team building organization and sequence of events
For our Palais-Royal adult scavenger hunt experience, we divide the group into teams of 5 or 6 people, creating a perfect group size for constructive interactivity. BNP Paribas bank's manager created his groups beforehand, and they were off and running in no time. BNP created the perfect mix of staff in order to facilitate communication between people that did not know each other.
This treasure hunt for adults is also a perfect way to reward your team at the end of the year (or any moment of your choice!).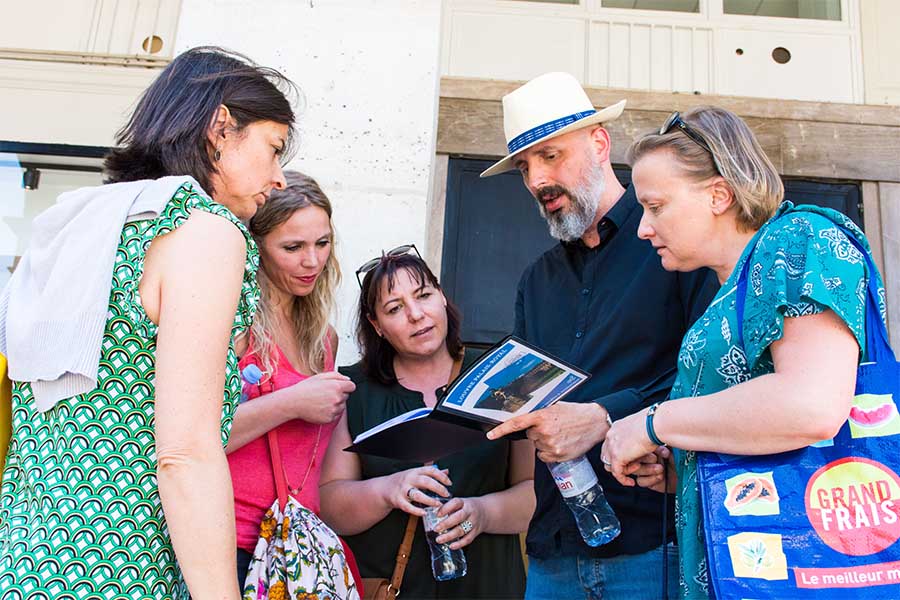 At the beginning of the scavenger hunt game, Booster2Success will brief the participants on the rules and present each team with a district guide book. Your team will be autonomous during the game and our team will meet them at a specific spot of the tour to give additional challenges.
During that team building for BNP Paribas bank or our other events, challenges are diversified (such as riddles, songs, photos, sport, etc.) and appeal to observation and team spirit.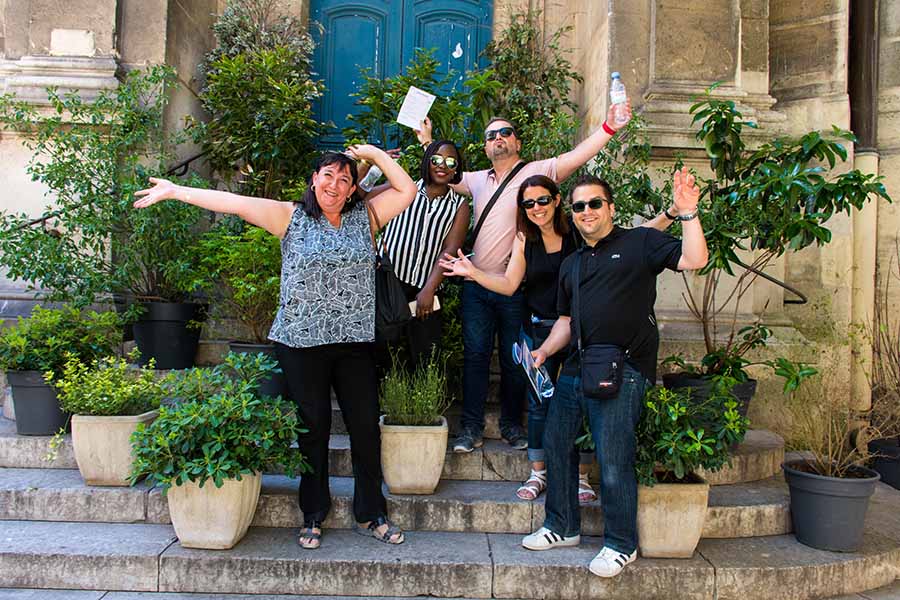 At the end of the team building: medal ceremony for the winning team
Even if the tour is not a race, as we encourage the participants to enjoy their walk in the district, one team must win the final contest. During a medal ceremony, Booster2Success hosts maintain the suspense and will announce the final ranking. The winning team will be rewarded with gold medals…

Will you be the next team to take first place on the podium? Let Booster2Success lead you to the winners circle!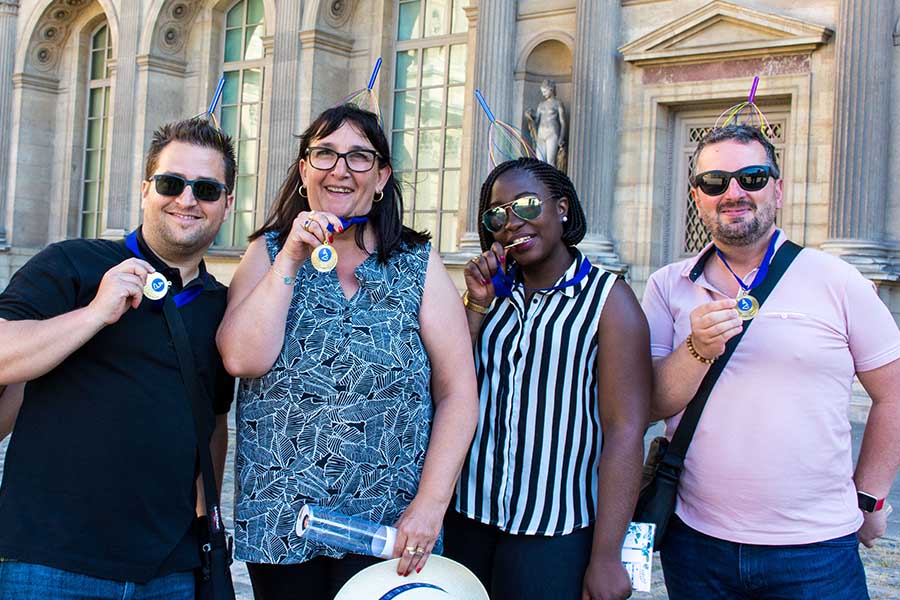 Available up to 100 people our team building and treasure hunts for adults are the perfect way to to increase team spirit while having fun!
Our expertise in playful and cohesion activities will guide you in every step of your team event.
Photo credit: Booster2Success
---
Booster2Success creates treasure hunts in several Parisian districts.
CONTACT US to organize a corporate event in Paris.