---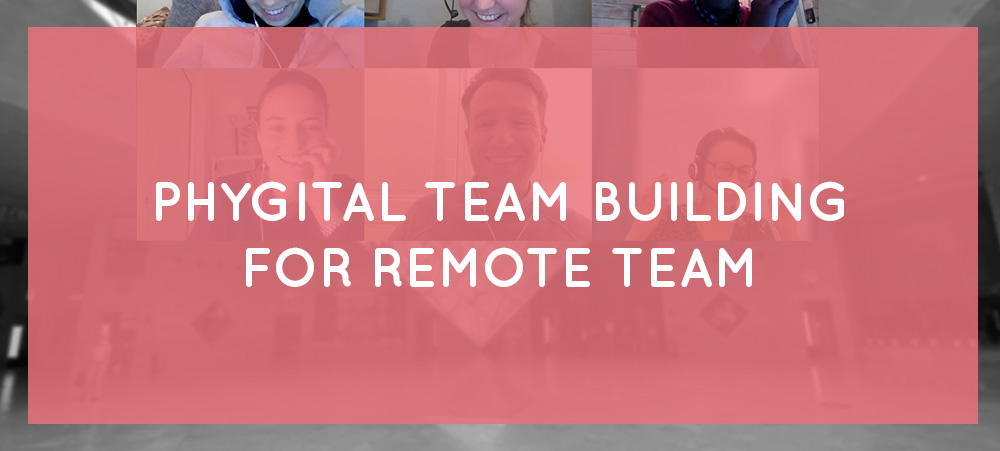 Are you looking to strengthen the cohesion of your teams, but they work remotely and/or are not located in the same city? Organize a phygital team building (contraction of physical and digital event)! Booster2Success has all the great original concepts and shares with you some original activities to motivate your teams.
A recent change in working habits
With the Covid-19 crisis, we have radically changed the way we work, and at an incredible speed. Remote working has rapidly become the norm and many French and international companies are now using it. Let's take the example of the online bank Boursorama. It has a hybrid system that requires its employees to work at headquarters two days a month. The rest of the time they work from home, which has allowed some to move to other cities.
In addition, the role of managers has undoubtedly increased. It is becoming essential to maintain team bonding between people who do not physically work together on a daily basis in person. But how to bring together people who do not live in the same city, region, or country? At Booster2Success, we have created remote team building activities in order to recreate an interaction, an understanding, a complicity between colleagues. Live a new entertaining experience and a moment of sharing and conviviality with the other members of your team!
» READ ABOUT – Selection of hybrid team building: create cohesion despite distance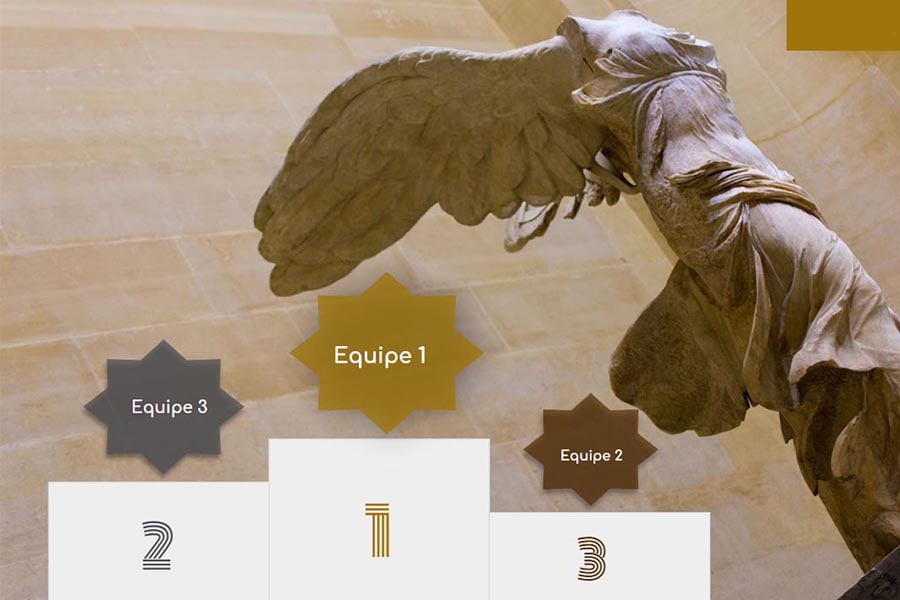 Challenge Louvre: an original union between the physical and the digital
Since the first confinement, Booster2Success has reinvented itself by imagining virtual team building that can guarantee team harmony at a distance. We have thus imagined a digital adventure in the middle of the Louvre Palace which, today, has found its audience. Available in English and French, this unique and fun activity allows you to (re)discover the galleries and collections of this emblematic museum. Go in search of the Louvre's secrets and compete in teams on quizzes! This is a great way to motivate your employees for future remote team projects.
Booster2Success offers you phygital team building activities that take place both in person and virtually. Thus, employees who are located on different work sites have the possibility to share the same activity. For example, a team in Paris and another in New York can play simultaneously via a video conference. Each team meets in a meeting room on their premises, with a video projector so that they can see the team building presenter live. This type of activity enhances the experience of the participants, strengthens the bonds between the players and supports meetings between the different parts of the same company.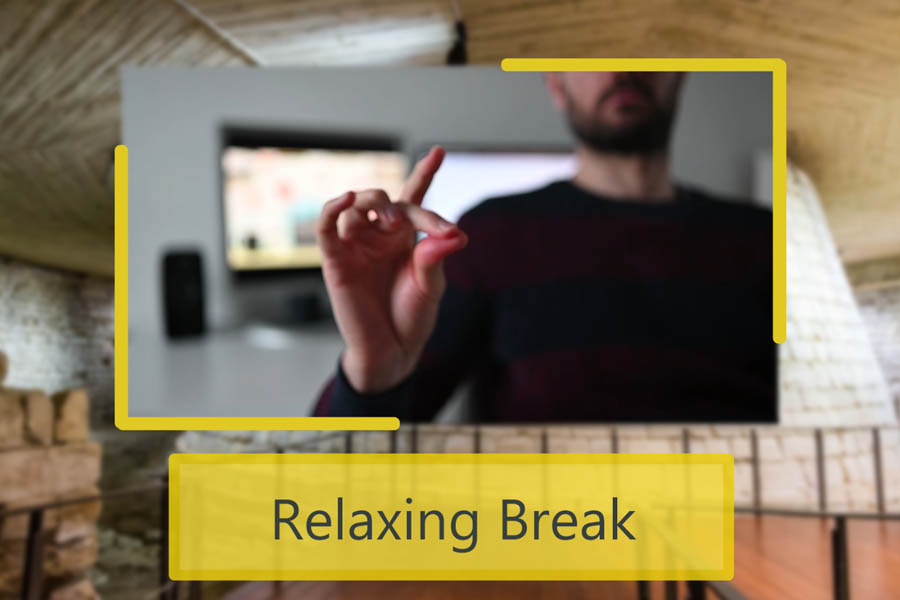 Multi-quiz Montmartre: an event combining face-to-face and distance game:
With the generalization of teleworking, it is more and more necessary to reinforce the team spirit and to keep a social link between the different collaborators of a company. This is why Booster2Success has developed phygital team building activities that can be followed in a meeting room and from the computer at home. The principle of this kind of hybrid event is simple. The majority of the teams meet in the company's premises with a video projector to watch the game live. A few employees participate in the game simultaneously from their homes.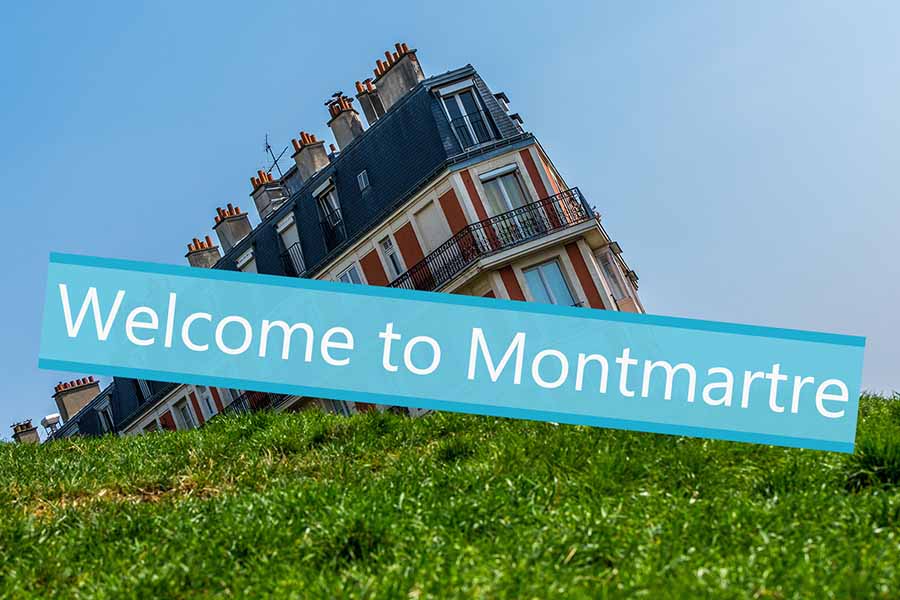 Booster2Success has imagined a virtual stroll through the famous Montmartre district in the form of a multi-quiz. Two game modes are proposed depending on the number of participants. The first is for groups of 6 to 10 people. It consists in challenging each other. The second is for groups of up to 50 people and allows you to challenge each other as a team. Available in French and English, this phygital team building offers you the possibility to explore the village of Montmartre and to participate in various challenges. What better way to maintain a good cohesion within the teams while sharing a pleasant and friendly moment!
Mentalist show and workshop | A 100% digital event
Thanks to digitalization, you no longer have to worry about travel, meals and accommodation costs because your events come directly to your employees. It is now possible for them to attend your conferences, seminars and other activities from their home.
Booster2Success has therefore imagined phygital team building events that bring together participants scattered all over France and the world. Available in English and French, they allow you to gather your teams to share a fun and educational moment outside the usual framework.
Booster2Success offers you a virtual mentalism show to entertain and interact with your colleagues. Watch a magic show, then participate in a workshop where you will discover the greatest secrets of magic and mentalism. It's a great way to bond, motivate a team and create a sense of belonging in still troubled times!
As you will have understood, phygital team building offers significant possibilities. Especially in a professional world where remote working is becoming more and more common and geographical limits are disappearing. But it can never really replace a physical event.
Discover unique team building events in Paris that will strengthen the bonds within your team!
Photo credit: Booster2Success
---
Booster2Success designs and organises hybrid and in-person events.
[mCONTACT US to organize your next corporate event.