---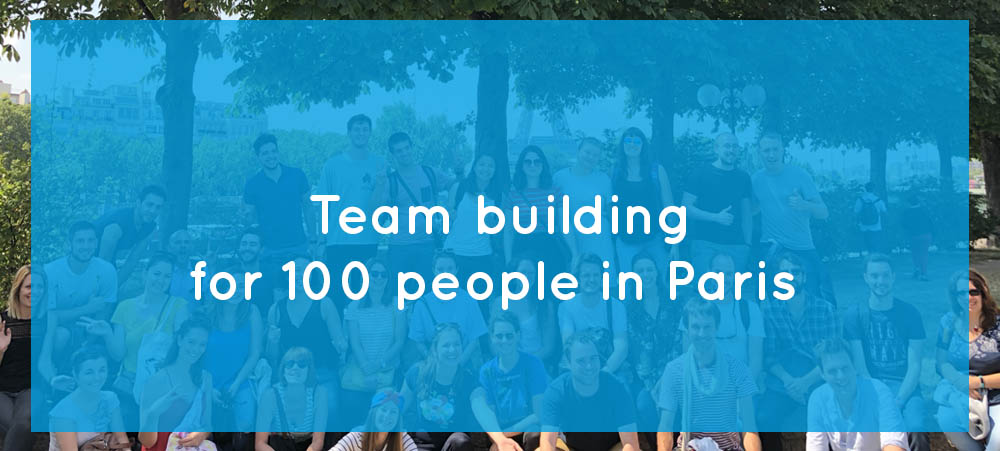 Have you the heavy task of organizing the next team building for 100 people in Paris? Wondering what to do and where to start? No need to panic because Booster2Success has your answer for large groups of 60 to 100 people! We do the work for you.
Discover all the secrets of the Eiffel Tower district
Designed for large groups, this team building for 100 people is ideal for your solution. The districts of Passy and Trocadero are often limited to visits of the Eiffel Tower. Yet there are many unusual places in the neighborhood that this team building will help you discover. Hidden gardens, unsuspected alleyways, Booster2Success has designed a course game track with the greatest of care… to discover urgently.
Team building tour Eiffel tower – 8 to 100 people
» READ ABOUT –To go green choose the team building Monceau park – Arc de Triomphe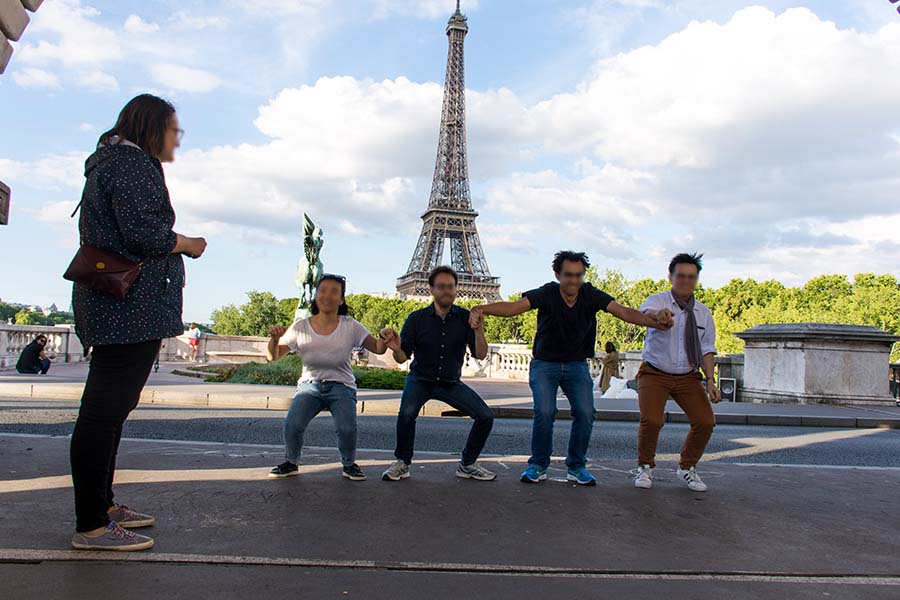 Manoir de Paris an original activity and a place to be privatized
On 1500m² the Manoir de Paris offers an immersive and interactive journey in sets inspired by reality. 30 professional actors interpret characters and challenge the participants. This unique show is perfect for thrill seekers! After the activity, you can also book one of the rooms of Manoir de Paris to organize an event up to 300 people. Cocktails, press conferences, product launches or team building, all occasions are good to choose this place.
Manoir de Paris – event up to 300 people
Voir cette publication sur Instagram
Team building for 100 people: from the Tuileries Garden to those of the Palais-Royal
In front of the Louvre Palace proudly stands the beautiful Jardin des Tuileries. It is in this "royal" setting that we will lead your team building for 100 people. Equipped with your guidebook and divided by teams, set out to conquer the neighborhood while building team cohesion! Take a selfie with Buren's columns, recharge in the gardens of the Royal Palace, or discover the secrets of the adjacent streets– lot's of memorable experiences. This touristic route will allow the teams to become familiar with a neighborhood that we all frequent without yet knowing what's right before us and it's mysteries …
Team building in Paris Louvre Palais Royal – 8 to 100 people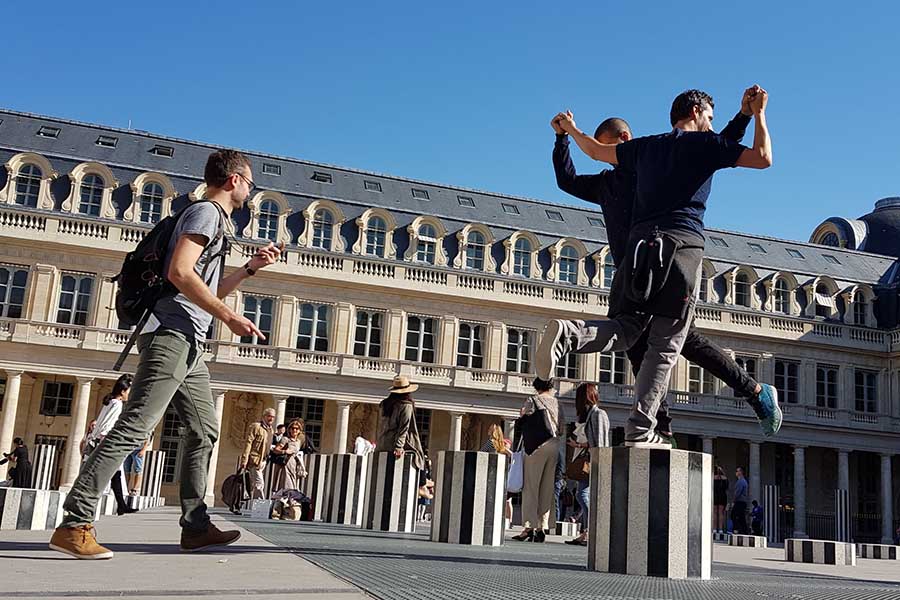 Bubble Foot in Olympiads mode for a team building for 100 people
Bubble Bump Paris offers an immersive experience for a team building for 100 people where you can get inside big plastic wheels and compete against others. Book an unprecedented experience for your company's teams. In the form of Olympiads, the participants will be divided into teams of five and given challenges requiring team work and communication challenges. Simultaneously, they will perform different tests through the Bubble Bump, the archery Bump, laser bump or molkky. You choose and they can't lose! Find out why this is one of our most popular experiences!
Bubble Bump Paris – team building up to 100 people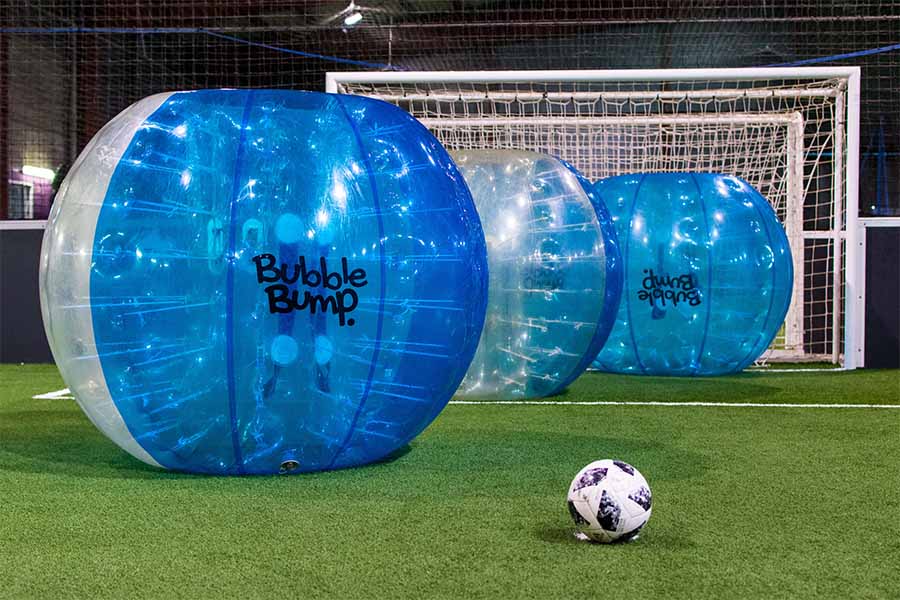 Murder Party for a team building of the most chilling
The event agency Mortelle Soirée, a specialist in life-size police investigations, offers you a Murder Party activity designed to challenge your teams. This activity, which can be done in French and in English, challenges the teams to solve a police investigation with your colleagues. For a team building of 10 to 200 people, it will be up to you to investigate crimes, kidnappings or robberies! The time is counted, between 1h and 2h30 according to the formula … Let the evidence take you down the path of success!
Drop dead soirée– up to 200 people
You are looking for an adult treasure hunt in Paris and would like more choice? Check out our selection of cohesive team building.
Photo credit: Booster2Success
---
Booster2Success select team building activities in Paris for all group sizes.
CONTACT US to organize a seminar or event in Paris.