---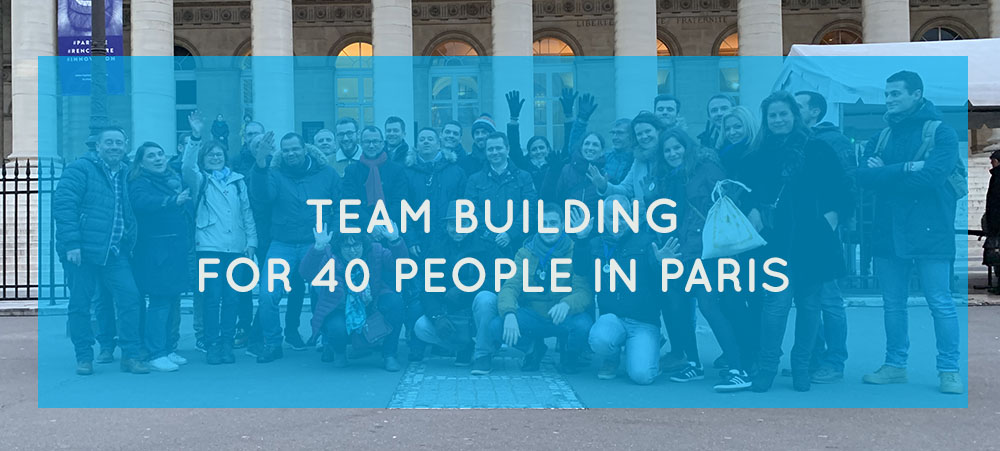 If your business needs require team building for 40 people in Paris, Booster2Success has designed your solution with our popular treasure hunt adapted to your team size. Follow the famous guide!
Help Gustave Eiffel to come back to life: Eiffel Tower treasure hunt
Our team building experience is perfect for large group training (accommodating up to 100 hundred people) and will create strong sense of team cohesion, all while discovering the Eiffel district. The itinerary will guide you through different time periods, from one universal exhibition to another, while helping the designer of the tower, Gustave Eiffel, come back to life just for your team. Divided into teams, numerous challenges and riddles await the participants. The treasure hunt is available all year round and is available in both English and French. It's your move! See why it's one of our most popular training and book early.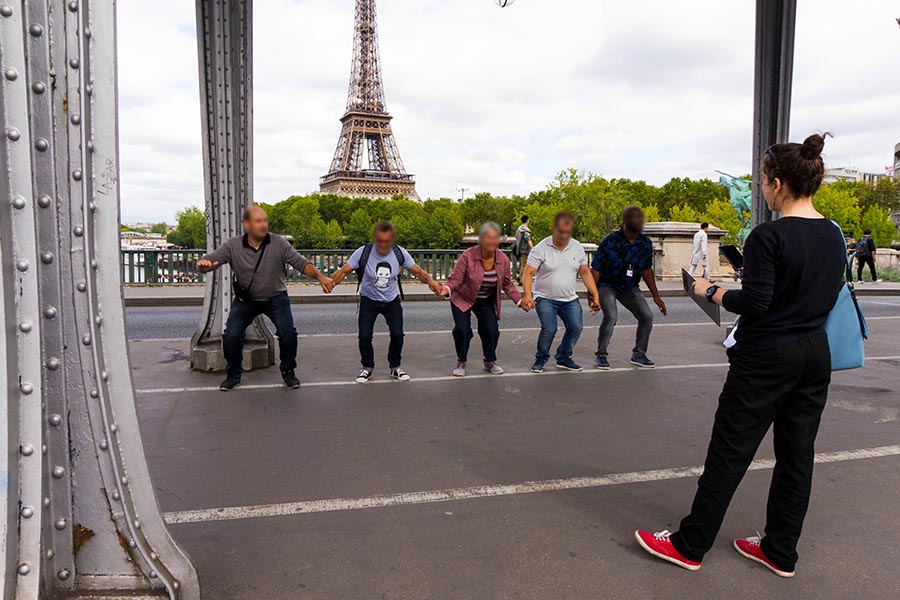 It's time to visit the Montmartre village for an artistic and sports team building!
Montmartre hill is a very culturally charming area of Paris wherein resides the famous cathedral of Sacré-Coeur. Join us in our unique and playful treasure hunt team building experience that lasts approximately two hours. Book your team building training with Booster2Success today and explore the trendy district where many renowned master painters used to live and create art together. It will be your team's mission to discover the mystery artist that is hiding there… Come laugh with us!
» READ ABOUT – The canal Saint-Martin: a really Parisian district to explore during a team building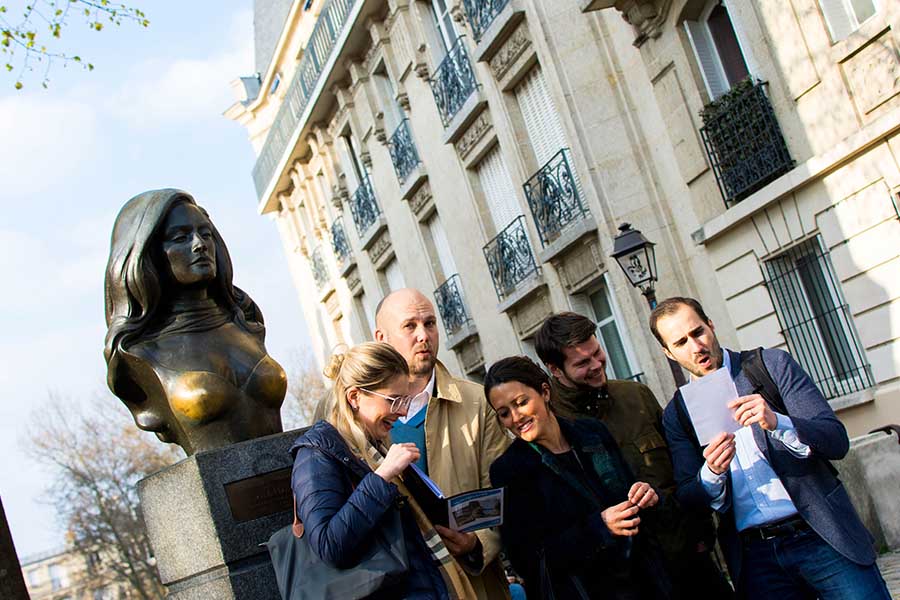 Team building for 40 people in Paris: the masterpieces of the Louvre museum
The world renowned Louvre museum is one of the biggest and most beautiful museums in the world. To visit it entirely it would take you several days – if you don't get lost first! In order to help you explore the Louvre, we created a fun team building experience inside the former palace where Napoleon Bonaparte made his mark. Our original itinerary will guide you through different time periods such as Greek antiquity, the Byzantine and Roman period, the Middle Ages, and so much more! So many masterpieces to discover… and we promise you that there is something to suit all tastes! Let us create your team's custom team building experience today!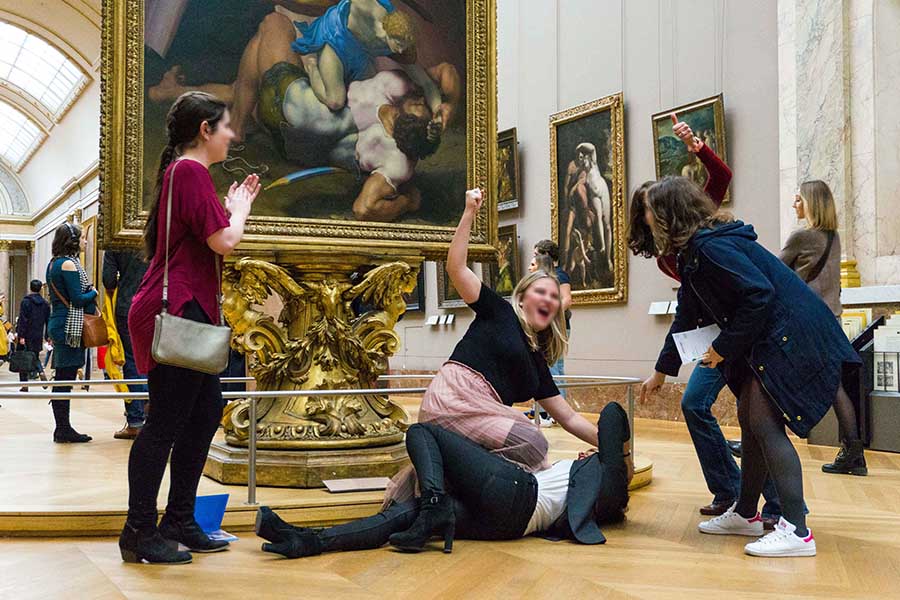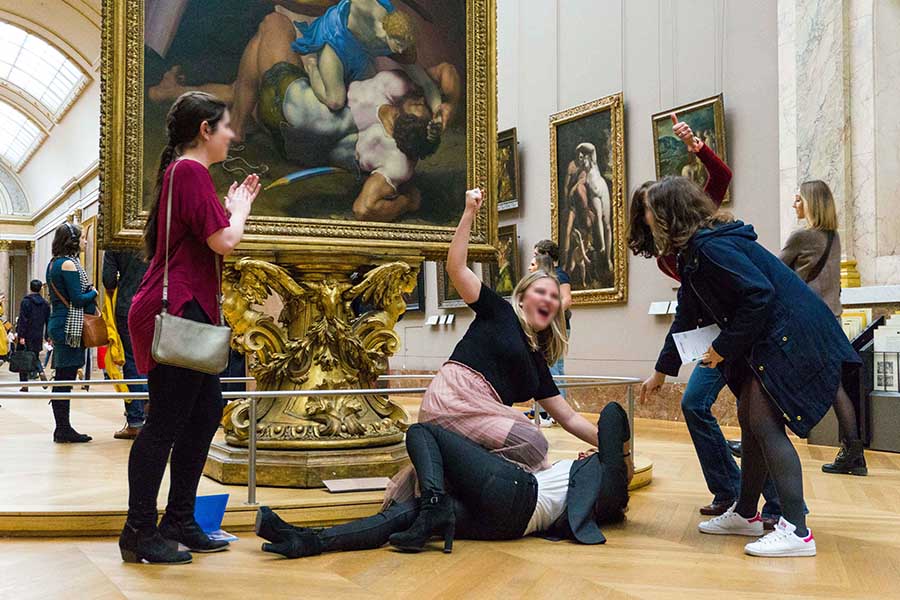 The famous covered passages await you for an immersive team building in Paris
When you need professional development team building for 40 people in Paris, you don't need to worry – we have what you are looking for!
Go off to discover the covered passages and the famous galleries constructed at the end of the 19th century. Explore the passages and learn all of its' many secrets. Our experienced leaders await you at key points of the itinerary to give extra challenges in addition to the numerous riddles of the treasure hunt. See why we're your best solution to team building with Booster2Success today.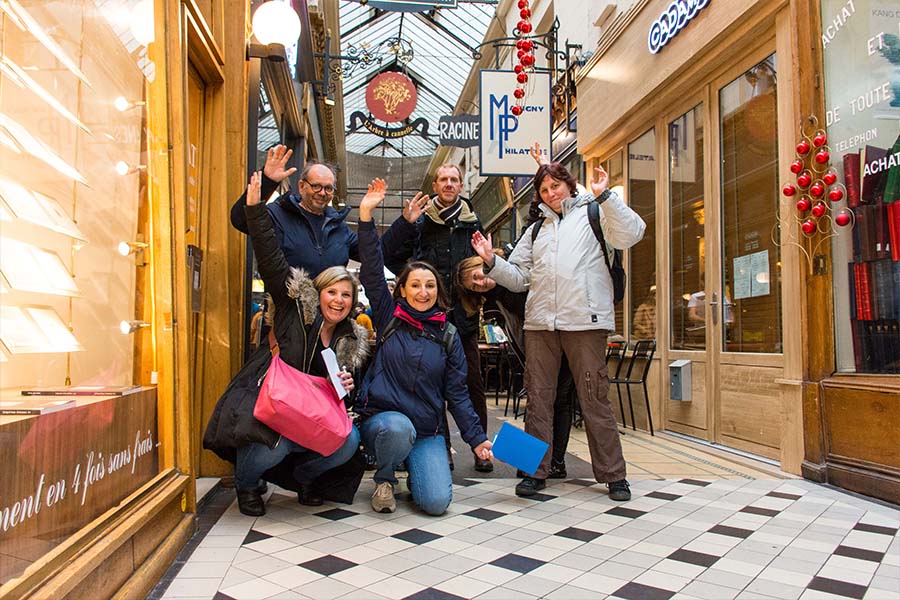 Palais-Royal treasure hunt: a team building for 40 people in Paris
Visit one of the most symbolic places in Paris: the Palais-Royal with  it's garden, and famous columns as your team builds new connections with Booster2Success. We've created an original team building program in this district, where you also see the gorgeous Tuileries garden, the Louvre pyramid, and many other unique places… Divided by teams, get your roadbook and explore the district for two fun hours, while accomplishing many challenges to facilitate team cohesion.
Contact us today and let us build a perfect day for your teams.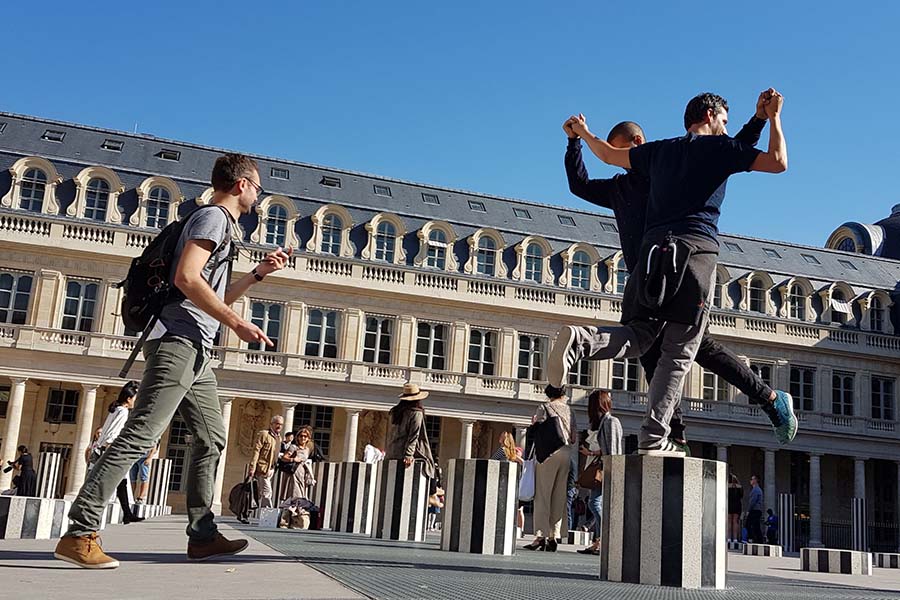 Our selection of adult treasure hunts in Paris is coming to an end. If you would also like to organise a seminar during a cohesive day, please do not hesitate to consult our recommendations for hotels in Paris to organise an event.
Photo credit: Booster2Success
---
Booster2Success creates team cohesion tour for companies in different district of Paris.
CONTACT US to organize an event in Paris.