---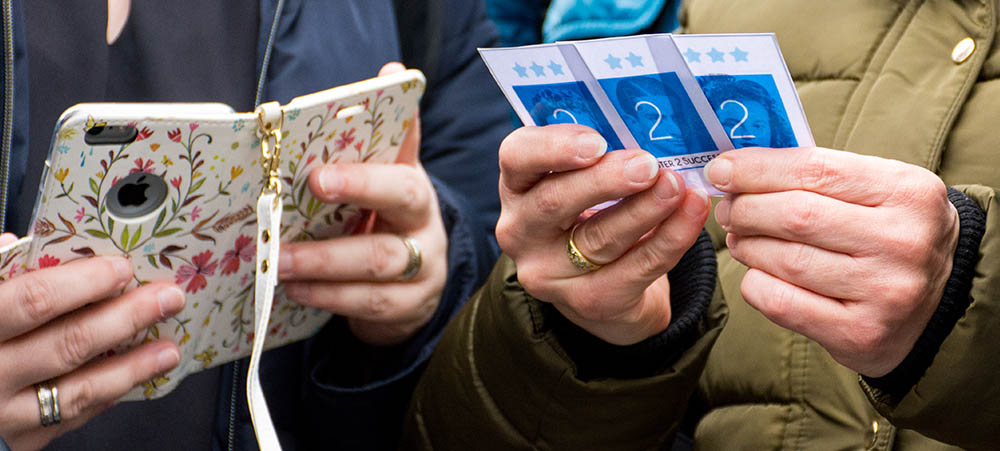 Do you want to discover the hidden wonders of Paris with your company? Nothing better than a treasure hunt for adults to get to know your colleagues better. The Booster2Success team will advise you on their favorite team building itineraries in Paris!
A treasure hunt for adults in the heart of artistic Montmartre
Join us on a Paris Montmartre treasure hunt and challenge your colleagues as a team and (re)discover the famous hill, the Mecca of artistic Paris. During your customized treasure hunt for adults, many varied challenges will await you.
No need to run here, but you will have to start at the right time, show team cohesion and find the mystery artist to win.
Team building adult treasure hunt in Montmartre – 8 to 60 people
» READ ABOUT –Team building in Paris during an adult treasure hunt at the Musée d'Orsay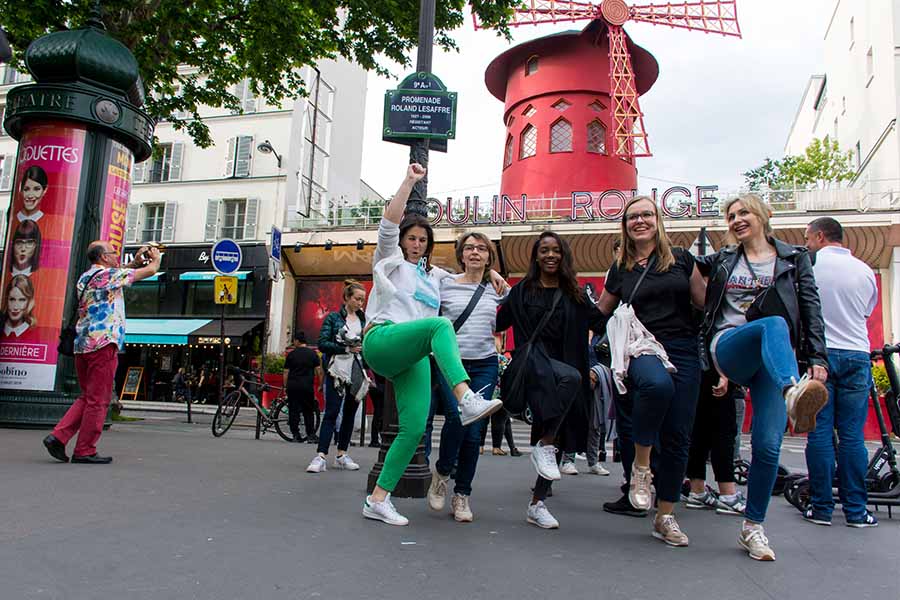 Corporate treasure hunt: explore the labyrinth of the Louvre museum
Another popular choice for team building activities in Paris, join us for a treasure hunt at the Louvre. What could be better than the world's most famous museum as your playground? Our treasure hunt in the Louvre will take you on a journey through the centuries and all in two hours!
Divided into teams and equipped with your gamebook, you will set off to discover the museum's flagship works but also other more unusual ones as detailed in our article on this topic. Lovers of culture and eager for adventure, this treasure hunt for adults is made for you and your team! Let Booster2Success schedule your hunt today!
Treasure hunt at the Louvre – team building from 8 to 60 people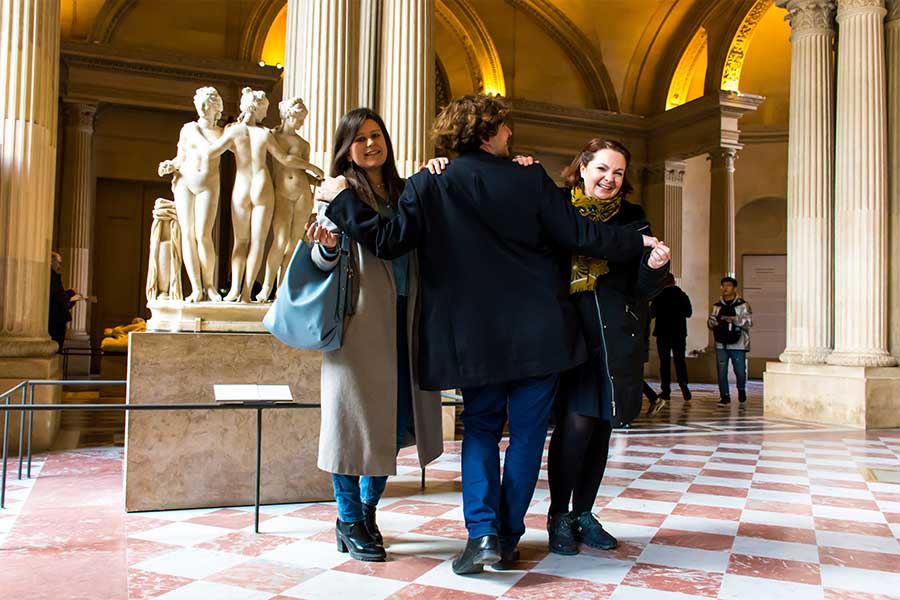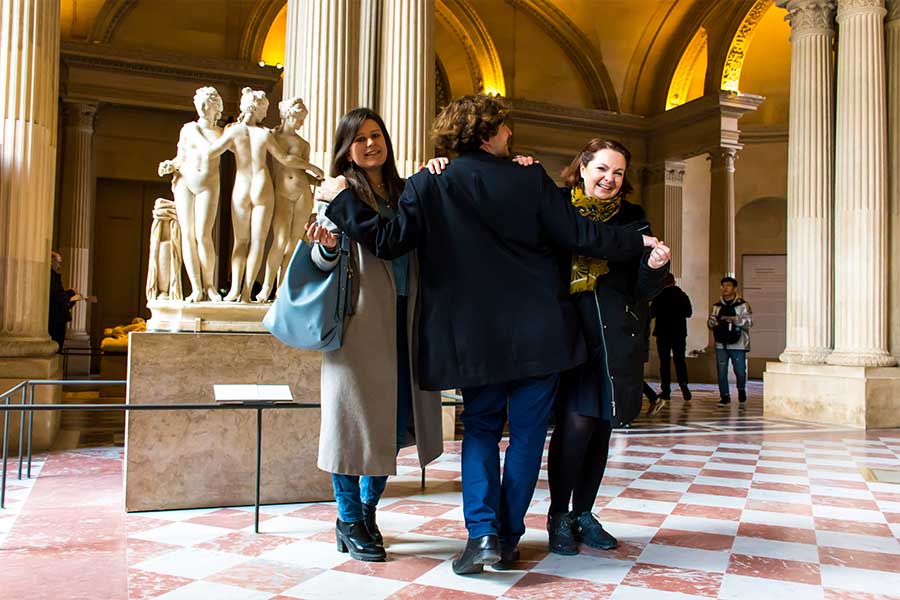 Adult treasure hunt : head up to Notre-Dame and its majestic Islands
One of our most popular corporate activities in Paris, join us for Notre-Dame and its Islands (Île de la Cité and Île Saint-Louis) for a treasure hunt for adults full of surprises.
You'll have two hours to conquer the area around the famous Parisian cathedral and take up all kinds of challenges along the way. In the heart of medieval Paris, our fun team building treasure hunt awaits you!
Adult scavenger hunt in the Notre-Dame district – 8 to 60 people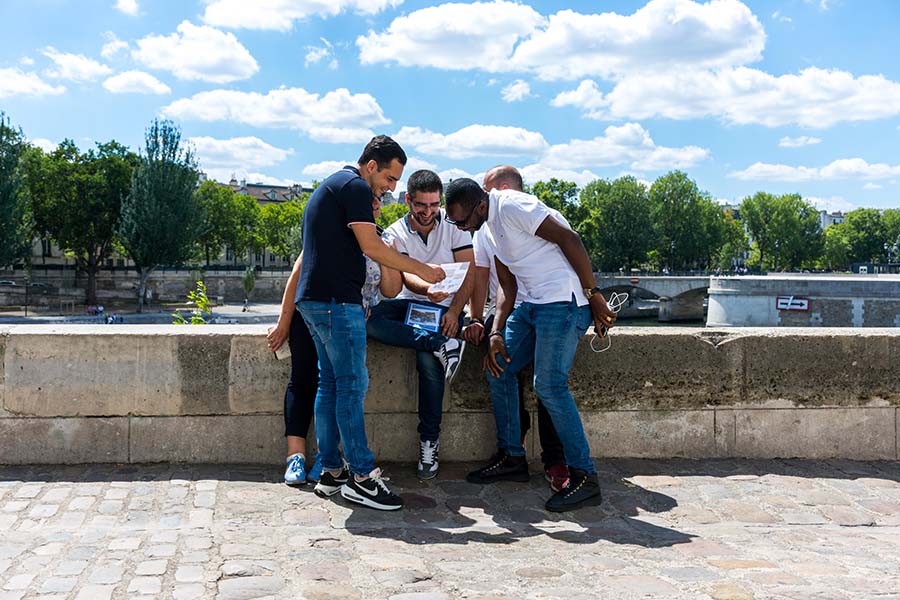 An unusual adventure: a treasure hunt for adults at the Musée du Quai Branly
Our treasure hunt at the Quai Branly Museum will have us embark on an original adventure around the world. With our partner Diverteo, you'll explore the continents and meet unknown civilizations.
Thanks to this fun treasure hunt for adults, discover amusing anecdotes about many nations. You won't need any special knowledge to find the treasure! All you need is logic, observation, a sense of humor and imagination. Perfect for an indoor team building in Paris!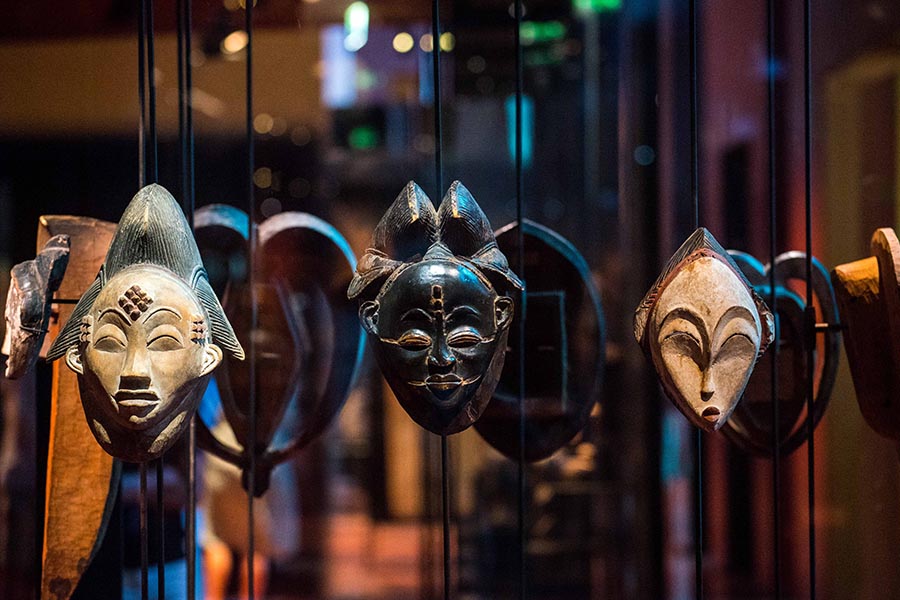 Explore the Parisian Covered Passages in an adult treasure hunt
Lastly, join us for your treasure hunt for adults and explore the famous covered passages of Paris! These beautiful galleries will be your next playground to challenge your co-workers.
Immerse yourself in 19th century Paris for a team building that mixes outdoor and indoor fun. Perfect in case of unpredictable weather!
Team building treasure hunt Covered Passages – 8 to 60 people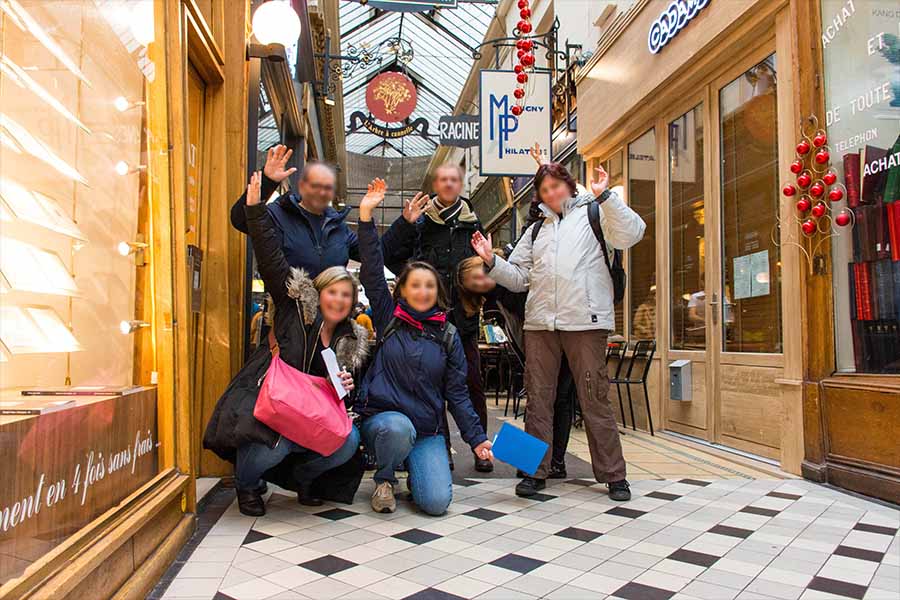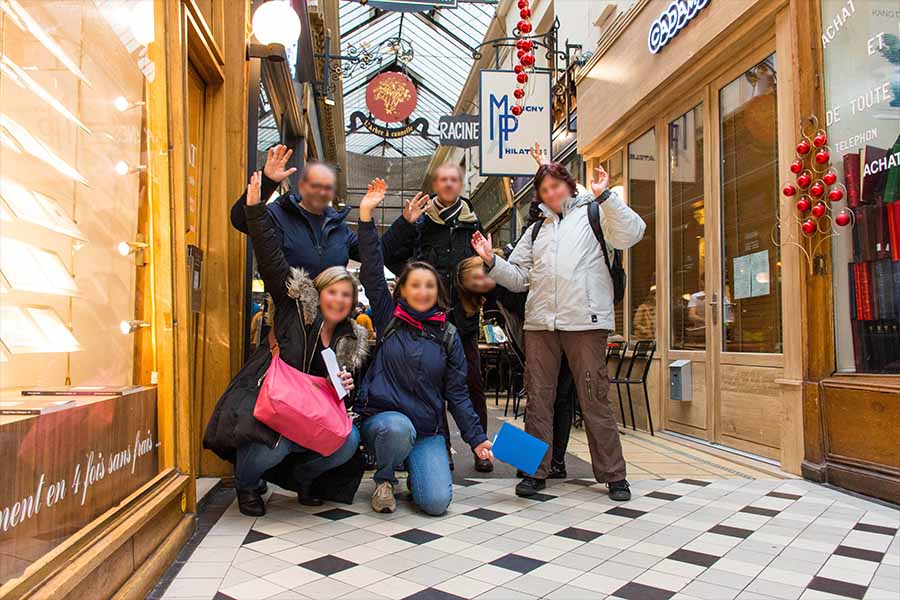 Booster2Success can accommodate groups of up to 100 people, with activities such as the emblematic Eiffel Tower district or the magnificent gardens of the Palais-Royal and the Tuileries. Two great experiences that accommodate larger groups easily, or we can customize an itinerary just for you!
Photo credit: Booster2Success
---
Booster2Success offers playful and cultural team building in different areas of Paris.
CONTACT US to organize an event in Paris.