---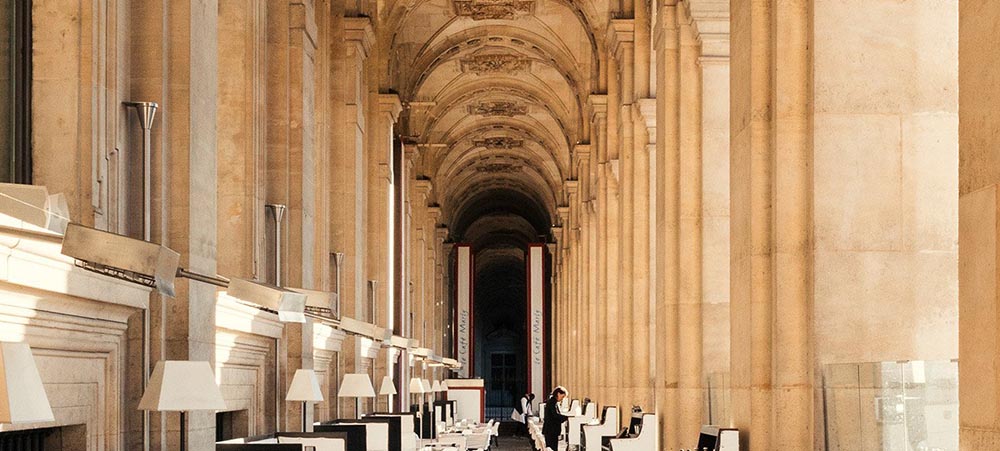 If you were looking for a restaurant with a view : Café Marly is for you! This emblematic place of Paris is located in the Richelieu wing of the Louvre Museum with an open terrace, with a superb view of the Pyramid.
A café in the Louvre, owned by the Beaumarly group
Founded by the Costes family, the Café Marly is the first establishment of the famous brothers: Jean-Louis and Gilbert Costes. The latter manages the Beaumarly group today with his son Thierry Costes. In addition to Café Marly, other iconic restaurants in Paris are owned by the group such as the Georges (on the top floor of the Pompidou Center), the Germain,  and the Matignon.
One of the keys to the success of the Costes brothers was to be "the first to put creativity and quality into the design of a café", as Gilbert himself says. One of the best examples: the Café Costes decorated by Philippe Starck, then little known at the time, but now a renowned artist.
» READ ABOUT –Adult scavenger hunt at the Louvre: a cultural team building in the largest museum in the world
Restaurant with a view : Café Marly between elegance and quality
The Café Marly is a place we wanted to recommend! Nestled at the foot of the Richelieu wing, in the courtyard of the Louvre Museum, you will only discover it if you are told! The interior is very cozy, but what attracted us most at Café Marly is this view of the Louvre pyramid from the terrace. Have a drink and/or a meal from 8am until 2am thanks to its continuous service.
In our recommended restaurant with a view : Café Marly, you will find great expressions of lobster salad, a supreme of landes chicken, or a juicy and flavorful cheeseburger (the "New Marly") and its bacon iberico. Yum! How not to mention also his famous giant chocolate flash, probably one of the longest in Paris!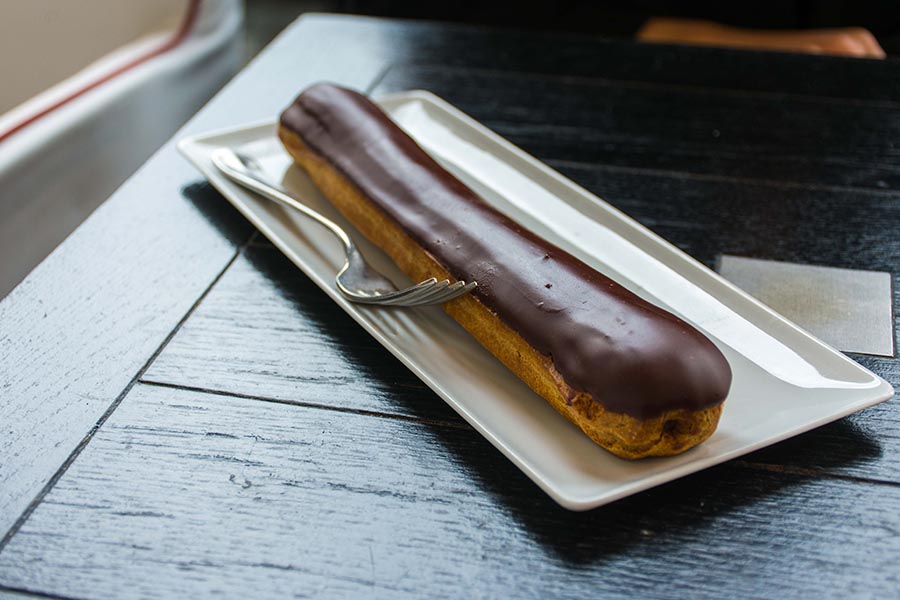 After all that walking in the Louvre to admire its most unusual artworks, or just in the area to enjoy the beautiful view, Café Marly must be for your next visit!
Café Marly – 93 Rue de Rivoli, 75001 Paris, every day from 8am to midnight.
To continue exploring the neighborhood and its many restaurants, discover our selection near the Louvre.
Photo credit: Café Marly and Booster2Success
---
Booster2Success selects the best restaurants near its original treasure hunt and team building activities in Paris.
CONTACT US to organize an event in Paris.