---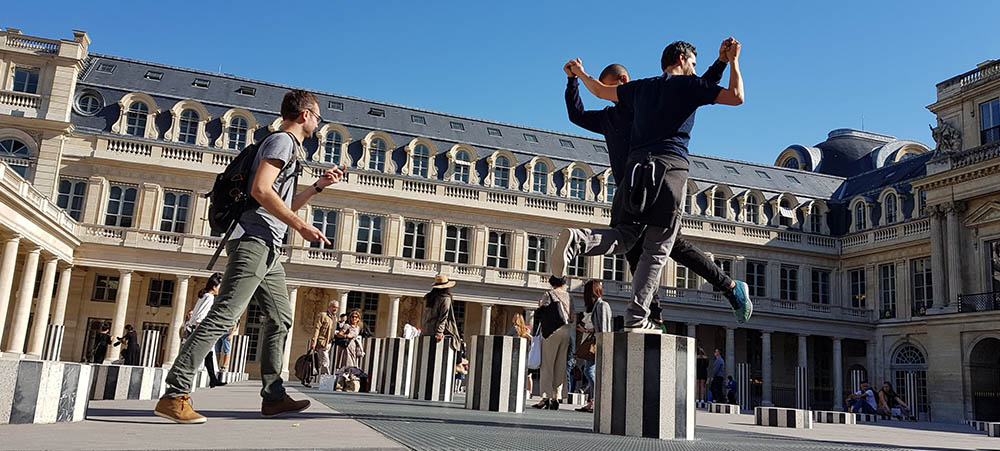 The team at Booster 2 Success has just opened a new cohesive team building experience in Paris that will take you through a beautiful and historical district of Paris that is centrally located and rich in depth.
Discover a Parisian areas off the beaten track such as the Tuileries Garden and Louvre-Palais Royal.
An incredible district in the heart of Paris: Palais-Royal Tuileries garden
The Tuileries garden was created by André Le Nôtre, the famous King Louis XIV's noted and gifted gardener. Nearby this amazing garden, you'll visit two famous royal palaces: Le Louvre and Palais Royal. Could you imagine a better spot to host your cohesive team building experience in Paris?
Hit the road on the Palais Royal square for a one of a kind team building itinerary. Discover new insight into historical locations, secret streets, and authentic gardens. A lot of surprises and different challenges await you or a fun team building activity in Paris.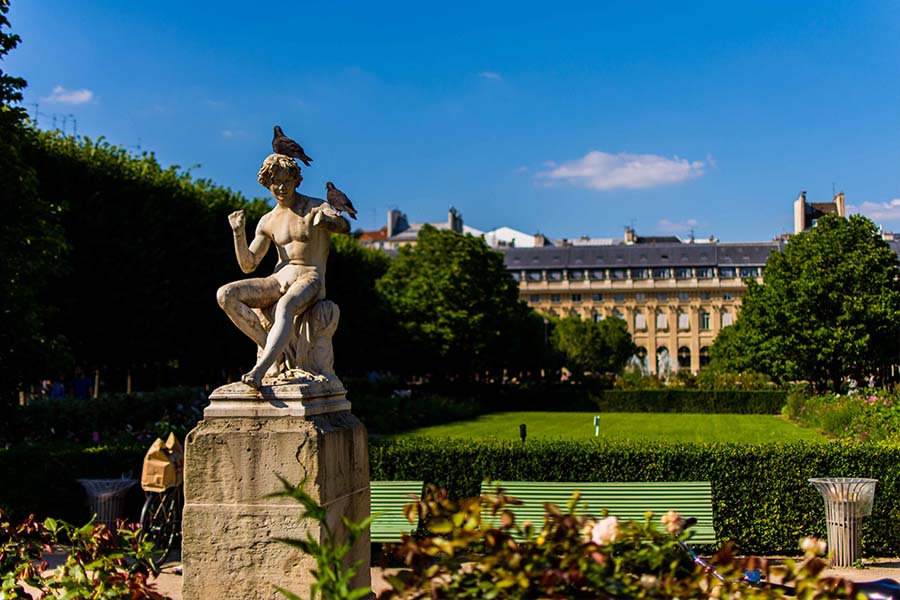 Organization of the cohesive team building experience in Paris Palais-Royal
Participants will be divided in various team and get a roadbook before the beginning of the treasure hunt. One of our team leaders will explain the basic rules before your employees start their exploration.
The goal of a cohesive team building experience is very simple: achieve success through different challenges, solve problems with each other to win the final challenge. The result is a winning team and tangible cohesion.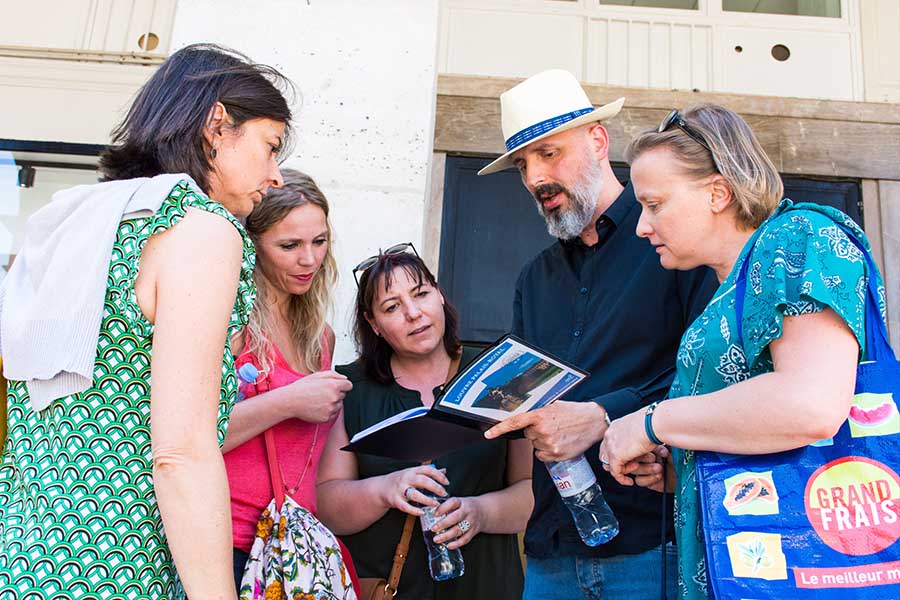 READ ABOUT – Playfyl Team Building activities in the Eiffel Tower district
While exploring the district and its numerous hidden gems, the teams will develop organizational skills, communication skills, and cooperation in order to be the first team to finish the scavenger hunt.
You don't need a history degree to take part in the adventure, your colleagues just need to demonstrate team spirit and show initiative to be successful.
Our cohesive team building experience in Paris in the Tuileries Palais Royal is designed for both small and larger groups (team building available up to 100 people).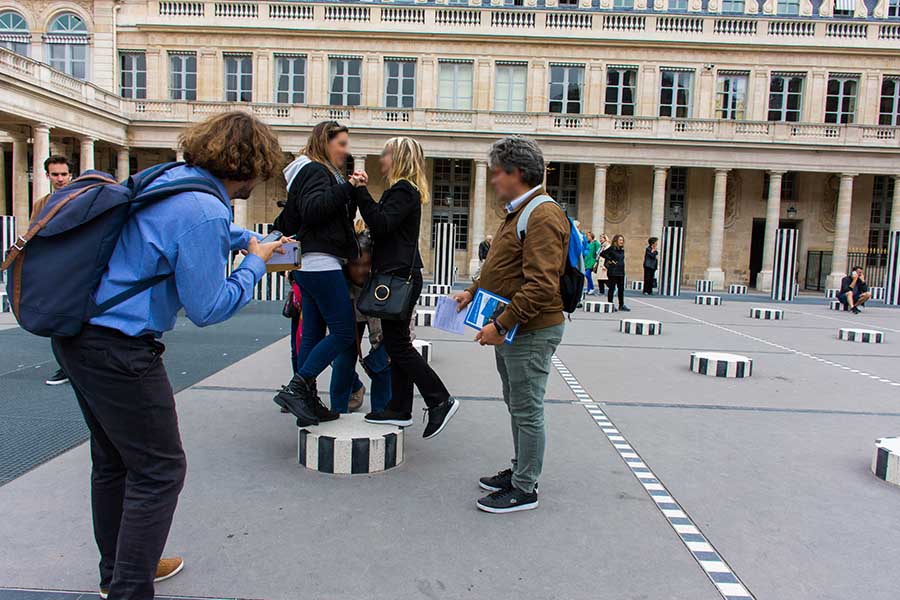 Please note that during this 2 hours program, the participants will just stay outside the museum and will not enter the Louvre. If you are interested in the Louvre museum we also have an immersive team building program there.
All the team building will take place in Parisian streets and gardens around the building, where you'll learn about the art and history of the buildings and the district. You'll never see it the same again!
– LOCATION: Tuileries garden Louvre-Palais Royal
– SEASON: All year
– DURATION: Around 2 hours
– NUMBER OF PARTICIPANTS: 8 – 100
– LANGUAGE: English and French
Photos credits: Booster2Success

---
Booster2Success guides you through several districts in order to offer you the best team building activities in Paris.
CONTACT US to get information about our team building and pricing.