---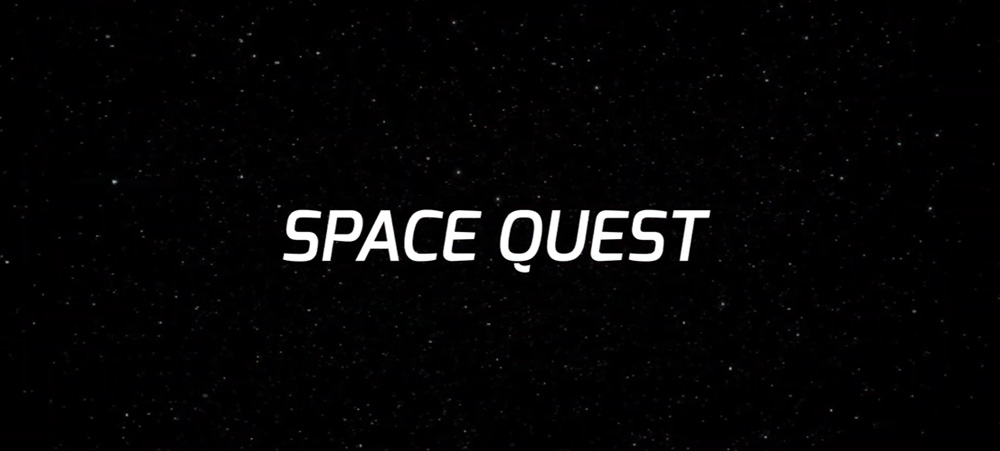 Looking for a change of atmosphere? Are you looking for an online team building idea? Let Booster2Success fly you away for a very original in-person adventure with colleagues! Take part in a hybrid / remote team building on the theme of space conquest for your next team building event!
Explore space with your colleagues: an original online team building idea
Do you think you know everything about space exploration or do you want to introduce your colleagues to this trendy "activity"?
Space exploration isn't just a science fiction concept anymore, it's already started! Embark as of now on a team building activity that is both fun and original and is built around the theme of exploring the universe. Strengthen the links between several teams, bring together remote collaborators thanks to an online cohesion activity, and have fun doing it!
Follow your guide for the day, a live host who has a special space quiz in store for you! Gathered in teams of 4 to 6 players in the same video conference room, the participants will have to demonstrate different qualities to win the game. Analysis, imagination, and teamwork will be the keys to victory for your space shuttle!
The captain of the spaceship, the live "anim'actor", will be present with you throughout the activity. In order to test the future astronauts, as they explore different planets, he will ask the participants questions on various themes, but also challenge them with all kinds of riddles.
» READ ABOUT – Online and hybrid team building to do with your colleagues based anywhere in the world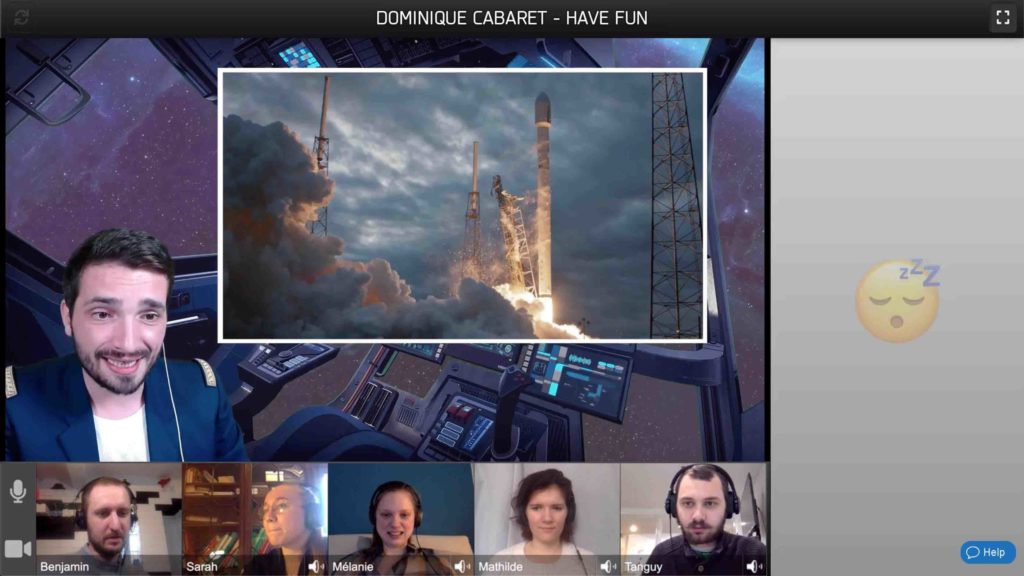 Original team building activity: the space exploration quiz
Look no further, we have found your next online team building idea. With a fully integrated IT solution, you'll have access to live streaming, quizzes, leaderboards, chat, and more for ease of use.
The online team building activity "Space Exploration Quiz" is available for up to 500 players at a time, divided into small teams of 4 to 6 participants.
The team building activity lasts approximately 1h10. Ten minutes to wait for the participants to log in and the initial briefing, then 1h of quiz time. For more immersion, customize the activity on a specific theme such as music or cinema. But don't wait any longer, your space shuttle is ready to take off!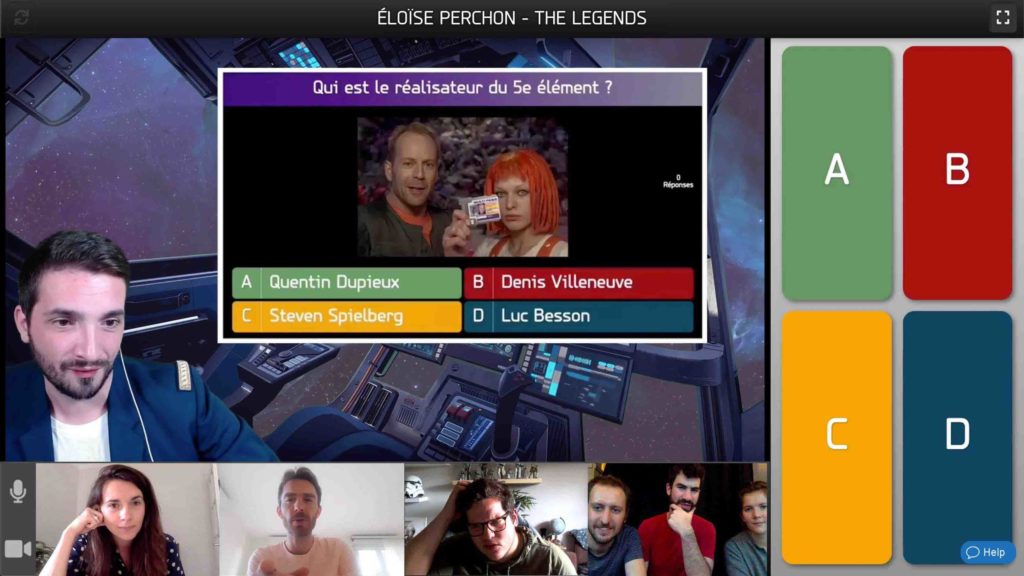 TO SUM UP:
– LOCATION: Hybrid and online with a video conference solution integrated to the game
– DURATION: About 1h10 (including briefing)
– NUMBER OF PARTICIPANTS: From 10 to 500 people on the same session
– LANGUAGE: Available in French and English
---
Booster2Success designs and organizes online and in-person team building.
CONTACT US to organize your next corporate event.