---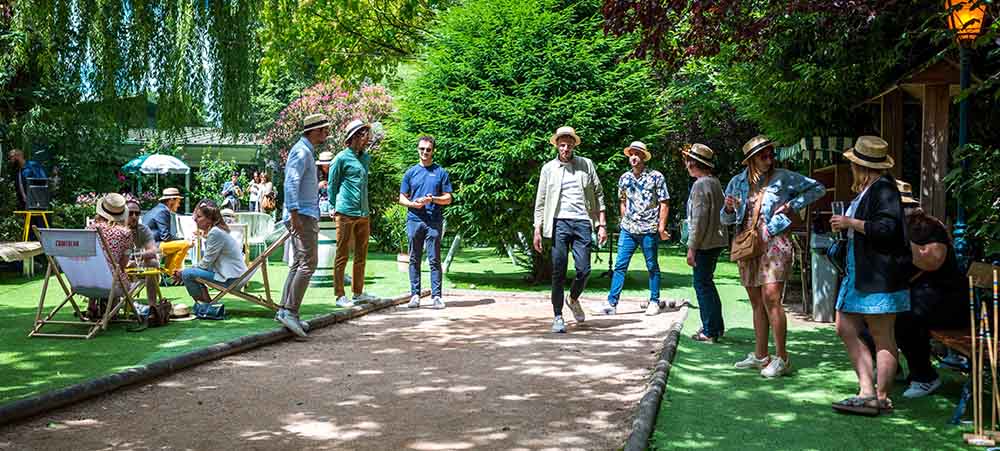 What if you grouped all your teams around a team building for 100 people and more? Booster2Success has compiled for you the best 200 people team building to do in Paris and around. Escape game, survival adventure or sporting challenges, you will find your colleagues' happiness within one of these activities!
Scavenger Hunt in the Tuileries garden: a large group team building for the greatest investigators
Make your collaborators slip into the shoes of investigators during this scavenger hunt in the Tuileries. A Marquis commissions you to go explore one of the most famous Parisian gardens and look for a family treasure. You will go out to conquer his mysterious treasure, aiming for the reward the Marquis has promised. During this 200 people team building, communicate, analyse, but more than anything, work together!
Take part in this scavenger hunt for two hours and enhance both communication and observation skills between your teams. Available in French and English, this scripted investigation is suitable for international groups. Soon, Louis the XIVth, Charles Perrault, but also André Le Nôtre will guide you during this outdoor team building, in a place full of history.
Scavenger hunt in the Tuileries – from 80 to 250 people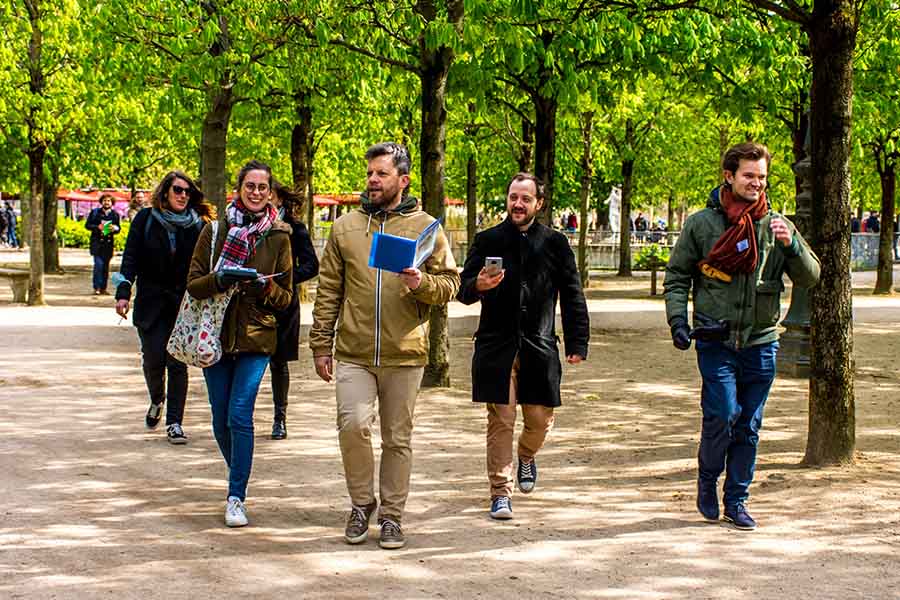 Corporate mentalism: this 200 people team building reveals your teams' talents
This is one of the most challenging indoor team building for those who are looking for team cohesion. By seeking to investigate like in the best American series, you will find the keys for great communication within your company. This activity is built around both mentalism techniques and neuro-linguistic programming. Guided by a corporate mentalist, this team building for 100 people and more will be the perfect way to strengthen the bonds between all your collaborators.
Your observational skills, logic and team cohesiveness will lead you to the end of this investigation… This innovative team building will reinvent itself constantly, giving you the freedom to create your own intrigue from scratch. The game can accommodate up to 200 participants, and take place on your company premises or your seminar location. So, who's gonna be the next Patrick Jane?
Corporate mentalism – from 20 to 200 people
» TO DISCOVER – Team building for 100 people and more in Paris: escape game in the Louvre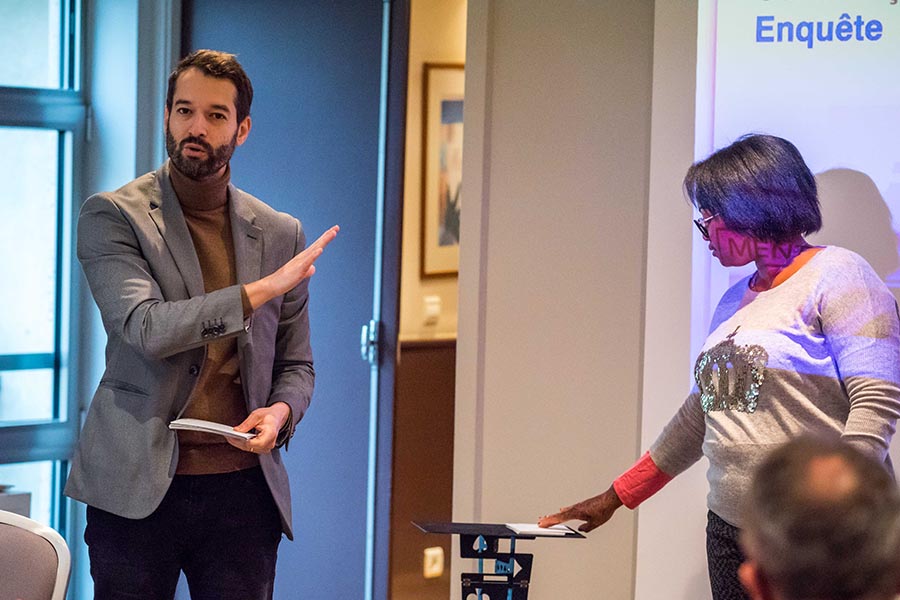 Around the world in 80 minutes: who will be the hero of this team building for 100 people or more?
For this 200 people team building, you will be required to join forces and open your eyes in order to save your company's future. Booster2Success imagined for you the scenario to take your teams on a journey: "Horror ! The file you were working on for months and that you were supposed to hand over in 1h20 has just been stolen… It is now your colleagues and yourself's duty to run the investigation in order to try to get your hands on this famous file. Don't lose any more time, solve the puzzles with your teams by using the hidden evidence on your premises!"
You have 1h20 to solve this mystery by meeting the numerous challenges under the assistance of our detective. This trip around the world can take place wherever suits you best: a park, a seminar location, a workplace… Bring your teams together and take-off for a journey around the world, looking for the precious clues that will help you save your company during this corporate outdoor team building!
Around the world in 80 minutes – from 20 to 500 people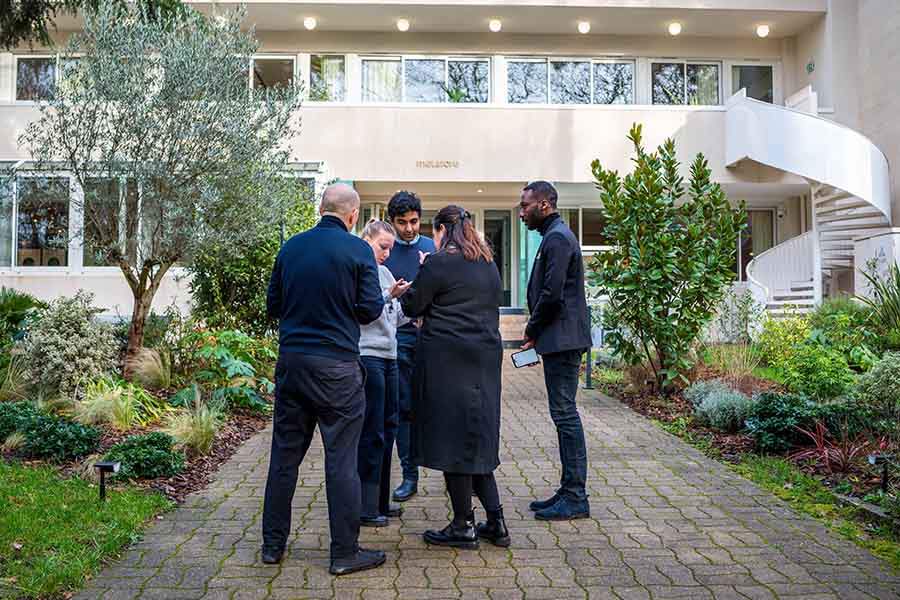 The 7th Art is making a scene: short movie team building
Brad Pitt, Julia Roberts, Pierre Niney… soon, your colleagues' names will be heard all the way to Hollywood, too! On the bridge leading to the lights of the 7th Art, Booster2Success immerses you in this cinema team building for 100 people and more. Be ready to shoot your own short film with your team, from script writing to editing! Script writer, actor, director, film editor…each participant will be able to reveal their talent throughout this activity.
This innovative team building has the particularity to be able to take place both indoor or outdoor. Supervised by an animator and an audiovisual specialist at the service of your limitless creativity, props and costumes, along with both an iPad and a filming kit, will be at your disposal. This cinema team building, which can accommodate up to 500 participants, will have no other goal but to put you in the shoes of real audiovisual professionals.
Short film team building – from 30 to 500 people
» ALSO READ – CSR challenge: raise awareness among your colleagues with an environmental game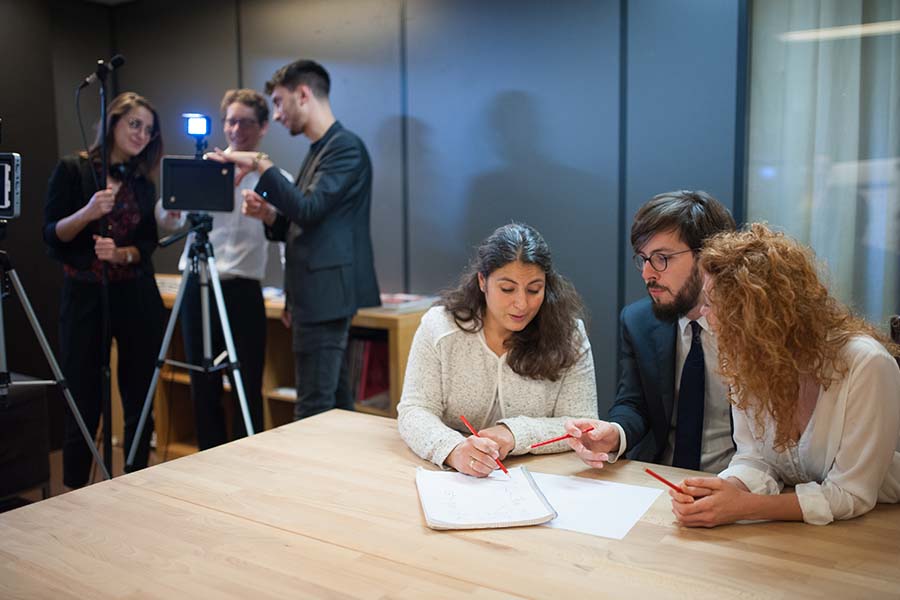 Sporty 200 people team building: take part in the Olympic Games
Sport strengthens both body and mind and creates bonds between teams, who will soon share unforgettable memories. Let your colleagues enjoy a perfect vacation setting during this indoor team building by taking part in our Olympic Games! Looking for the gold medal? Your teams will then have to shine throughout eight various activities.
Collective games will allow you to enhance both team cohesion and confidence in one another, including yourself! Guided by an animator, your colleagues will soon turn into true athletes the time of a day, feet in the sand. And do not worry about needing to regain some strength after your activity, a catering place will be available for you to enjoy during this large group team building.
Olympic Games team building – from 20 to 250 people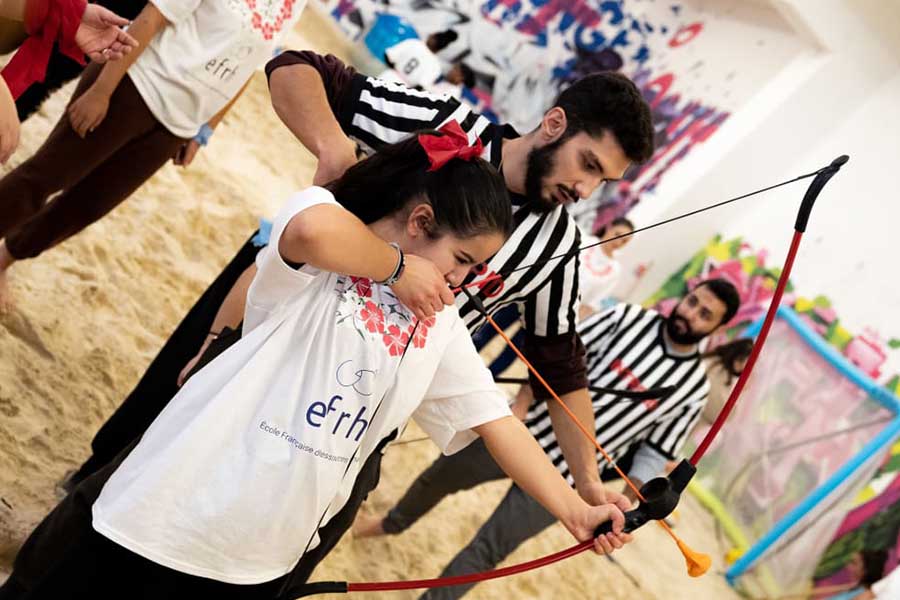 Survival team building: ready for the adventure ?
If your colleagues are the heroes of your company, are they really true adventurers? This 200 people team building puts you in the footsteps of the famous Robinson Crusoé, in realistic survival conditions! In the heart of the forest, you shall face the challenges and activities that will put you to the test and shake up your daily routine. You will be the one to choose the length of your team building, from half a day to an entire one, and for the bravest of them all, why not even extend the night by sleeping under the stars?
Your team cohesion will also be tested, but this activity will be here to strengthen your bonds and of course stimulate your creativity. And because being a survival hero is never an easy task, you will leave this adventure with well deserved awards and engraved memories…
Survival team building – from 20 to 300 people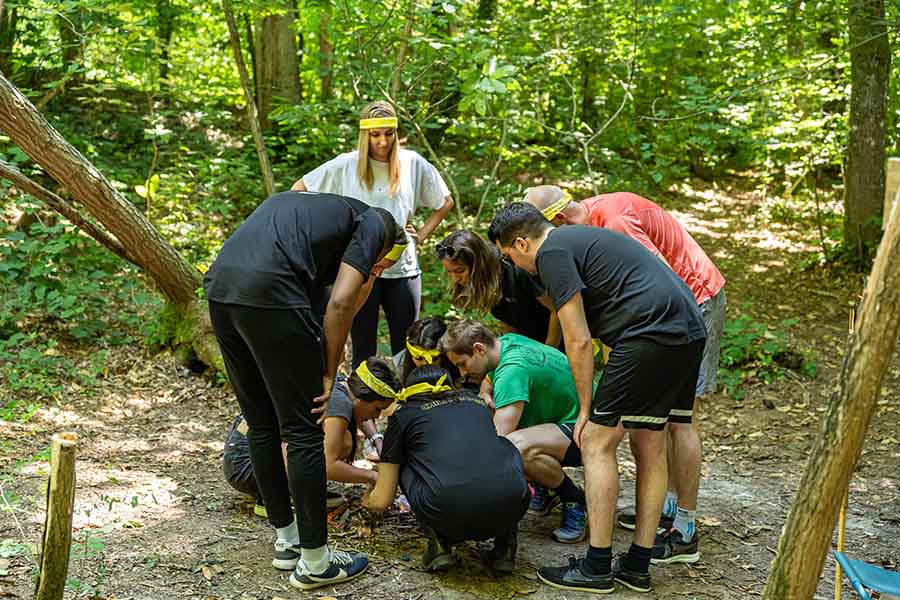 Arsène Lupin needs you: escape game team building
You are about to become a master in the art of fraud… Booster2Success will tell you everything about the secrets of this mysterious large group team building. Your team and yourself will have to save Arsène Lupin from the stitch-up he is victim of. You will then help the gentleman thief the most famous of all through onboard cameras, giving him assistance to make decisive choices by solving mysterious clues… Your team cohesion better be effective if you are willing to save the nicest anti-hero of all, because time is running out!
The Arsène Lupin investigation team building – from 20 to 400 people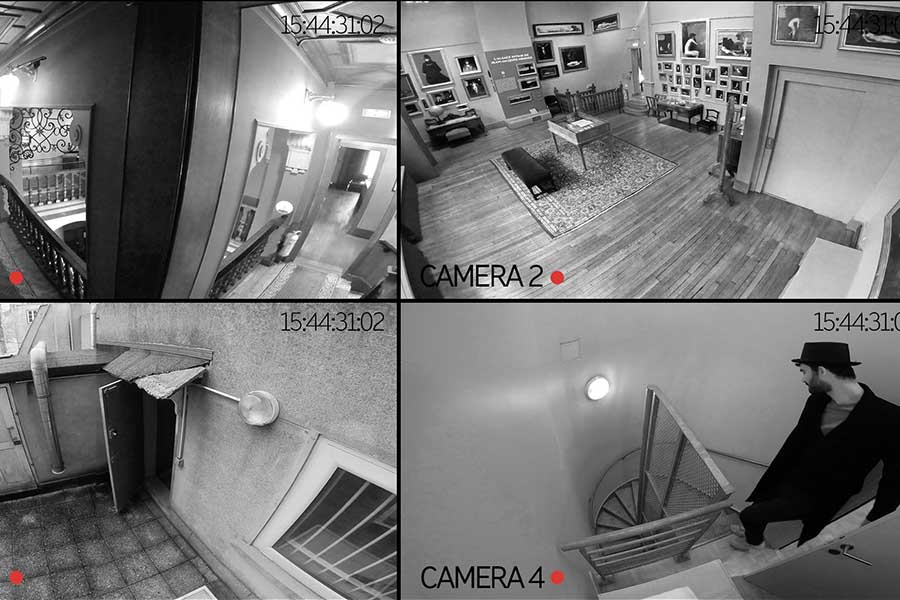 Booster2Success awaits many of you to be challenged by taking part in one of these 200 people team building. Indoor or outdoor, you will indubitably share heartwarming moments while stimulating your teams! Looking for these highlights?
Contact us to organise your large group team building, or to take part in the best team building activities that will boost your company's creativity.
---
Booster2Success selects and organises team building events in the Ile-de-France region and in Paris.
CONTACTEZ-NOUS to organise your future corporate event.