---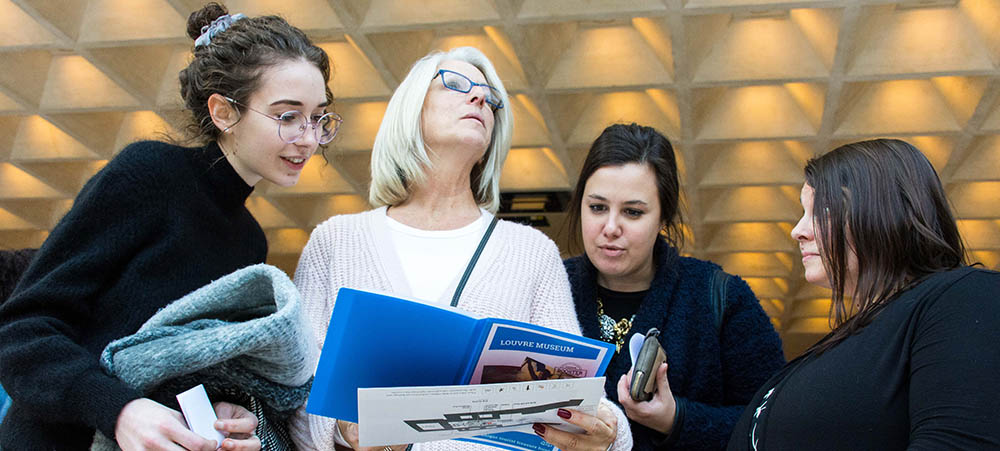 If you want to visit one of the most amazing museums in the world, all while learning and having fun, try our team building session! Our treasure hunt at the Louvre embarks you on travel through time, exploring the the vast and world class collections.
Absorb famous artists and their masterpieces but also some undiscovered treasures and master artists too. Fun facts, riddles and various creative challenges await you on the way to art and victory… while having a great time and growing your team.
Treasure hunt at t

he Louvre

: a surprising odyssey
Booster2Success wishes you a warm welcome to Paris and the Louvre! This museum was an actual royal palace until the French Revolution changed the balance of power, and it immerses you into a lifestyle of a different scale of luxury. Let us introduce you your next amazing journey and join us as we explore this famous site with your team, during a really fun adult scavenger hunt in the Louvre.
Start your trip in Ancient Greece! Just like the famous tale Labors of Hercules, solve the puzzles and take part in numerous challenges during the tour. Seek out the most famous Love Goddess in the world, the victory of Samothrace, and the famous Mona Lisa and discover the most fun you've ever had in museum on your treasure hunt at the Louvre. Join us on our quest for team growth and a really good time!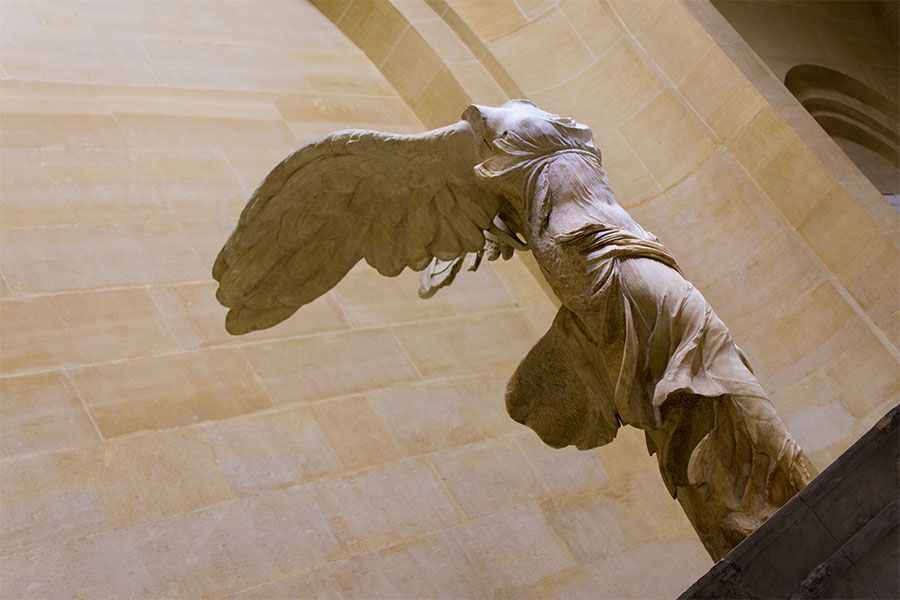 You will be divided into teams during our team building experience at the Louvre. The victors will have to be extra observant and share a great team spirit to win the final challenge of this royal odyssey. Let your team discover what that feels like on our treasure hunt at the Louvre!
Our treasure hunt at the Louvre is an ideal activity to work on team bonding all while enjoying a splendid afternoon with colleagues in beautiful Paris.
» READ ABOUT – Entertaining team building, treasure hunt for adults in the heart of the covered passages of Paris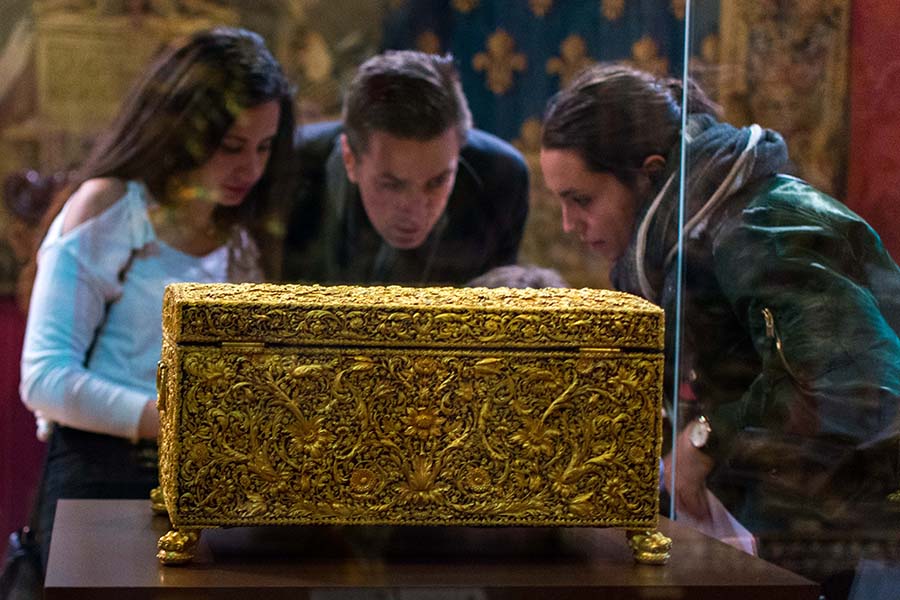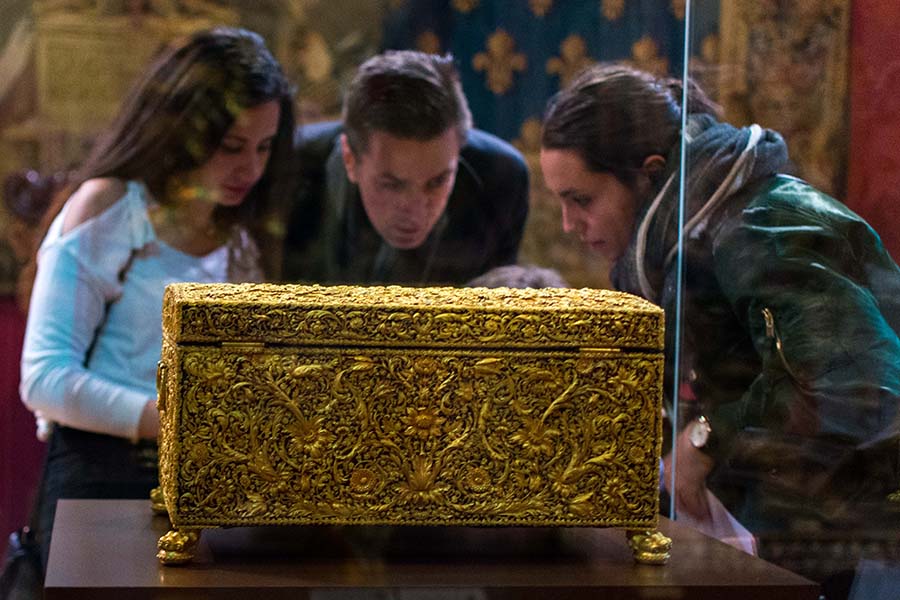 Organization of the team building: treasure hunt at the Louvre
How does it begin? After dividing the participants into teams, our hosts will provide you with all you need to know before embarking on our treasure hunt at the Louvre. You will be given a guidebook to help you in your exploration of the Louvre and then we're off!
Once the adventure has started, follow the instruction and answer the questions, solve the riddles and take part in various challenge. Throughout this 2 hour scavenger hunt, you will learn a lot regarding famous and unknown artworks, while having fun and building your team.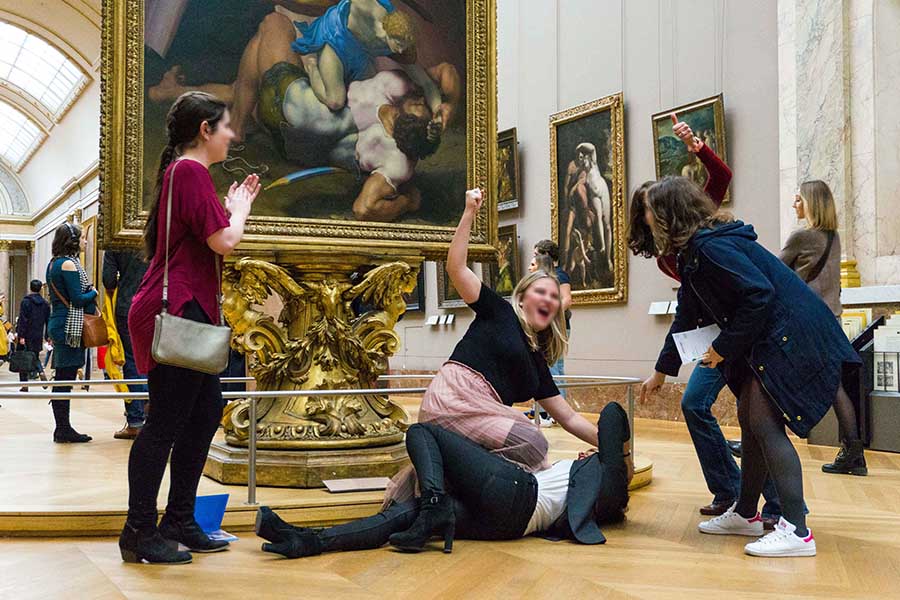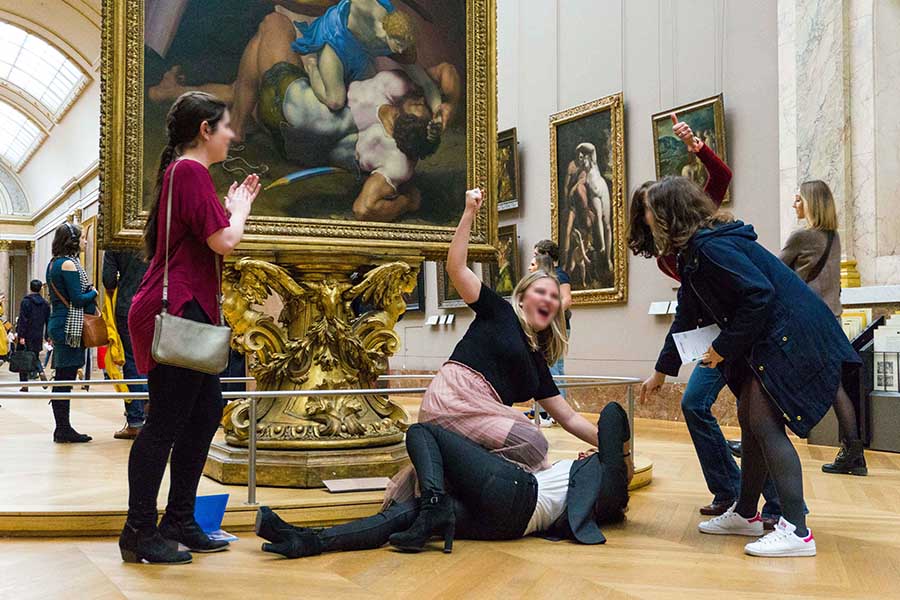 The tour is available for any group size. We build teams from groups of 10 participants up to 60, or any configuration required. Please note that the activity only takes place inside the museum. Join us on one of our most popular team building excursions today!
– LOCATION: Louvre museum
– SEASON: All year, also available on Wednesday and Friday nights until 9pm
– DURATION: Around 2 hours
– NUMBER OF PARTICIPANTS: 8 – 60
– LANGUAGE: French & english
Photo credit: Booster2Success

---
Booster2Success takes advantage of its knowledge of Paris and create scavenger original hunt team building in several districts.
CONTACT US to benefit from our help to organize an event in Paris.