---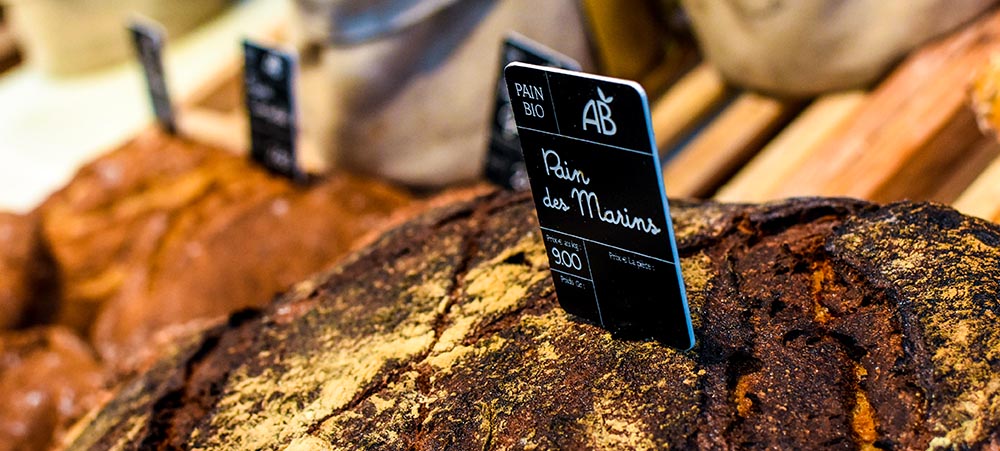 I'm sure every Parisian (and tourist) asks themselves at least once this critical question: where is the best bakery in Paris? The answer is complicated obviously. At we are really fond of good food at Booster2Success, and we want to recommend the work of several passionate bakers to offer you a selection by district (it turns out there is no one perfect bakery, but a few!) To every croissant lover, follow the guide and savor the butter…
Montmartre district: Boulangerie Raphaëlle

Two steps from the Montmartre hill we will find an amazing spot and one of the best bakeries in Paris: la Boulangerie Raphaëlle.  A charming and talented couple create such fantastic treats in the bakery: Priscilla and Sebastien. The latter won the second prize for the "Paris' Best baguette" in 2013. Yes Sir, he did! Find out what that tastes like!
Boulangerie Raphaëlle – 1 Rue Feutrier, 75018 Paris
» READ ABOUT – Fun Paris flea market tour with a zany guide for a hen party group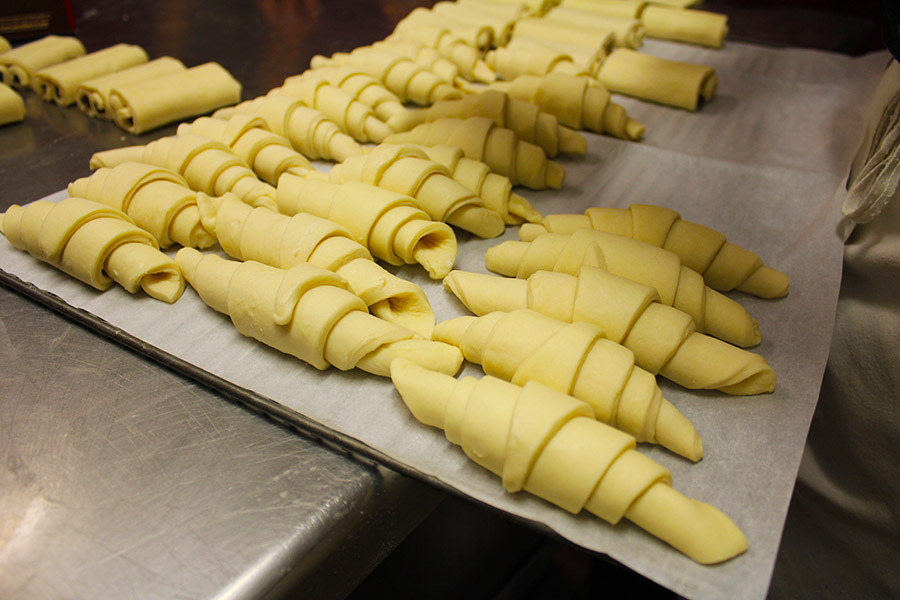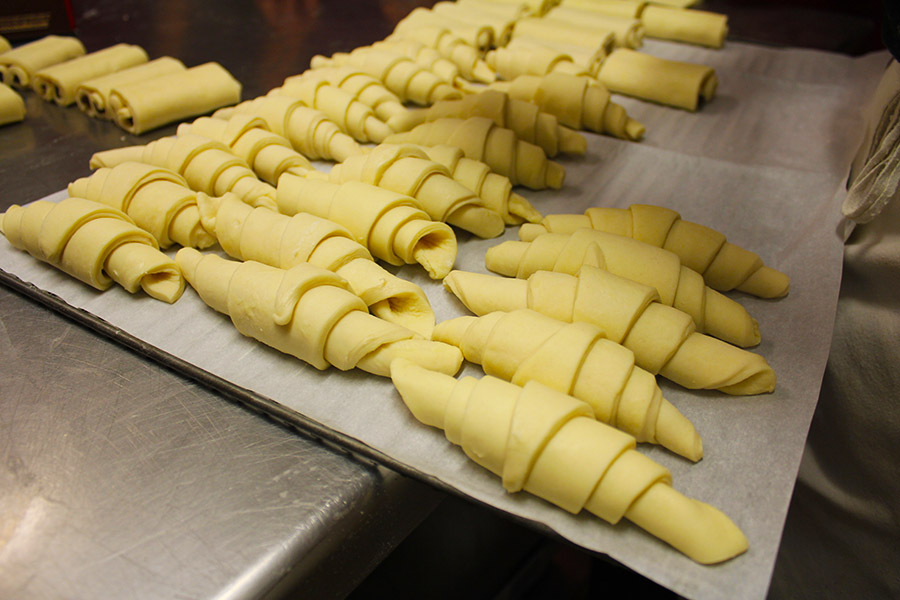 Best bakery in Paris: Eiffel tower district

We now take you on a short 10 minute walk from the Eiffel tower in this bakery we love: la P'tite Boulangerie de Grenelle. Two enthusiast bakers: Fodhil and Mebba are waiting for you to share their immaculate baguettes, loaves, and rolls. Uniquely, in this bakery, the bakers are actually also serving you and giving you pieces of advice corresponding to your tastes, guiding to your freshly baked match! We often go there and we are totally fans! See why!
La P'tite Boulangerie de Grenelle – My Auchan, 28-32 boulevard de Grenelle 75015 Paris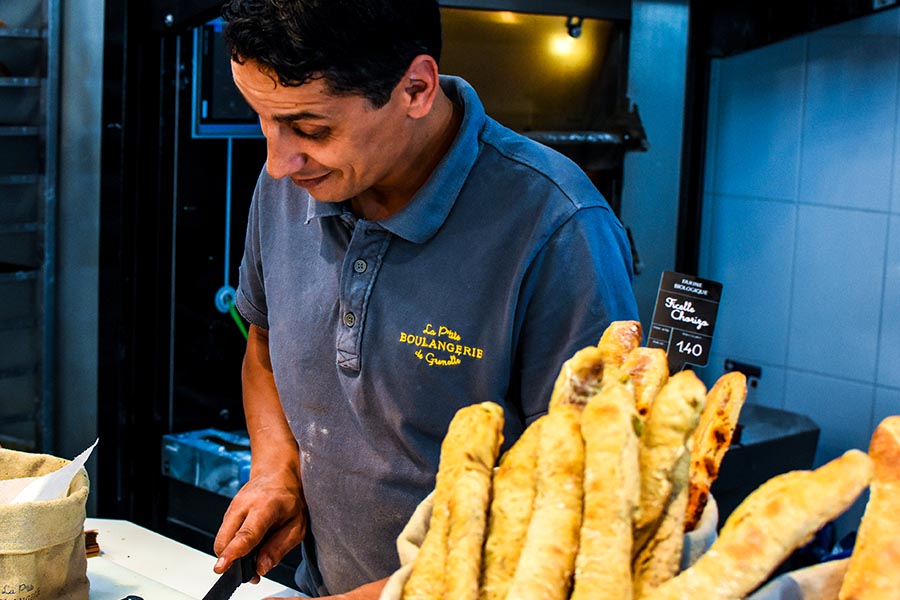 Montparnasse tower district : Boulangerie Thévenin
As we continue our selection to find the best bakery in Paris by district, the boulangerie Thévenin is another great spot that you can't pass up. Recommended by none other than Romain of the Hôtel Mistral Montparnasse. The decor is elegant and traditionally French. The baked delights are as gorgeous and are mouthwatering… A true taste treat awaits you. Two other bakeries from the same family are located in Paris: one near the Luxembourg garden and another one in between Alesia and Porte d'Orléans metro stations. Visit them both!
Boulangerie Thévenin – 14 rue Daguerre 75014 Paris
Voir cette publication sur Instagram
Best bakery in Paris in the Louvre Palais-Royal district
Changing the region and exploring the baking world, welcome to Aki Boulanger! Time to discover Franco-Japanese baking at its finest! Indeed, in Japan they are really big fan of baguettes and we're so very fortunate one of the best bakeries decided to open in Paris… Here you will eat French specialities and Japanese delights. We really loved the green tea cake! Try something special and find out how this blend of cultures really works so well.
Aki Boulanger – 16 Rue Sainte-Anne, 75001 Paris
Voir cette publication sur Instagram
Notre Dame district:  Best bakery in Paris
The last bakery in our list is in the tourist district of Notre Dame. It is not easy to came across the rare gem, as it blends in well. We have found one of the best bakeries in the wonderful Bertrand's bakery. The freshly baked specialties are really, really good and there is space inside and outside to have lunch, like a tea room, which is quite convenient between two visits.
Bertrand's Paris Notre-Dame – 10 Rue Lagrange, 75005 Paris
Voir cette publication sur Instagram
Photo credit: Booster2Success, eslphoto.events and David C.
---
Booster2Success selects the best activities and Parisian spots for its community.
CONTACT US to organize a tourist event in Paris.