---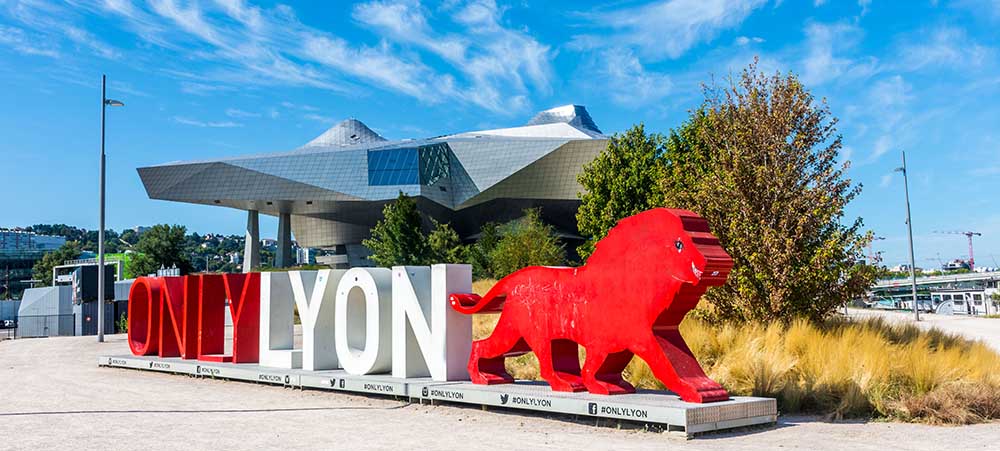 Passing through Lyon or proud inhabitant of the capital of Gaul, Booster2Success presents to you their selection of the best team building activities in Lyon. Our little team building guide adapts to the greatest number: sport, escape game or gastronomy lovers, all our addresses are federative of strong moments to share with your teams.
Seminar activity in Lyon: take-off for a trip around the world in 80 minutes
Have you ever dreamed of taking off for a trip around the world? Booster2Success is taking you on board for an indoor team building in Lyon. You will be free to organise your team building activity on the seminar location of your choice – your company, a park, an open-air space – this trip adapts to your wish.
After discovering the scenario of a great mystery that will make your company's future tremble, you will look for clues that will help you solve this investigation. Divided into teams, each of your playmates will have a key role throughout this seminar activity in Lyon. Smartphones in hand, you will have to scan the famous clues the criminal will have hidden all around the world. For a duration of 1h30, this challenge will stimulate communication and also create strong bonds between all participants. Our best secret agent will guide you all the way through this adventure that will make you turn into the superhero of your company!
World tour seminar – 20 to 500 people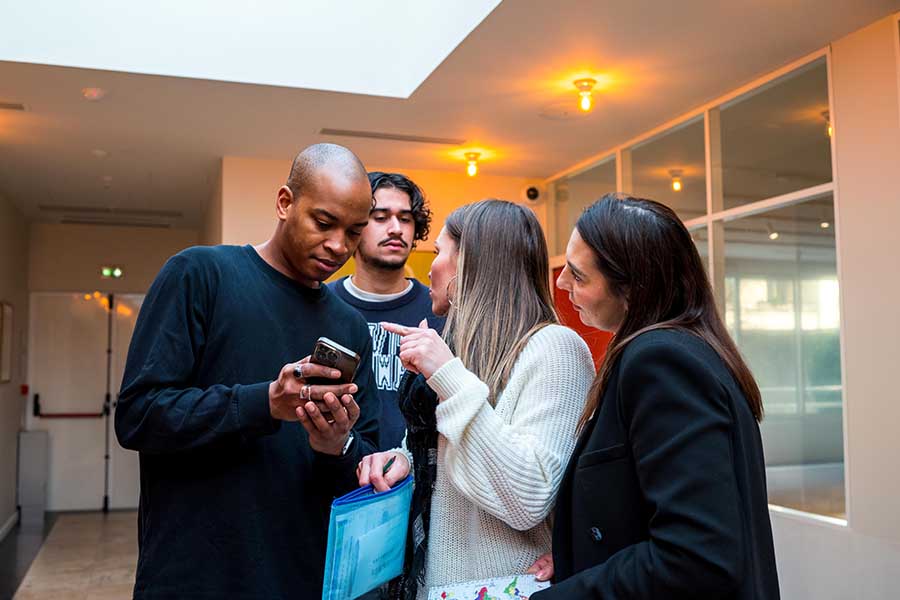 Olympic Games in Lyon: which team is gonna win the gold medal?
What is better than sport to let go of your emotions and strengthen both your mind and team spirit? In the parc Blandan or in a private outdoor seminar location, grab your sports gear and become a real athlete the time of a day! This team building idea in Lyon will request your team cohesion, along with your colleagues' additional capacities.
This sports course will have some fun and unusual challenges in store for you in order to invigorate your collaborators' well-being. Divided into teams of 10 people, you will have fifteen minutes for each of these team building activities in Lyon to try to make it to the podium. From football to archery, these sports challenges' diversity will appeal to most people, for both the newcomers and eldest of your company. We will leave you in the capable hands of our referees throughout this sports seminar for a duration of 2h30 to 3h. Allow yourself to shine during this indoor team building in Lyon and share very special moments with your teams, aiming for the gold medal!
Olympic Games in the Parc Blandan – 20 to 250 people
» TO DISCOVER – Short film team building activity in the seminar location of your choice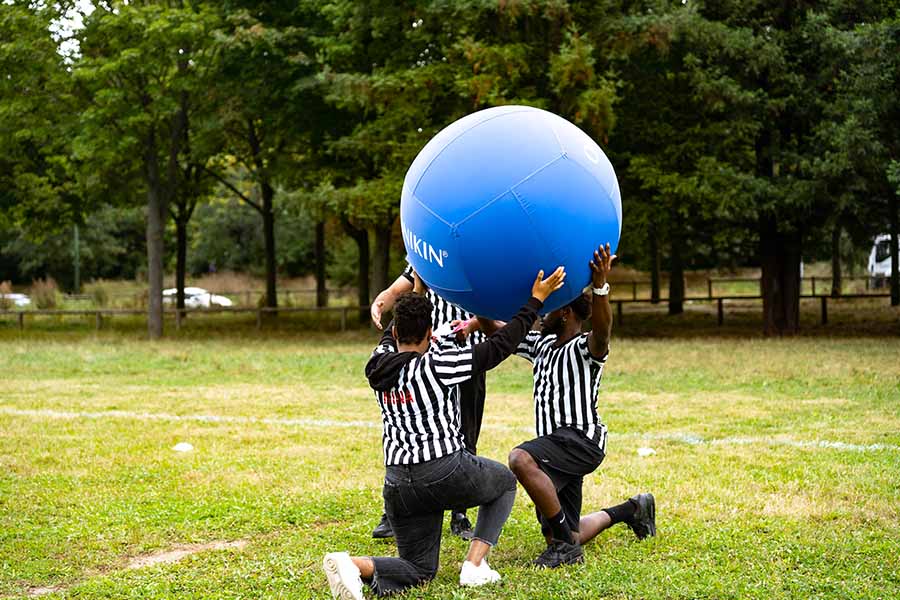 Murder party escape game in Lyon: the investigation in the heart of an surprising team building
Who is gonna be the best mentalist? Challenge your colleagues by making them dive into a sensational murder party in the heart of your company! A corporate mentalist will guide you through your investigation and will give you the keys of a great communication, leading you to the solution.
You will have all the cards to make this corporate activity in Lyon an unforgettable memory for your teams. Pick the seminar location of your choice and build the mysterious investigation from scratch. Multiple challenges and activities will give you precious information: victim, weapon and crime scene, make of your story the biggest mystery of all time!
Murder party in Lyon – 20 to 200 people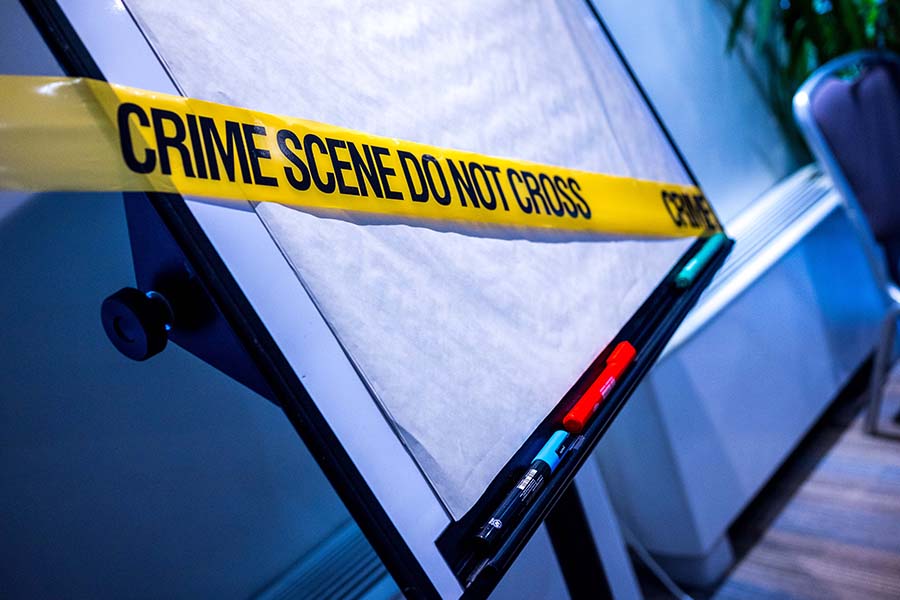 Discover the ideal team building in Lyon for an activity between colleagues
Let Booster2Success put stars in your eyes while inviting you to cabaret, and enjoy a majestic show as you savour a delicious dinner with your colleagues! Looking for more privacy? You have the possibility to benefit from this stage space for your seminar, or to organise a team building activity that will require a surface like this one, like the murder party escape game!
This original location can welcome up to 400 people, along with everything you need to organise team building activities in lyon. Stage space, technical crew or broadcast system, this seminar location is the perfect spot to organise an indoor team building in Lyon.
Cabaret team building – up to 400 people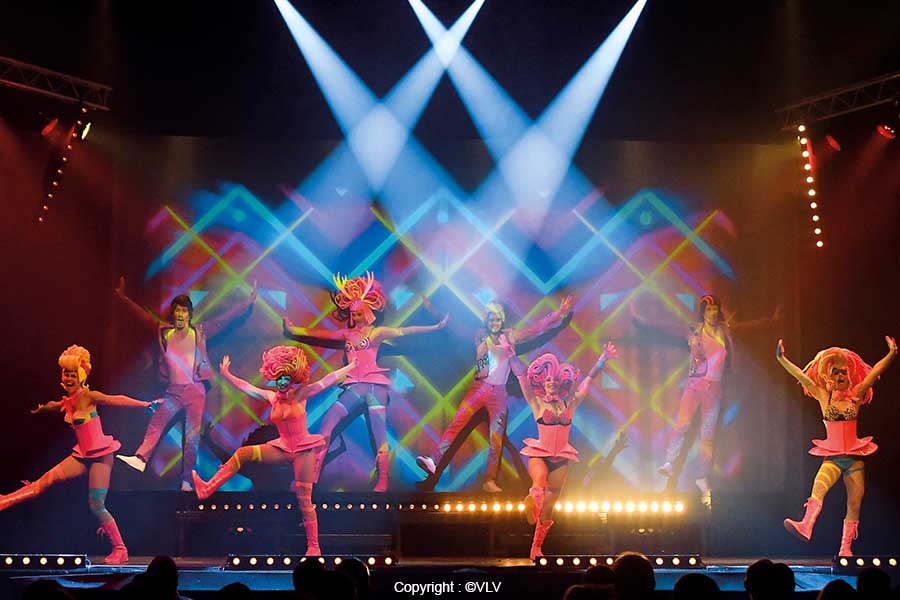 Les pépites de Mariette: the most gourmet of team building activities in lyon
Capital city of the French gastronomy, Lyon is full of great addresses here to delight the most sophisticated taste buds. Looking for a gourmet team building? Booster2Success looks forward to seeing you at Les Pépites de Mariette, a small delicatessen located in the heart of Lyon. You will have the chance to take part in activities around gastronomy. Board games and tasting activities, also available by theme, be prepared to try out this shop's delights in small groups.
The cherry on top? Les Pépites de Mariette proposes you gourmet gifts boxes for your company, and with a fine selection of their best products, of course!
Les pépites de Mariette – 8 to 12 people
» ALSO READ – In-person or remote team building: investigation on the theme of Arsène Lupin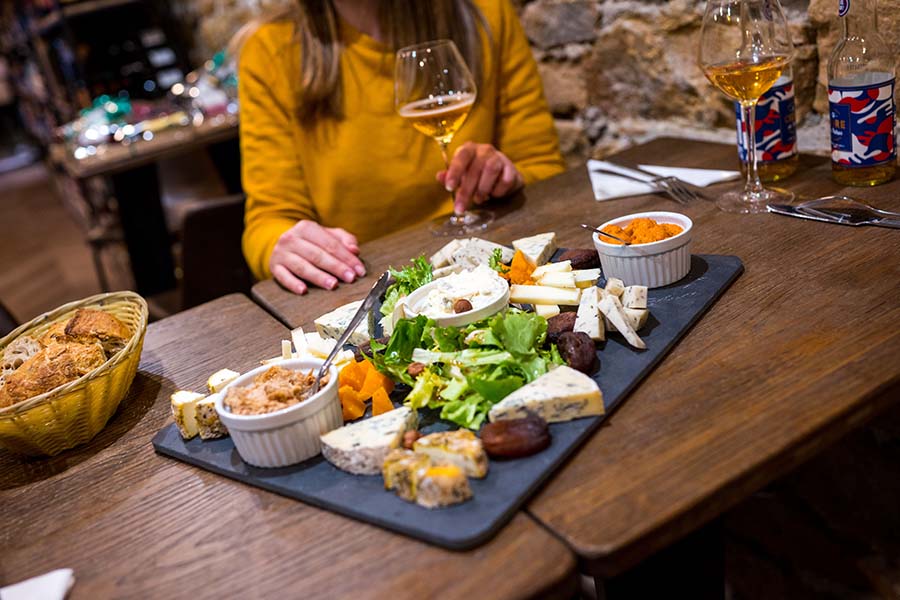 Lyon a way you've never seen it before, with an unique scavenger hunt
Discover or rediscover the most beautiful neighbourhoods of Lyon by taking part in one of these most federative team building activities in Lyon. Divided into several teams, you will leave for a quest full of clues in order to achieve your scavenger hunt in the heart of the Old Lyon and its peninsula. The roadbooks at your disposal will give the participants full autonomy. Only your sense of observation and your team cohesion will provide you all the keys to win this challenge! For a duration of 1h30, you will wander around the most beautiful streets of Lyon during this fun and interactive outdoor team building.
Scavenger hunt in Lyon – 30 to 200 people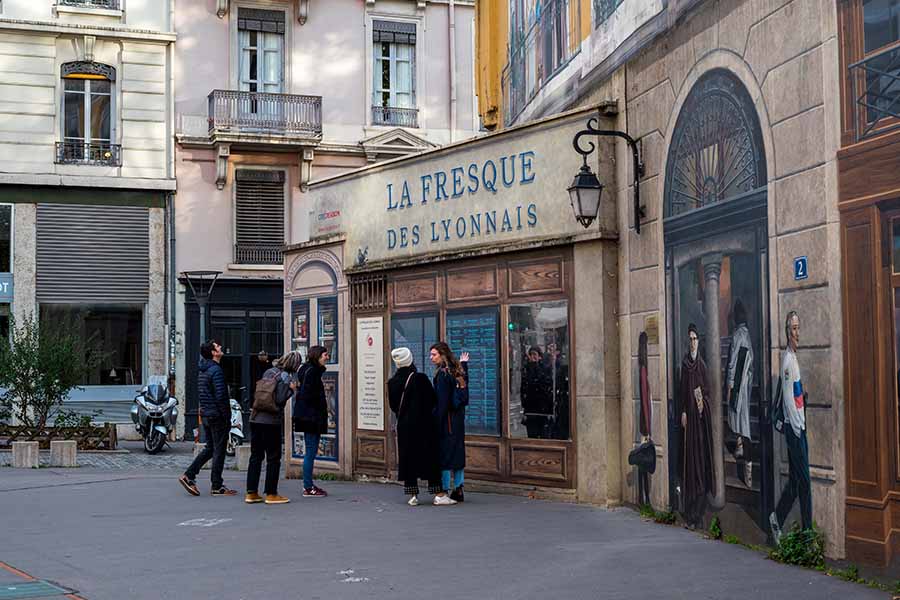 Looking to strengthen the bonds between your teams, to boost their confidence or simply get out of the daily routine? Contact us in order to take part in one of these team building activities in Lyon, or to discover the best team building activities to stimulate creativity at work.
---
Booster2Success creates and organises team building activities.
CONTACT US to organise your next corporate event.