---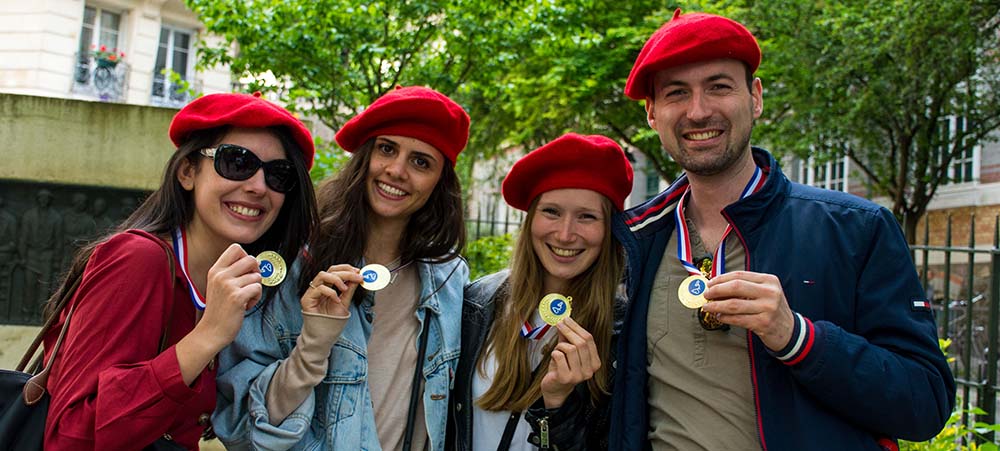 We were recently contacted by the company Sojern, a marketing platform dedicated to the tourism and travel sector. One of the managers wanted to organize a team building activity in English for the European team taking Paris streets as a playground. We came up with our playful team building in Montmartre.
A playful team building in Montmartre, unique and tourist treasure hunt in English
The Sojern company required a rewarding and fun experience for an international team and an immersive team building experience to create a new team cohesion in English. Our playful team building in Montmartre was created to serve their teams and accomplish those goals.
Our playful team building in Montmartre was the perfect English language solution for Sojern – a treasure hunt for adults in the Montmartre district, Paris' beautiful artist community.
Divided into teams, the participants explored the famous hill and haunts with their provided guidebook and clues. Accomplishing several challenges together, they solved challenging puzzles, coded messages, fun facts, inside history, and much more. If they work together, they were rewarded with additional challenges and access to win bonus points.
Our playful team building in Montmartre was a great ice-breaker and team building a great time!
» READ ABOUT – Following Gustave Eiffel for a really fun adult scavenger hunt in the Eiffel Tower district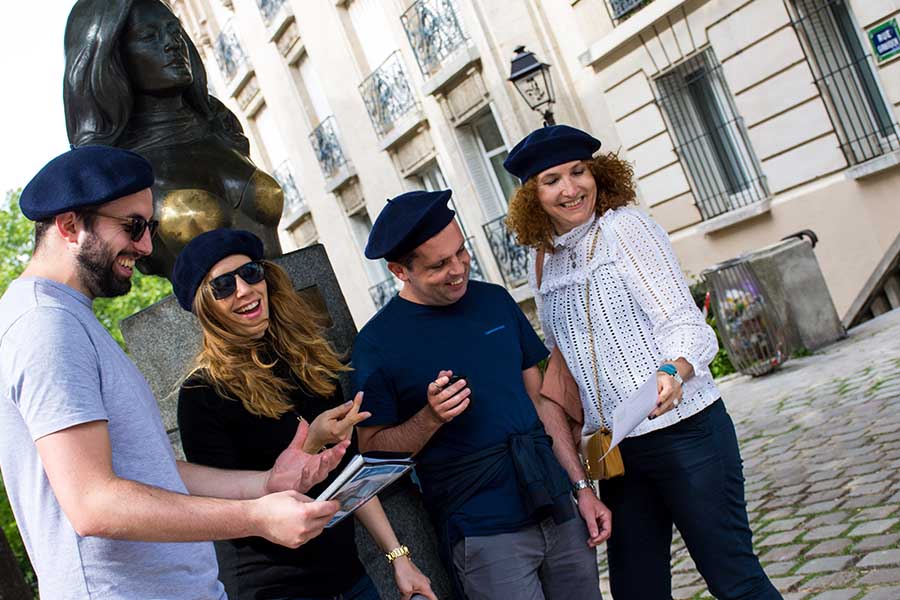 A successful and playful team building in Montmart

re: our satisfied customer
Sojern employees were provided with a beret (as every respectable Frenchy can relate to…) by their manager on their excursion through gorgeous Montmartre. This two-hour activity was a really fun day for the teams and us! The Booster2Success' playful team building in Montmartre built communication pathways for future team successes and team growth.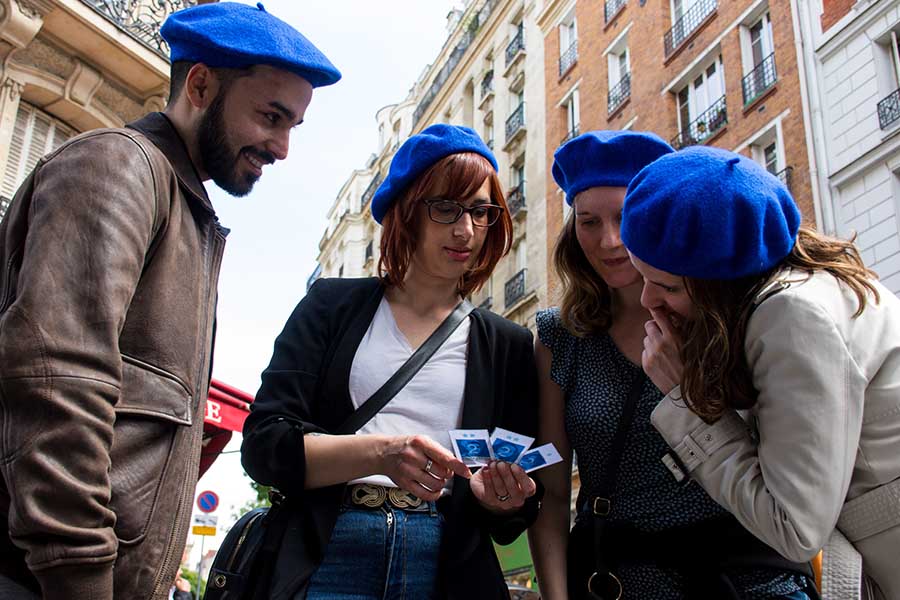 As the manager of Sojern company commented, "Great interaction during the whole activity. The tour was really well imagined, getting you off the beaten track. Playful and interactive. Time flies with a good tempo. Thanks again!"
Voir cette publication sur Instagram
Team building in Paris: our itineraries
Our team building activities are created with your business needs first. Let us create a custom solution to your goals and let us create the perfect English or French language experience in the artistic heart of Paris today!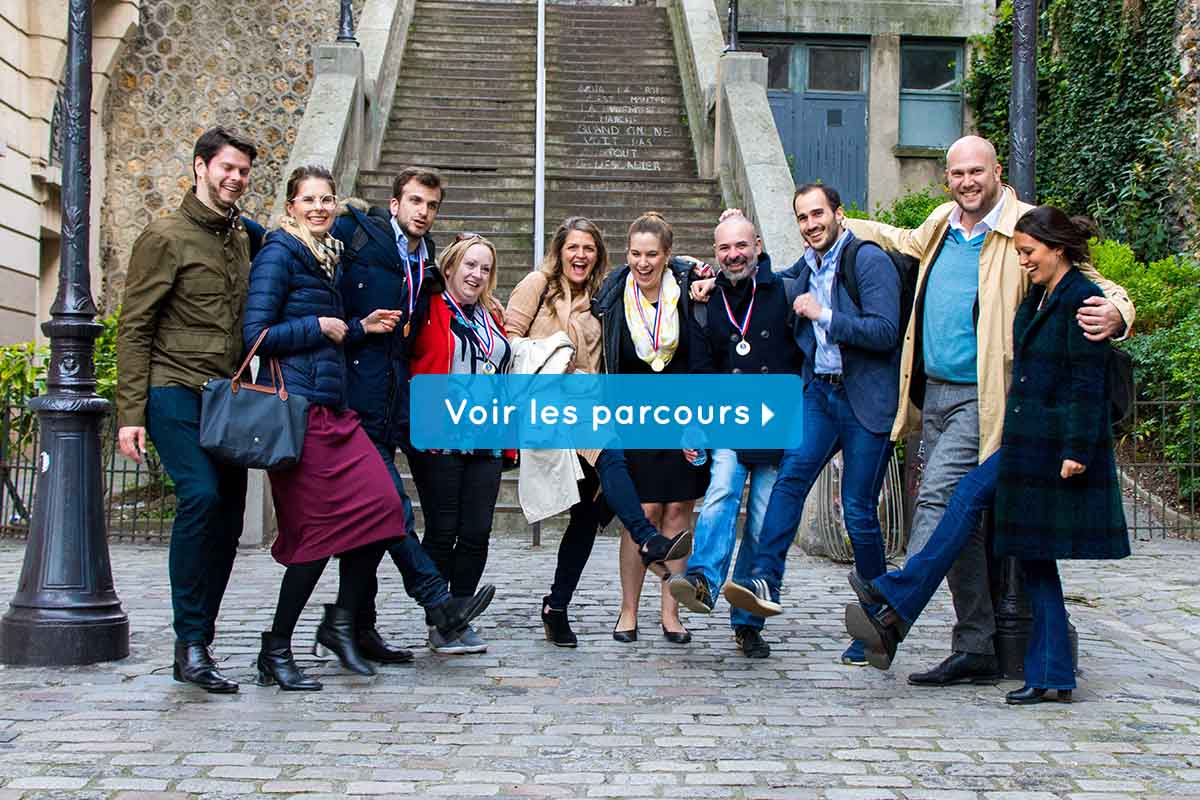 Booster2Success creates custom itineraries to solve your business needs in our favorite Parisian districts, giving insight into local and historical lore and designed for everyone's taste.
Find out what the tourists miss and grow your team today. We specialize in historical main areas as well as hidden gems. Join us at the Eiffel Tower, Arc de Triomphe or the culturally rich district of the Marais. Or follow us into the wonderful Parisian covered passages or canal Saint-Martin district as we build your teams together.
Have a look at all our unique treasure hunt team building in Paris – from 8 to 100 people. It's one of our most popular!
Let Booster2Success create the perfect solution to your team building needs today.
Photo credit: Booster2Success
---
CONTACT US to organize a team building event in Paris.