---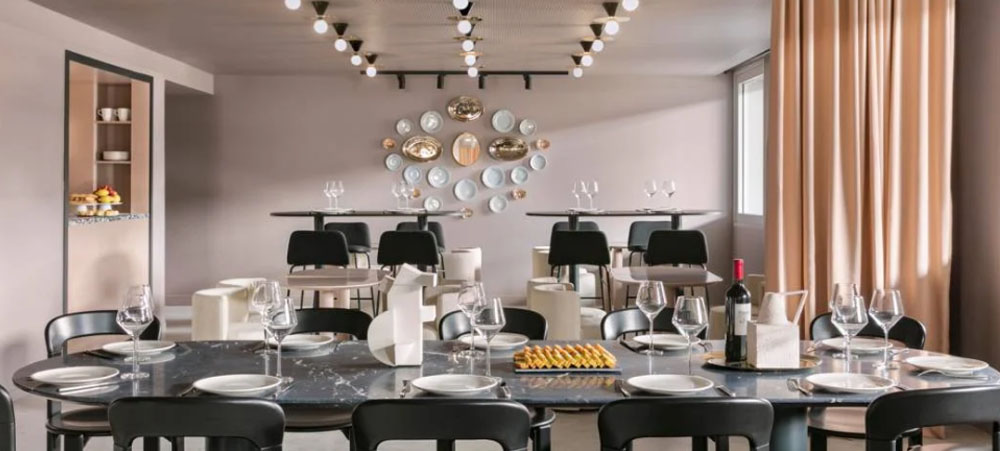 Whether you are looking for a meeting room or you want to lead with a team building event, it can be challenging to find a place matching your exact needs. In your search for the perfect conference hotels in Paris, check out our recommendations that highlight a budgetary range to choose from!
Eastern Paris: OKKO Hotels Paris Gare de l'Est
Two steps from the famous canal Saint-Martin, follow us to discover the OKKO hotel group. Actually, Booster2Success organized a team building event for OKKO's team in the canal Saint-Martin just before the hotel opened last year. Regarding the hotel event facilities, they offer three meeting rooms with trendy interior decor and capacity is from 10 to 50 people. The spaces are often used for seminars, team building, or team breakfast/dinners, but can accommodate more options too. Booster2Success can supply lots of options to choose from!
Okko hotels Paris Gare de l'Est – 4 stars – 30 A Rue d'Alsace 75010 Paris
» READ ABOUT – Original and playful scavenger hunt team building in the canal Saint-Martin district
Conference hotels in Paris close to the Louvre museum: Saint James Albany
After having fun during a visit to the Louvre during a team building adult treasure hunt, consider a pool or a spa opportunity before going back to the meeting room. At Saint James Albany Hotel Spa all of that is on the menu! Welcome to a 17th-century private mansion converted into a hotel with a 15 m long swimming pool, but also 570 sqm of meeting rooms. 6 adjustable reception rooms can accommodate up to 80 people (classroom configuration) to 140 in theatre style. The location is ideal and central if you are looking for conference hotels in Paris. Do not hesitate to contact Booster2Success team to benefit from our Parisian expertise and advice.
Saint James Albany Hotel Spa – 4 stars – 202, rue de Rivoli – 75001 Paris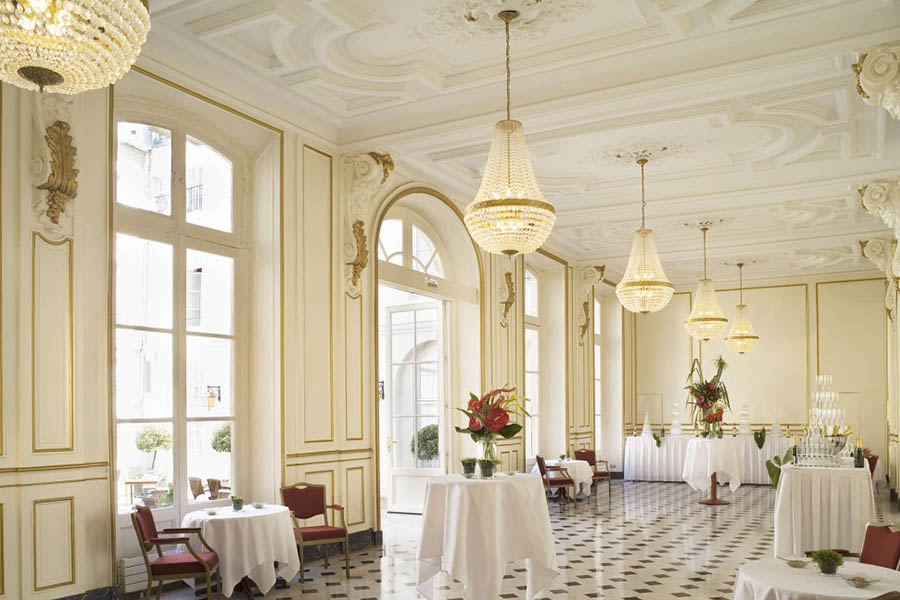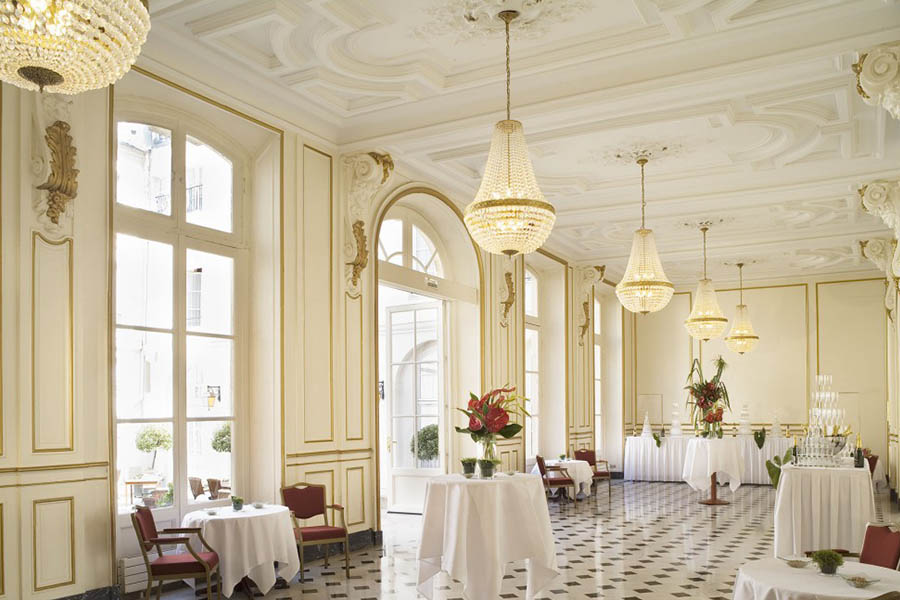 In the west of Paris at the gates of the famous park: the Royal Monceau palace
Have you heard of the very pleasant Parc Monceau, two steps from the Arc de Triomphe? Are you familiar with the iconic hotel, the Royal Monceau? This Parisian palace will keep your eyes entertained with every glance! In addition to the reception lounges offering nearly 150 sqm of modular space, the Royal Monceau has a genuine 99-seat cinema within it! Isn't it the perfect venue for your next seminar, product launch or press conference?
Royal Monceau hotel – 5 stars – 37 avenue Hoche, 75008 Paris
In the North of Paris near Montmartre: the Terrass" Hotel
Continuing with a new hotel for a seminar in Paris, the Terrass Hotel is located in the area of our adult team building treasure hunt in Montmartre. Discover 400 m² of space to host your events. Cocktail, private party, seminar, or team building events: the different spaces will meet all your business needs. Once the working day is over, head to the top floor to enjoy the restaurant and the incredible terrace with a 360° view on Paris!
Le Terrass" Hotel – 4 stars – 12-14 Rue Joseph de Maistre, 75018 Paris
» ALSO READ – Team building in the emblematic district of Notre Dame and Parisian islands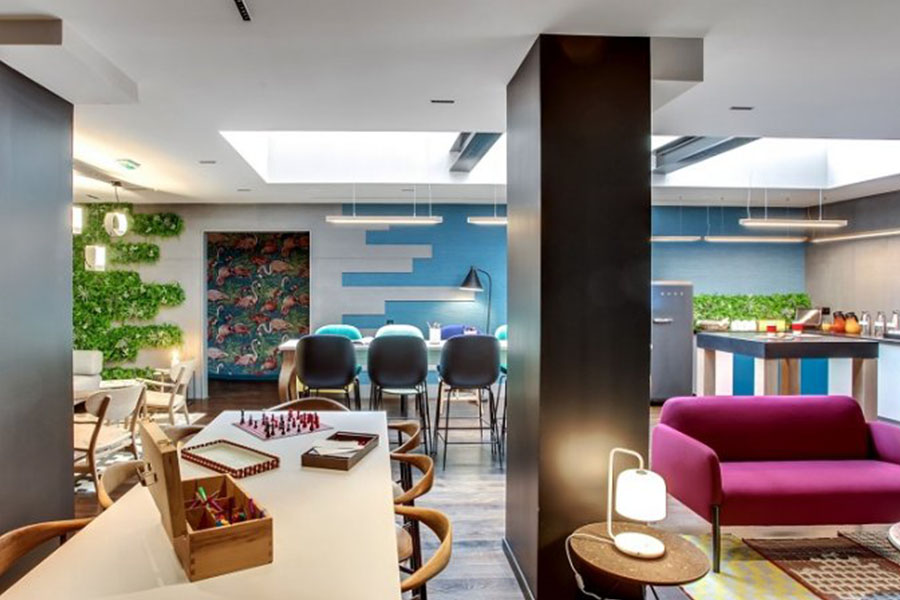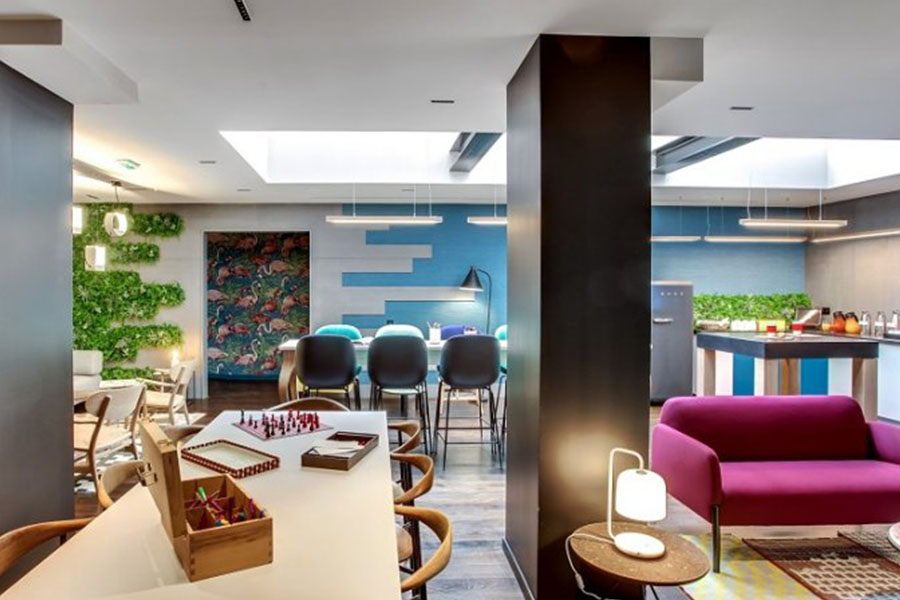 Conference hotels in Paris in the Eiffel tower district: Pullman hotel
The last hotel in our selection is probably the one that can host the largest number of participants, the Pullman Paris Tour Eiffel. As its name suggests, it's located right next to the famous Iron Lady, and thus the Booster2Success adult treasure hunt Eiffel Tower team building. This 4-star hotel has 24 equipped and modular meeting spaces (including a ballroom!). The view on the Eiffel Tower and the Trocadero from the conference and catering rooms on the 10th floor will give a very Parisian touch to your event!
Pullman Paris Tour Eiffel – 4 étoiles – 18 avenue de Suffren, 75007 Paris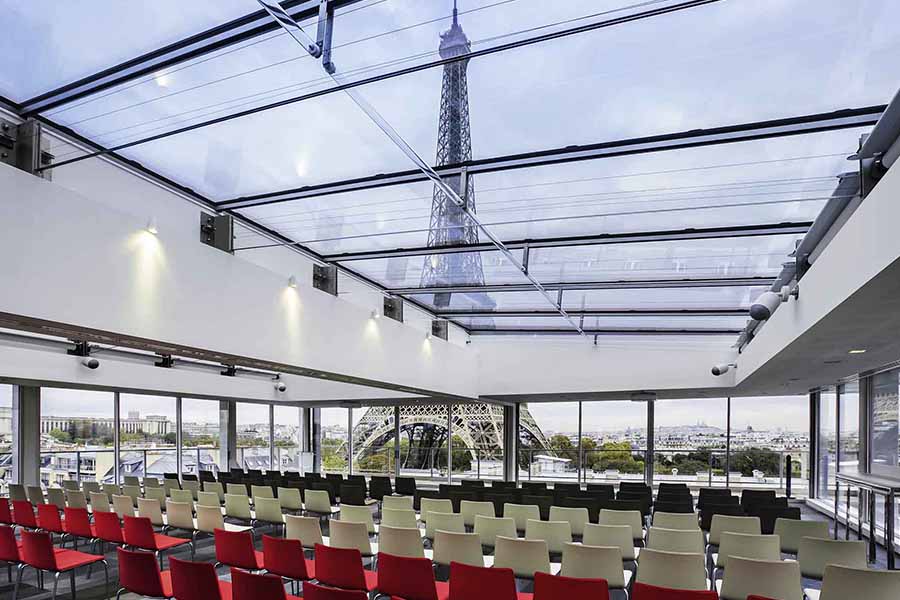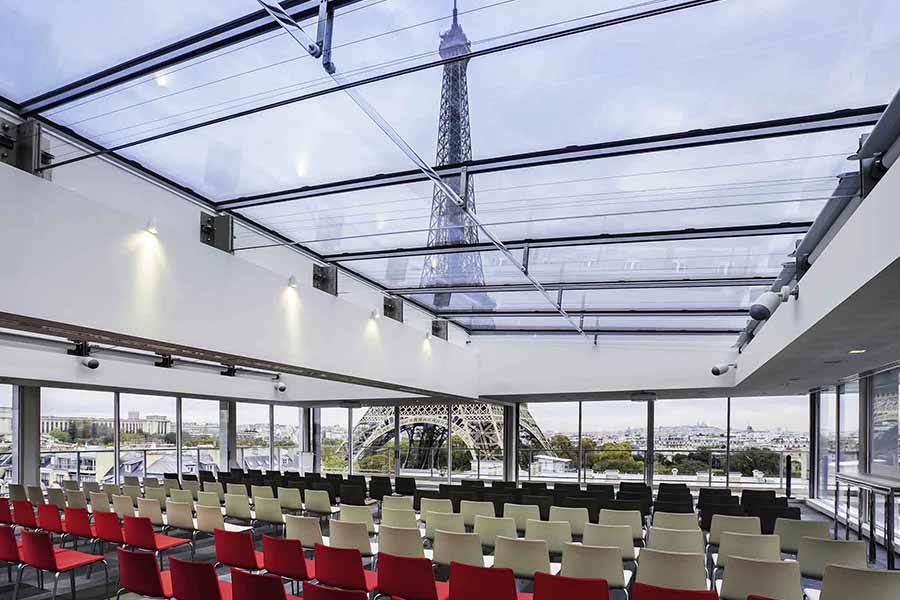 This list is of course not exhaustive, there are many other hotels to organize a seminar, do not hesitate to take a look at our other article on trendy places in Paris. Booster2Success will take care of all the details, let us take care of them for you too.
Cover Photo credit: OKKO hotel Paris Gare de l'Est
---
Booster2Success selects the best venue places near its adult scavenger hunt in Paris..
CONTACT US to organize an event in Paris.