---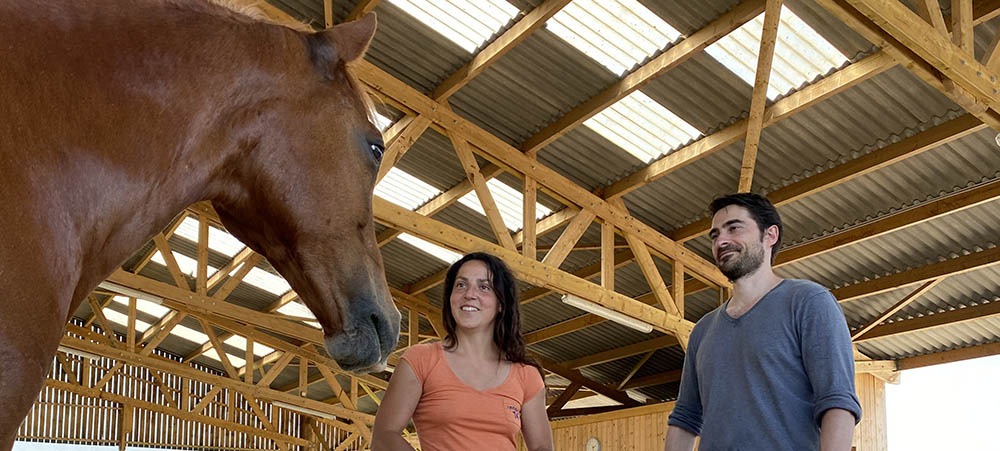 For animal lovers and those who are looking for an original team building idea, Booster2Success invites you to discover a new unique activity: equicoaching. Open your hearts and your minds, you are going to relearn communication with your teams through an emotional mirror: a horse.
A personal development team building event with a horse
This equicoaching event will make you live an unforgettable moment. Booster2Success serves as a horse whisperer, making sure they help you discover the benefits of this unique personal development method. This team building will strengthen your team cohesion thanks to a return to the basics of communication. Ready to discover the strong abilities of your team?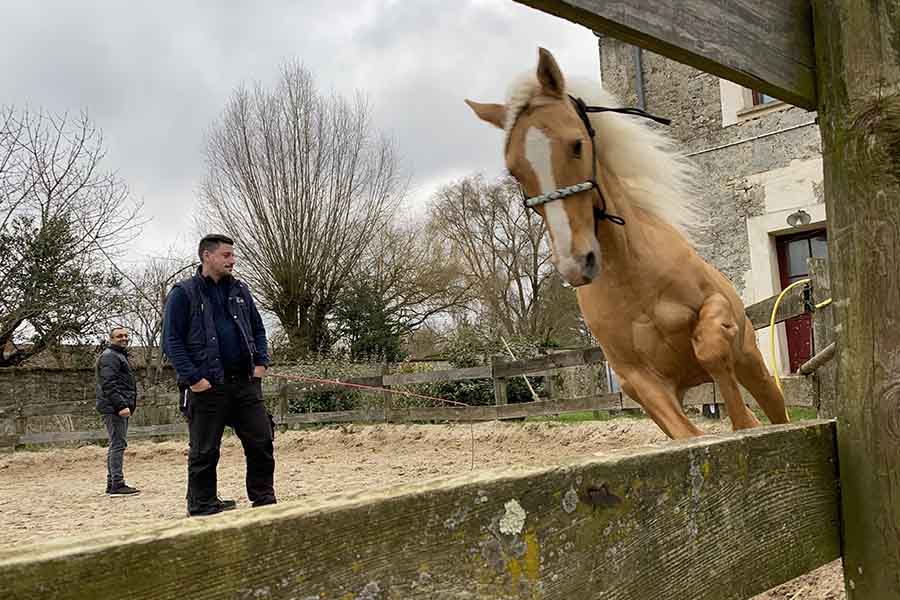 For a moment, in a setting of absolute serenity, you will forget the stress of everyday life. In the middle of a ranch or a forest, you will find yourself and your colleagues alongside the horses. The emotional relationship between a human being and a horse soothes the mind and helps develop many skills. Offer your team this unique and therapeutic source of personal development.
No need to be a rider, this equicoaching team building is practised on foot, alongside the horse. This team building activity simply requires trusting the resources already present in each of your colleagues.
» READ ABOUT – Survival team building: an adventure between colleagues in the middle of nature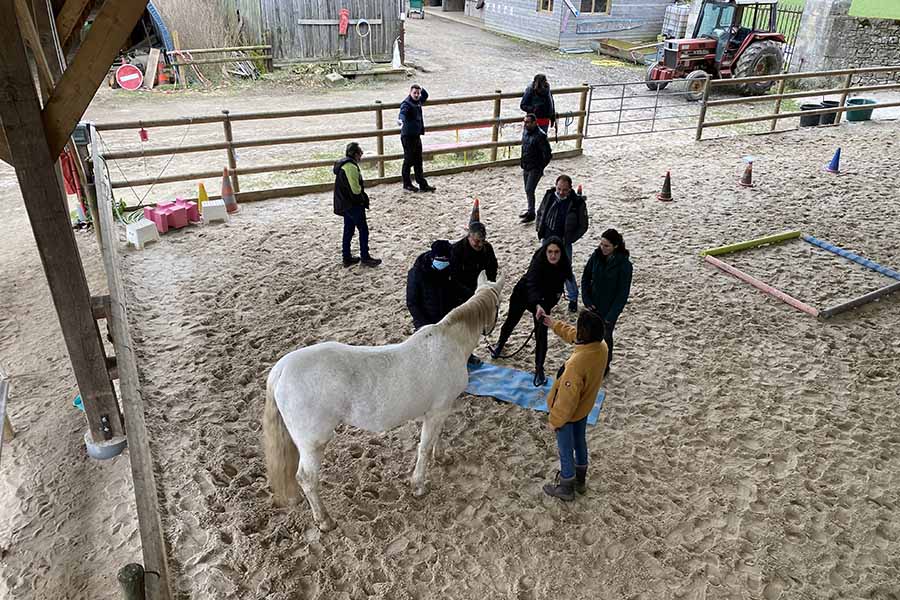 How does an equicoaching team building work?
Our equicoach welcomes you all year round to her land, next to our scavenger hunt in the medieval town of Senlis in a covered area, or in the Bois de Vincennes if you prefer the great outdoors. Accompanied by her 4 horses, she can welcome up to 60 people per coaching session. Lasting from 2 to 3 hours, you can choose to book this activity in the morning or in the afternoon. This equicoaching experience promises a new wind in your team that will come out stronger and more united.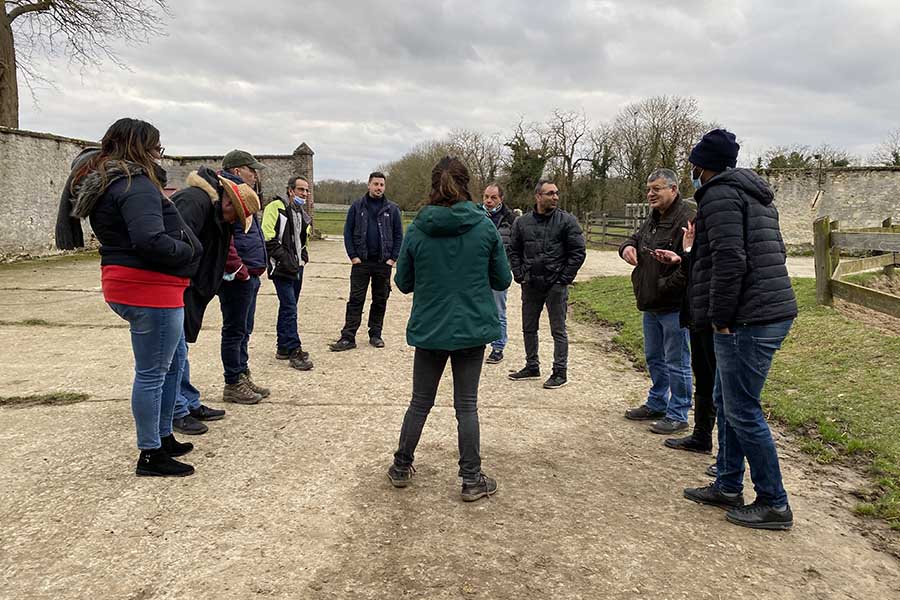 After a few explanations about your maned companions, you will start the activity with some practical exercises. In small groups or individually, the entirety of this equicoaching event will be done on foot. You will accompany the horse on the loose while taking on some challenges. By trying to move the horse with your energy or by setting your limits, you will find the keys to an effective and successful communication through the animal.
Equicoaching allows you to face the reactions of the horse, which show no moral judgement. Their reactions are just: if it does not understand, you must act differently and adapt your way of communicating. This team building allows reinforcement of emotional connections while working on the personal development of each participant. The horse is a mirror, it will allow your team cohesion to progress considerably.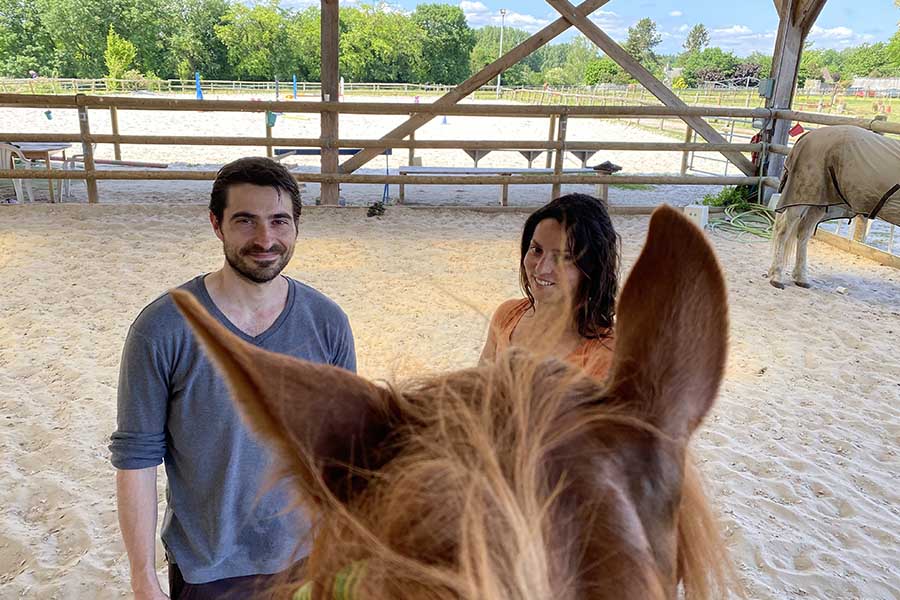 This friendly team building will end with a debriefing of the session in which each person is welcome to share their feelings and emotions. Following this convivial moment, to regain strength, we propose a catering service if you choose to organise your experience in Senlis. These moments will bring your team an inner peace that will go beyond the walls of the office!
Contact us to offer this beautiful equicoaching experience to your colleagues, next to nature and your primary sense, or participate in our environmental team building.
– LOCATION: Senlis (covered space) or Bois de Vincennes (not covered)
– SEASON: All year
– DURATION: Around 2h30
– NUMBER OF PARTICIPANTS: 10 to 60 people
– LANGUAGE: French and English
---
Booster2Success organises team building in Paris and its surrounding areas.
CONTACT US for your next company event