---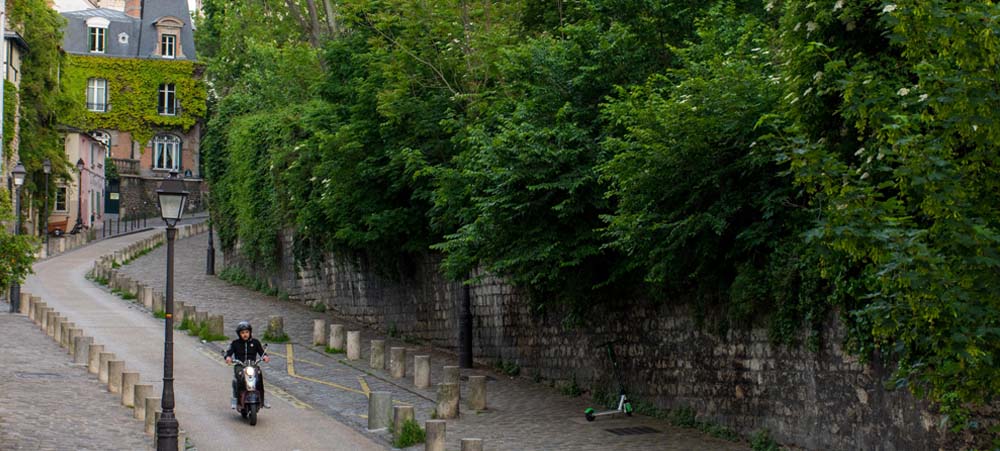 Paris is full of hidden gems, but you still have to know where to look for them. Today, let's climb the famous hill overlooking the capital with 4 ideas for activities to do in a day. So what to do in Montmartre? We'll share some good ideas.
The Museum of Romantic Life: Between Culture and sweetness

The Museum of Romantic Life is being revamped and has reopened recently to our delight. The old house of the Dutch painter Ary Scheffer, located a few steps from Blanche and Pigalle metro stations, welcomes you. You can discover or rediscover the permanent collections of the museum with works from great figures like George Sand or Ernest Renan (french famous writers) with the help of a new virtual device. Temporary exhibitions are also waiting for you.
What to do in Montmartre after your visit? Guests can relax in the museum gardens and the delightful Rose Bakery tea room.
Museum of Romantic Life – 16, rue Chaptal 75009 Paris
» READ ABOUT – Romantic restaurant in Montmartre our selection
What to do in Montmartre: Discover the area with an original treasure hunt in Paris
Do you want to visit a typical Parisian neighborhood while having fun with friends or co-workers?
Booster2Success has got you covered and offers an original treasure hunt in Montmartre. During this tourist rally lasting about 2 hours, go looking for one of the hidden artists of the hill and discover the secrets and stories of the district. It will require attention and teamwork to win the game. You will encounter challenges and puzzles on the way. Don't wait any longer – embark on the adventure!
Team Building treasure hunt in Montmartre – 8 to 60 people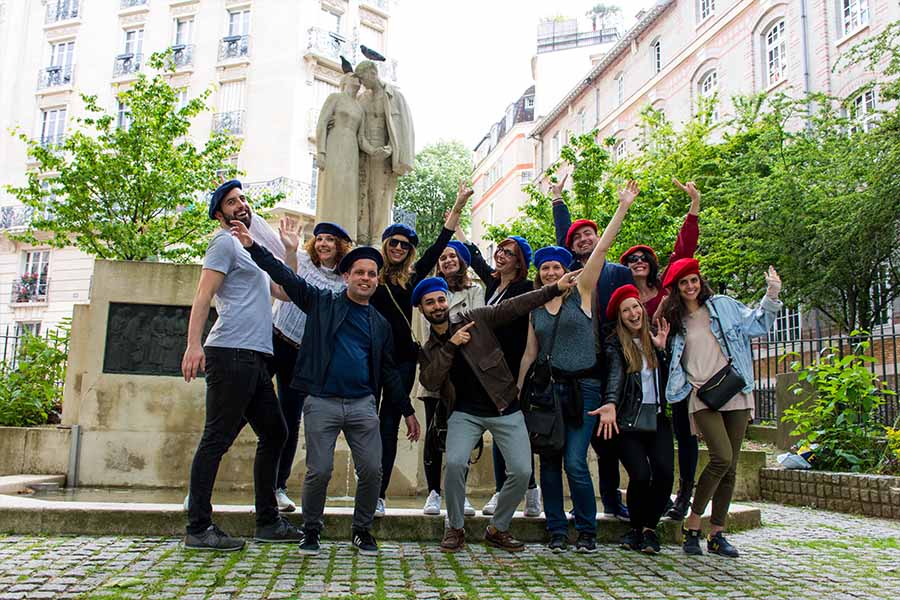 A breath of Italy in Montmartre: Oggi Italian restaurant in Paris
Exploring makes you hungry. Do not panic, you will not starve! We found you a little haven of peace with Italian accents. Go to the famous rue Lepic, where Van Gogh and his brother Theo took up residence. Oggi restaurant awaits you, where sweetness and friendliness are on the menu. From Gnocchi alla sorrentina to Scalopina parmigianna, all products are homemade and of course very good. Go for it and bon appétit !
Oggi restaurant – 63, rue Lepic 75018 Paris
Voir cette publication sur Instagram
What to do in Montmartre: Having a drink on the terrace and enjoying the view
The end of the day is approaching, you are exhausted and you still wonder, what to do in Montmartre? We'll take you to a cocktail party on the 7th floor of the Terrass Hotel and you will not be disappointed. The view of the rooftops of Paris is just magical. From the rooftop, live in the moment and admire the panorama while sipping a homemade cocktail in a relaxed atmosphere. You deserve it!
Terrass Hotel – 12 – 14, rue Joseph de Maistre – 75018 Paris
Voir cette publication sur Instagram
Photo credit: Booster2Success
---
Booster2Success is always looking for the best activities to share with its community. We organize our own team Building treasure hunt in Paris for any groups from 8 to 100 people.
CONTACT US to organize a corporate event in Paris or either in France.