---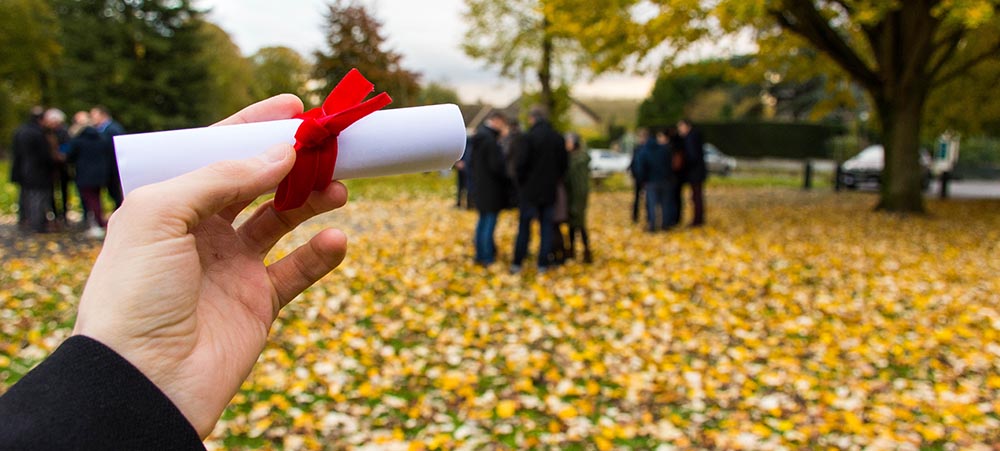 Has your company made team reorganization changes and your team needs a morale boost? Time to improve that group harmony, by organizing a team building day and improve team cohesion. Our selection of indoor and outdoor team building programs will get you started building stronger bonds for your coworkers!
Cultural and playful scavenger hunt in the Marais for 15 people and more
Start with a two-hour walking exploration of Paris' arguably best district with Booster2Success! Our popular scavenger hunt team building tour will let you discover the district in an original way while building your team. After a short briefing by our hosts, the players are divided into teams and will start to conquer the colorful Marais. During the tour different challenges and riddles await you in order to discover the district in a playful and cultural way. Participants will have to be observant, logical, and even improvise a dance conducted by your host! We are teasing you, but we won't tell you more…
Team building in the Marais – from 8 to 50 people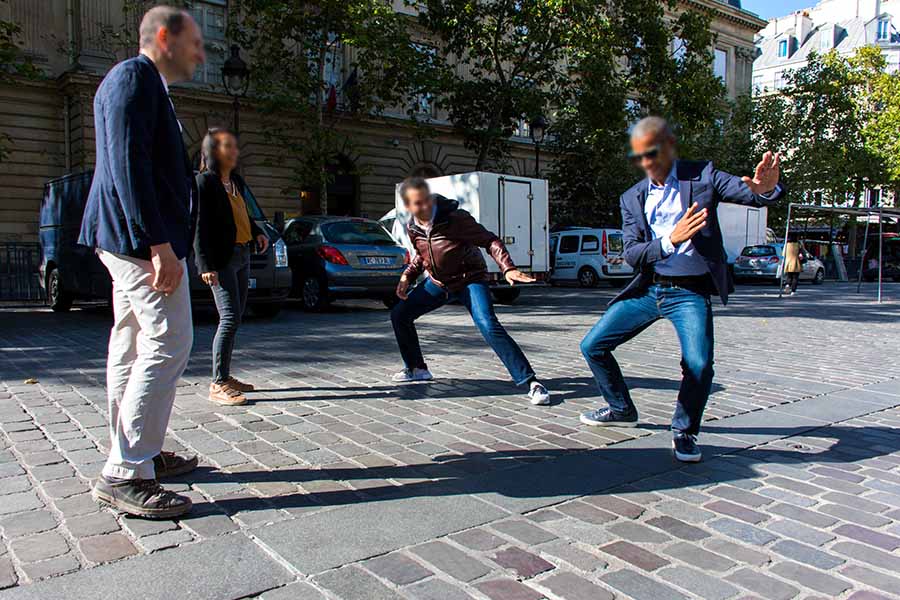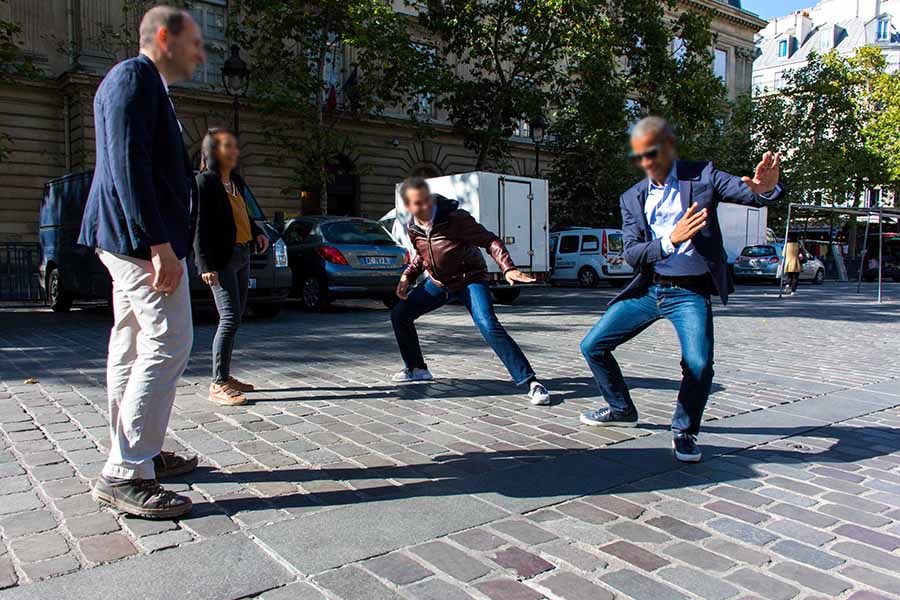 Get on board at Orsay train station, explore the museum and improve team cohesion

Orsay museum is nestled in a former train station and is full of artistic treasure that you will admire during a team-building event from 8 to 60 people. During this original tour, the collections of infamous artworks comprising of Van Gogh, Manet, Courbet, Gauguin, and many more. If you want to explore deeper the museum, don't worry, you will also encounter unique and unknown works! You will learn while having fun during this scavenger hunt while we improve team cohesion. Indeed, numerous challenges await with ice-breaking, creative and observational puzzles ahead. We promise you a lot of fun!
READ ABOUT – Cohesion team building at Orsay museum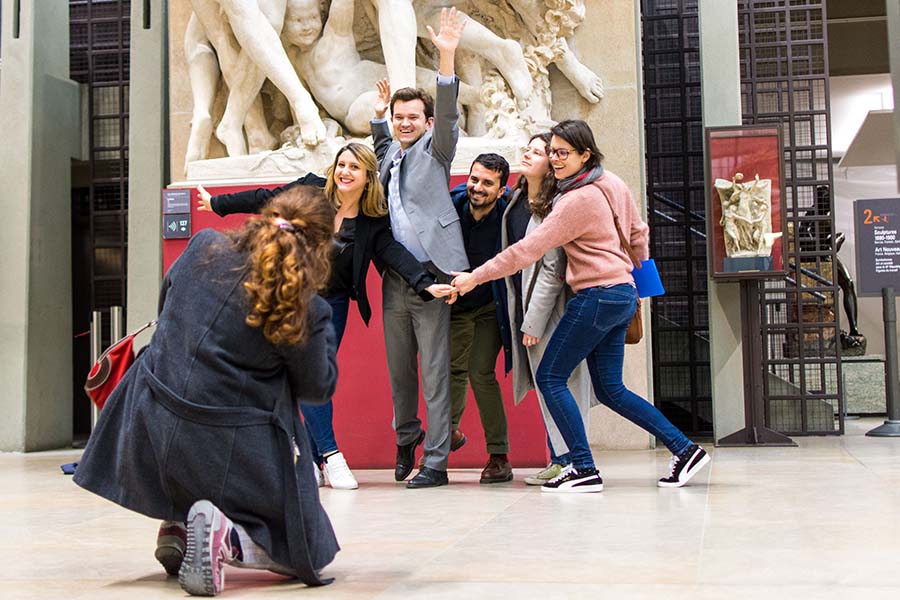 Discover the Montmartre hill with the artists that used to live there
This Montmartre treasure hunt will be a successful team building, for sure! Divided into teams to explore the district, your tour will take you to the final challenge: find the mystery artist that used to live there. A lot of riddles and challenges are spread along the tour like bread crumbs showing the unmissable places of Montmartre while you improve team cohesion. Moreover, our hosts will be standing at different spots to guide you with additional challenges. They already await you for your next playful team building in Paris!
Treasure hunt in Montmartre – team building up to 60 people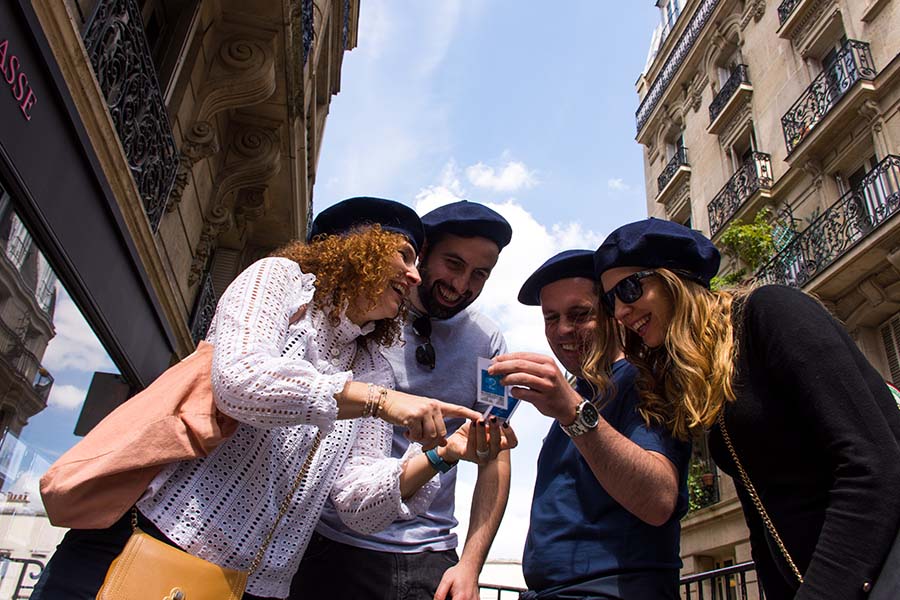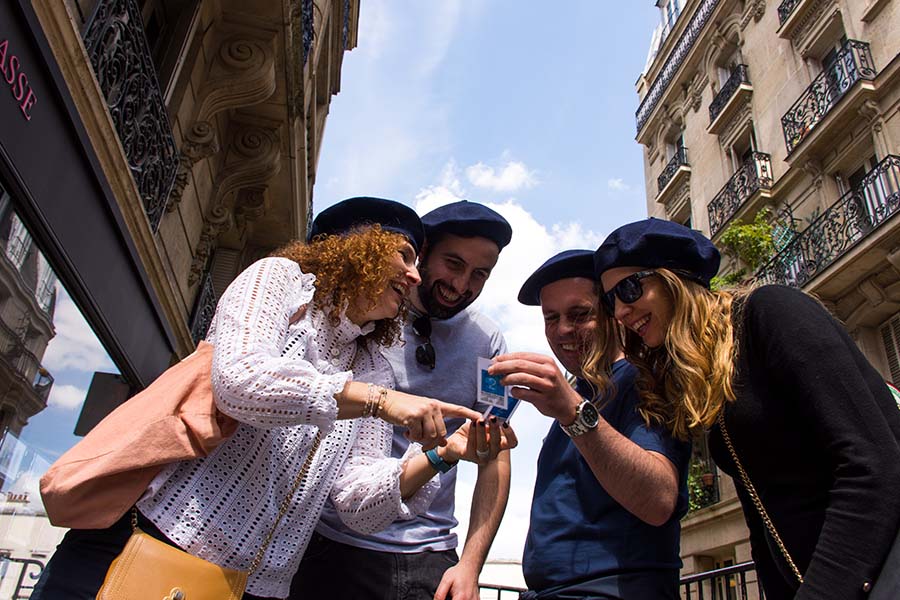 Get along the canal Saint-Martin in every aspect without getting your feet wet!
The canal Saint-Martin district is really in vogue but often unknown from the tourists and even from some Parisians. You can visit the area to have a drink, go shopping or even try a new restaurant. Booster2Success organizes team building in that original district close to the famous Republique square, in order to explore the neighborhood in a unique way, and finish with a nice and trendy restaurant. If you want to improve team cohesion meanwhile having fun, you won't find a better activity!
Canal Saint-Martin scavenger hunt team building – from 8 to 60 people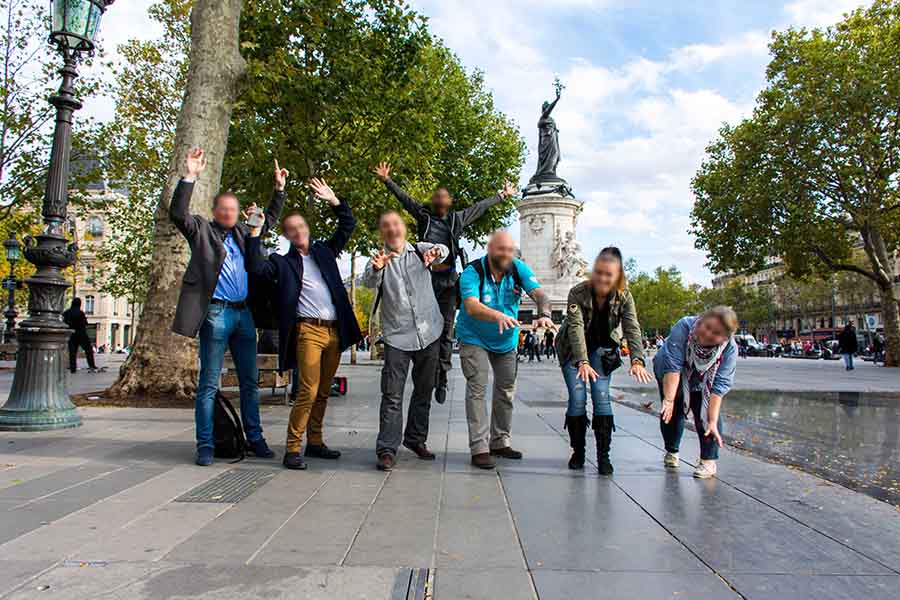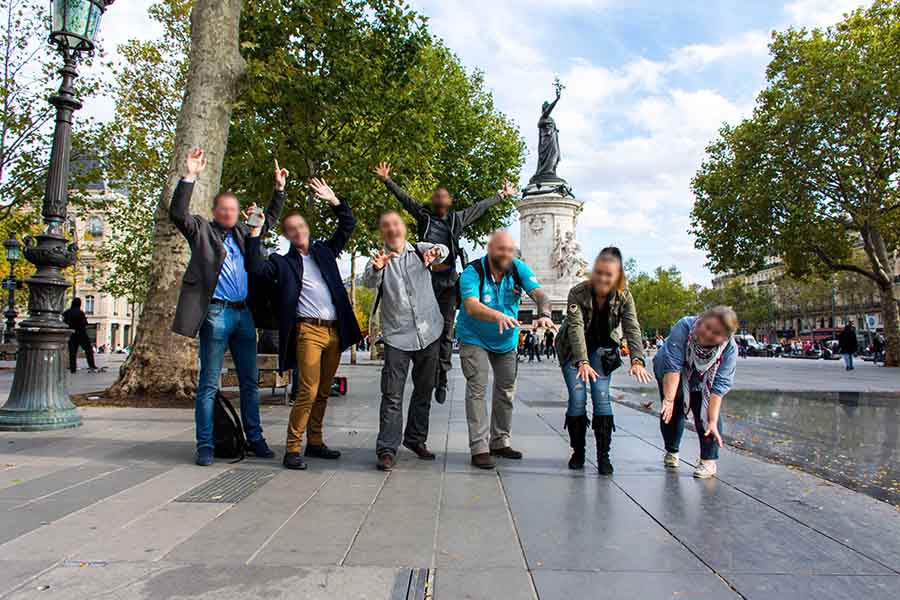 Team building for 15 people (or more) suitable for every season
No matter winter or summertime, spring or autumn, this treasure hunt in the covered passages district will be full of surprises. While exploring the famous Parisian covered passages constructed in the 19th century you shall achieve various challenges in order to work on your team cohesion. Our tourist hosts from Booster2Success will spice up your event and give you additional challenges at various places of the tour. On your marks, set, and go with Booster!
Covered passages team-building treasure hunt – from 8 to 60 people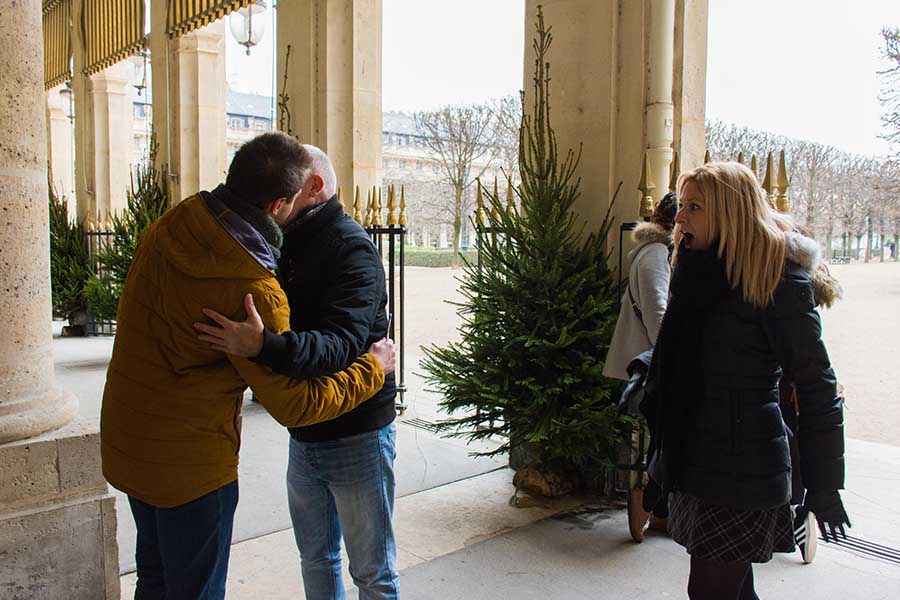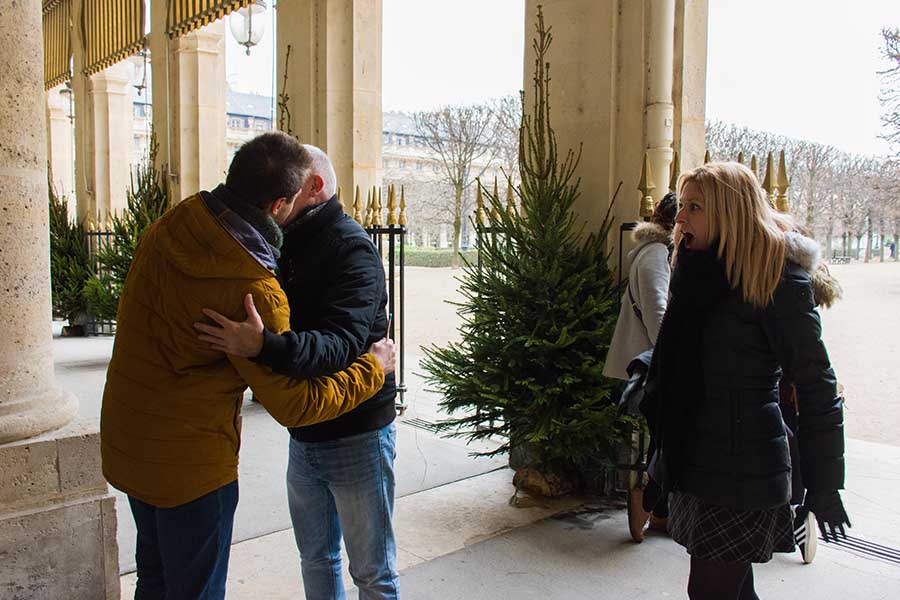 Photo credit: Booster2Success
---
Booster2Success welcomes your team in different districts of Paris during a 2 hours team building session.
CONTACT US if you want to organize an event in Paris.