---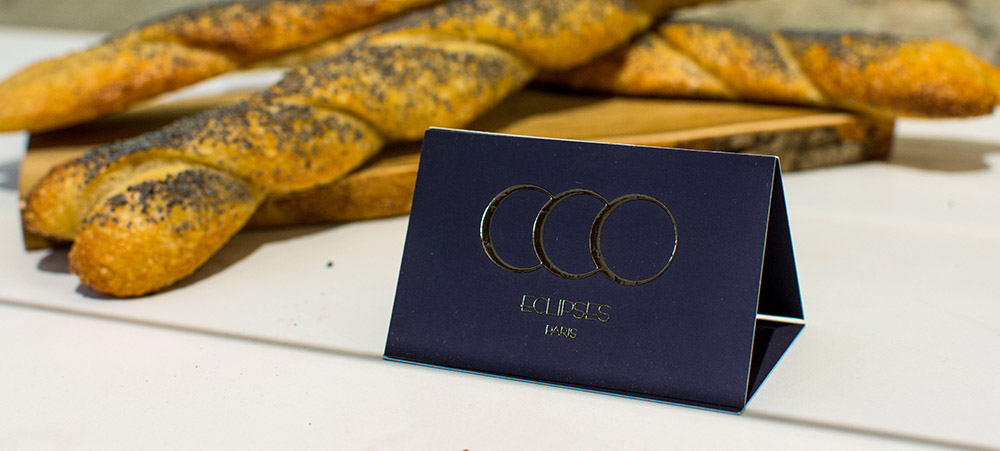 The famous chef Cyril Choisne recently opened a new restaurant in the heart of the 7th district. This gourmet restaurant in Paris, Eclipses, is a true delight. Let's shed light on this great restaurant and successful concept!
A chef, a team and an innovative concept!

The Eclipses restaurant opened in early 2019 on the Parisian left bank, in the really chic 7th district. Cyril Choisne, owner and chef (used to work for Apicius, Plaza Athénée or former chef with Ducasse), opened with his right-hand man Nicolas Casal (formerly of Guy Savoy) this new concept restaurant in the heart of Paris.
The main idea is ambitious: combine culinary, pastry and bakery skills in order to create a gourmet restaurant in Paris that serves its own bread and homemade patisseries (pastries in French) unlike any other restaurant- The Eclipses concept was born! It's a restaurant where you will be able to have delicious meals but also buy your baguettes to take them away!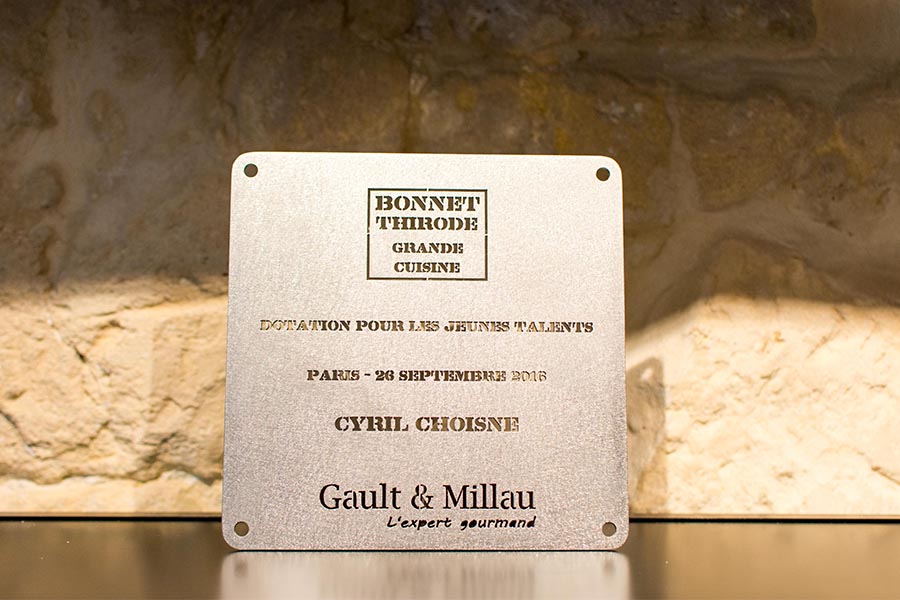 Gourmet restaurant in Paris in a stylish district

Chef Cyril Choisne selected the 7th district of Paris to establish his concept restaurant, two steps from the Seine River and the famous Orsay museum. Welcome to a colorfully muted space, in elegant decor and soothing atmosphere. The restaurant has around 20 place settings on the ground floor and in the basement, and more than 15 people can have dinner or a drink in a charming wine cellar… with more than 1900 bottles!
The freshest bakery creations from the chef are on display at the entrance of the restaurant. Conveniently, it's recommended you buy some pastries home with you. All connoisseurs of great food from the district and elsewhere will find their passion!
» READ ABOUT – Close by from the restaurant: an artistic team building in Orsay museum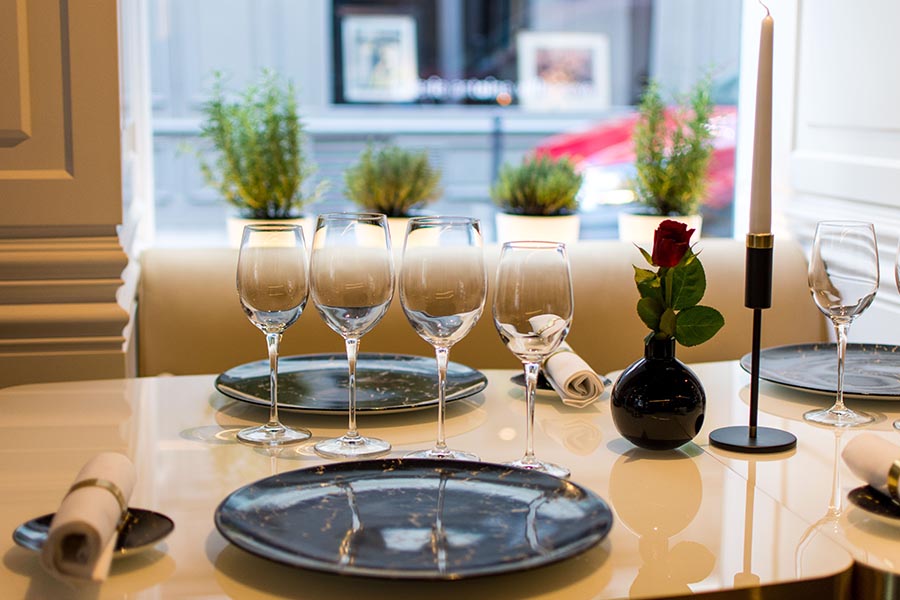 Elegant service and sophisticated cuisine at Eclipses restaurant
The menu is intriguing, created off each season selections and the chef's inspiration. During lunchtime, a dedicated menu is available and for dinner, the choice is à la carte or with 5 to 7 courses menus.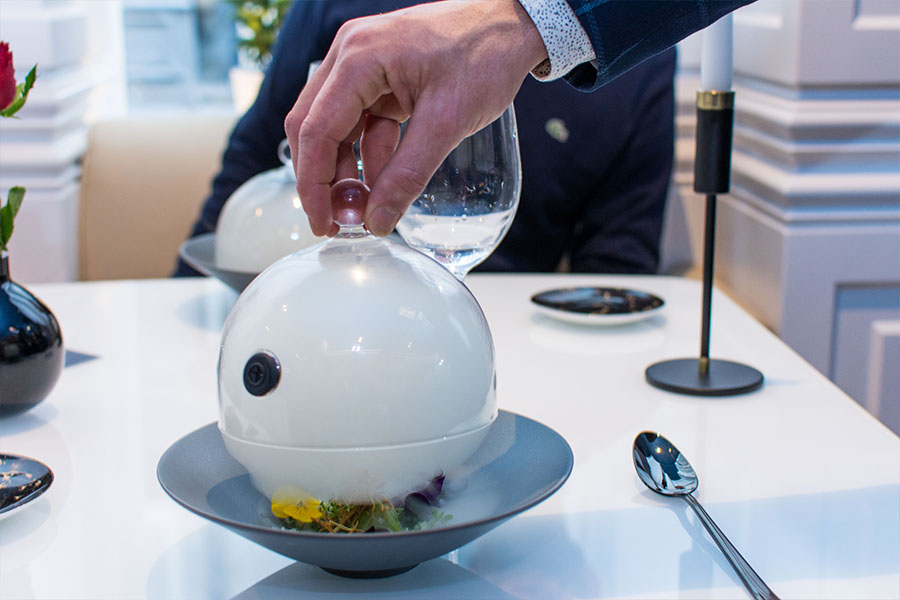 Start your meal with the pink radish, celery and lamb's lettuce served under a smokescreen bell cover. You can also enjoy a classical dish: foie gras stuffed with truffles.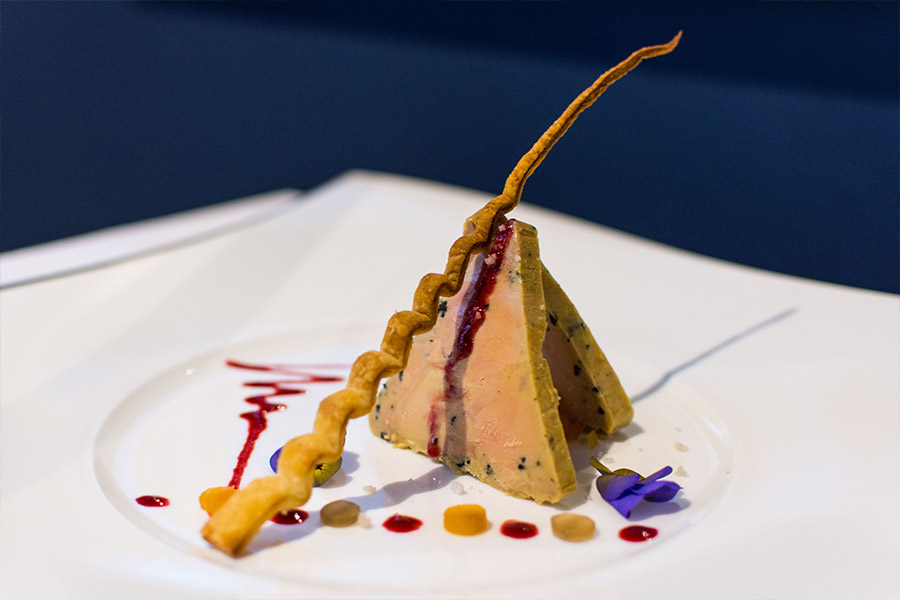 Follow your gourmet tour with a sea bass served with fresh leek or the royal pigeon with a side of carrots and turnips. The service, under the guidance of Nicolas Casal and his team, is millimetric with a pinch of conviviality in order to make the culinary experience even more pleasant.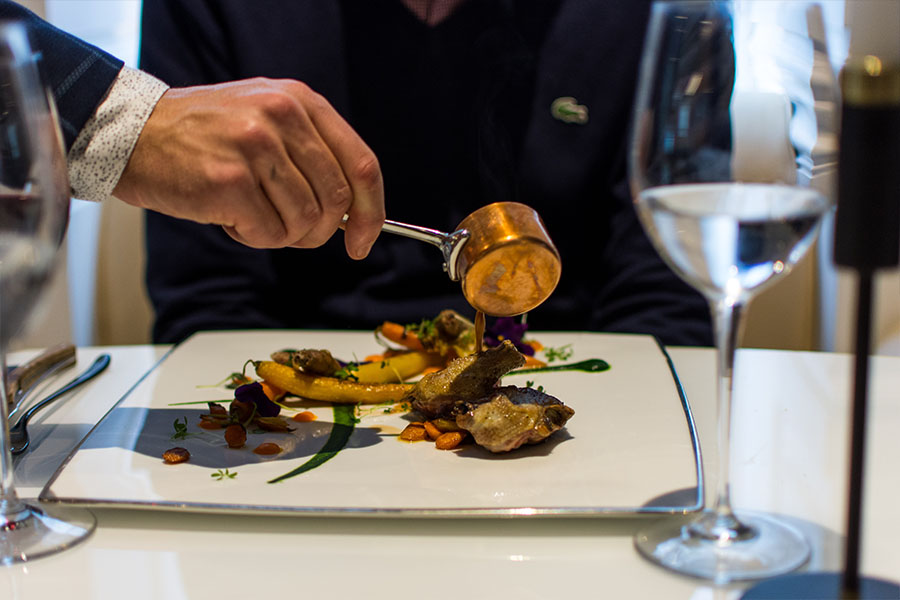 Other dishes, that we could not (yet!) savor, drew our attention such as the lobster from Brittany or smoked suckling pig… yum!
Before your experience at Eclipses' ends, don't forget to end your meal with a sweet! Opt for the Ardennes region apples prepared inside thin leaves or the double chocolate dessert! Both are fantastic!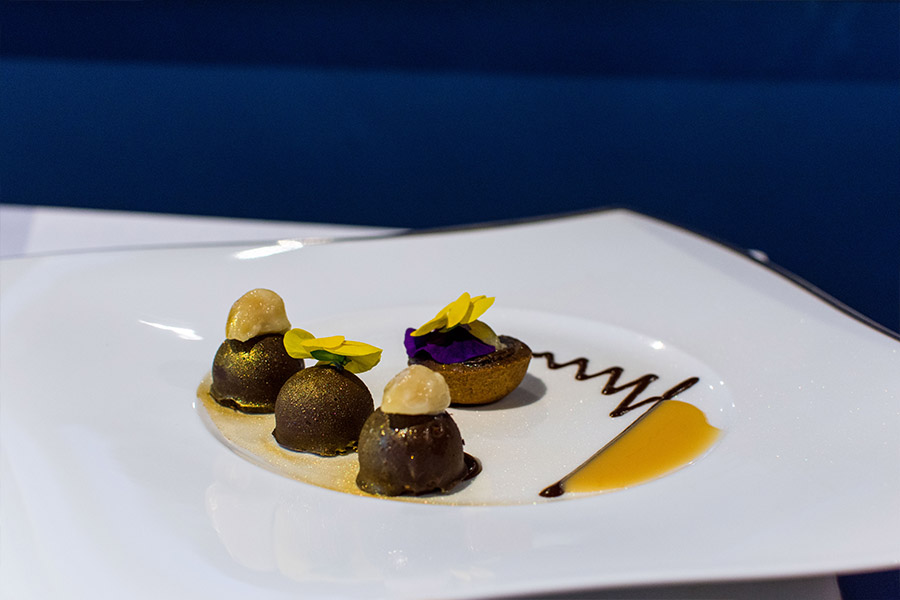 Chef Cyril Choisne's restaurant concept, service, and delicious cuisine definitely seduced us, as he will you. The remaining question is: when will he get the first Michelin star?! You're going to want to go before you can't get a reservation!
Restaurant Éclipses – 27/29 rue de Beaune, 75007 Paris
Photos credit: Booster2Success
---
Booster2Success selects the best restaurants near its scavenger hunt team building in Paris.
CONTACT US to organize an event in Paris.