---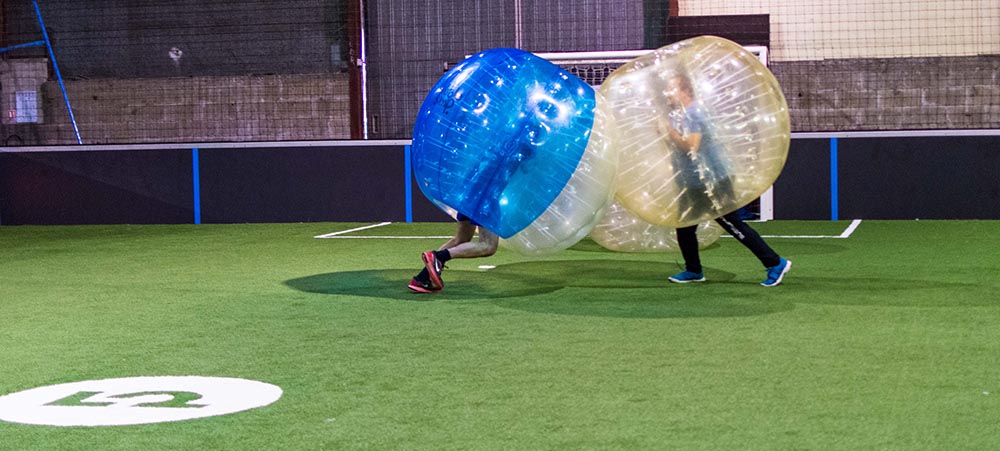 Have you ever dreamed of feeling the excitement of an Olympic athletes team in the middle of a competition? Take part in these team building olympics and enjoy a thrilling experience with your teams around fun sporting events and unique challenges. Get your sportswear ready, Booster2Success has its most beautiful opening ceremony in store for you!
Kick off a federating sports team building
Boost your teams' energy level by taking part in these team building olympics, and escape that cerebral routine of yours with sports challenges that will stimulate your boundless creativity! The many activities of this indoor team building will give each participant the opportunity to develop their full potential and enhance their self-confidence. So do not leave your collaborators on the bench when you could give them the gold medal for team building games indoor!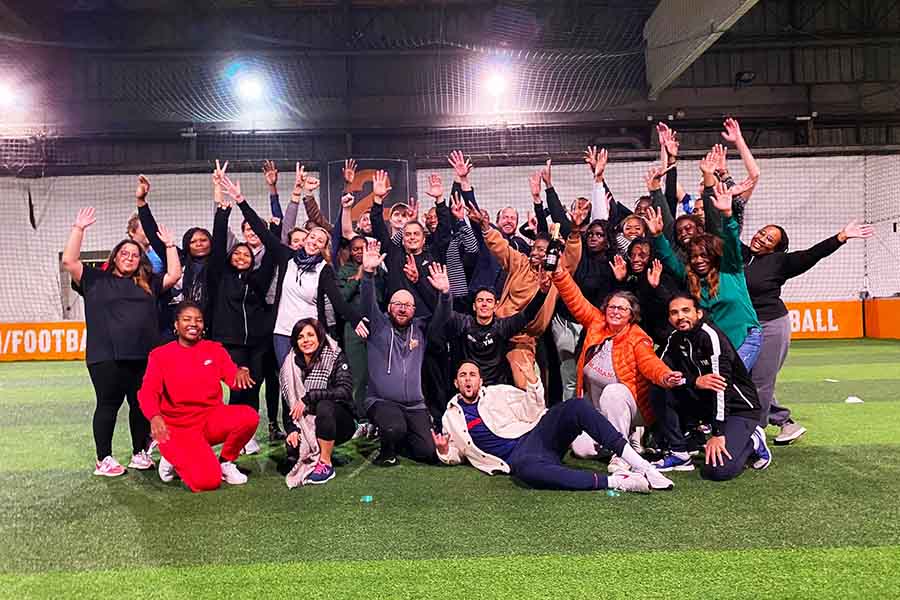 This olympic course will reveal the hidden talents of each participant, so be prepared to meet the numerous challenges awaiting you! As a united team, your cohesion, strategy and good humour will all be put to the test so that you can make it to the podium! But to win the gold medal, Booster2Success will pass on its communication to you, to be used limitlessly…
» TO DISCOVER – Around the world in 80 minutes, a fun team building on your premises or at your seminar location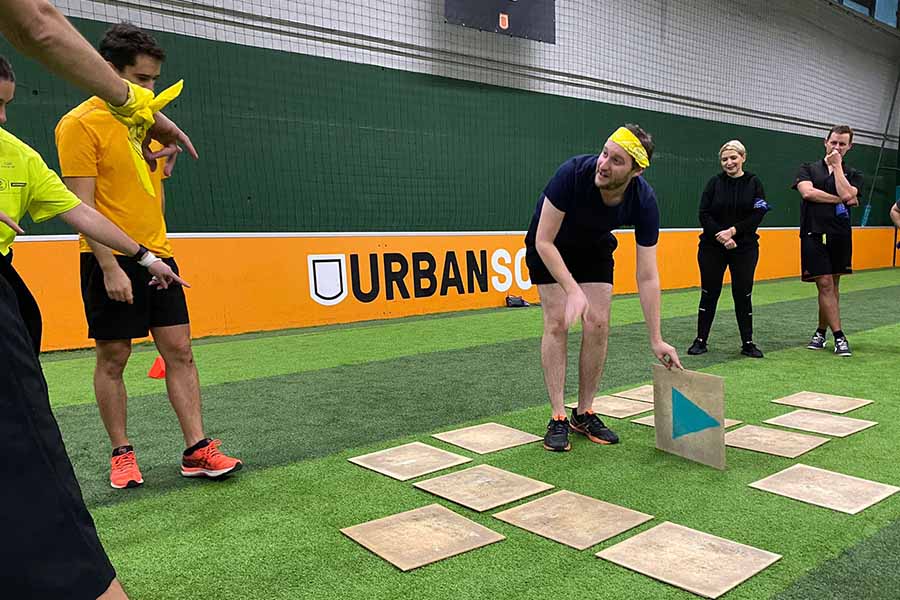 Booster2Success gives you the game rules and practical details of these team building olympics
Available all year round, feel free to organise corporate olympics at all seasons, and be prepared to have your teams enjoy the best sports activities in one of the largest indoor spaces around Paris! With a capacity of 20 to 300 participants, these company olympics are ideal to strengthen your collaborators' team spirit.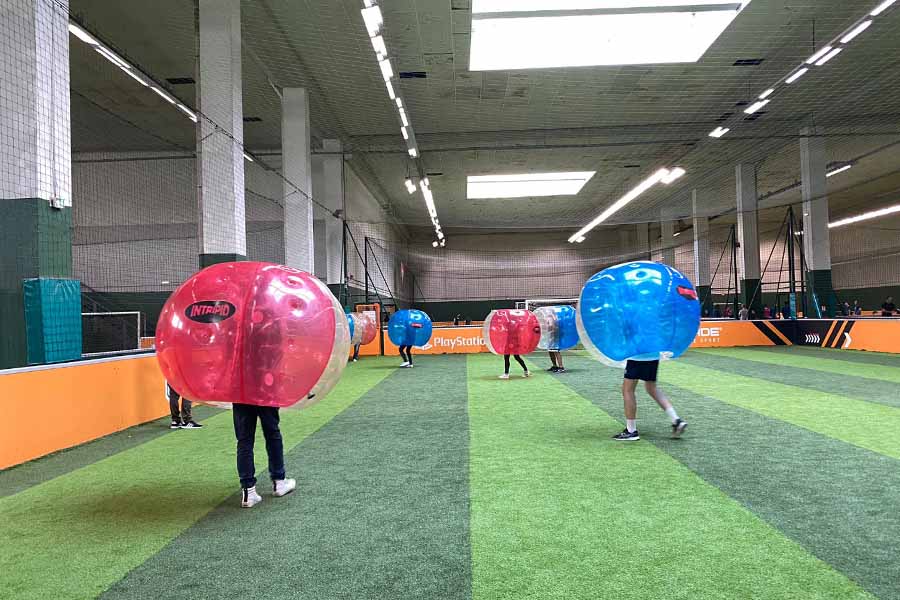 Eager to try archery, bubble football or even take part in an obstacle course? These team building olympics await you in the Paris region, where you can enjoy a range of fun and unique activities! Lasting from 2h to 2h30, referees will be here to accompany you and lead your team building games indoor. Each team will compete in a variety of challenges and will get the chance to enjoy all the various sports activities. And to turn this moment into unforgettable memories, you can even adapt your mood to the several styles proposed! You will be provided with costumes and coloured scarves for each team.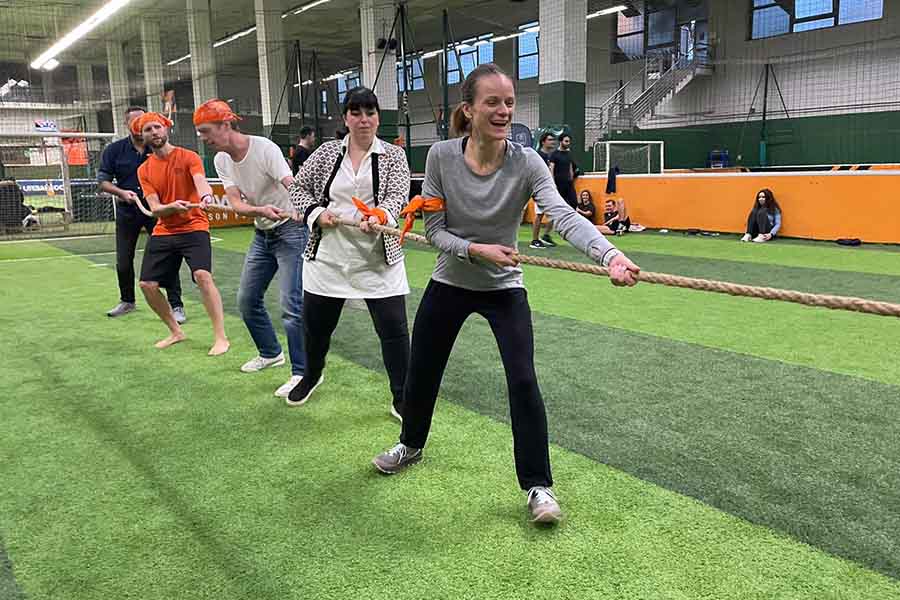 To make this sporting adventure memorable for all your teams, bonus challenges and even a gift for the winning ones await you! You will also be able to take advantage of various catering options like breakfast, gourmet breaks, afterwork cocktails… as well as additional options such as a photographer/videographer or a Polaroid lending.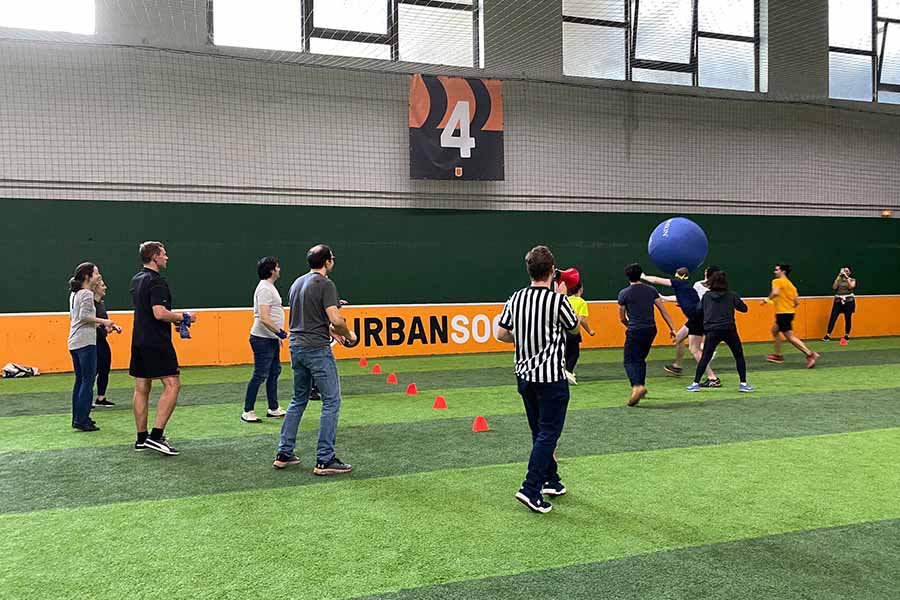 Ignite the flame with your collaborators by taking part in these team building olympics! This feel-good activity will strengthen team cohesion, make you create unforgettable memories and indubitably boost everyone's self-confidence!
So, are you ready to challenge yourself with this sports team building, or to discover its outdoor version? Contact us!
– LOCATION: Paris region (La Défense, Puteaux, Aubervilliers, Asnières, Meudon, Evry, Marne la Vallée, Guyancourt, Ivry etc.)
– SEASON: all year round
– DURATION: between 2h00 and 2h30
– NUMBER OF PARTICIPANTS: 20 to 300 people
– LANGUAGE: French and English
---
Booster2Success organises team building activities for companies.
CONTACT US to organise your next corporate event.