---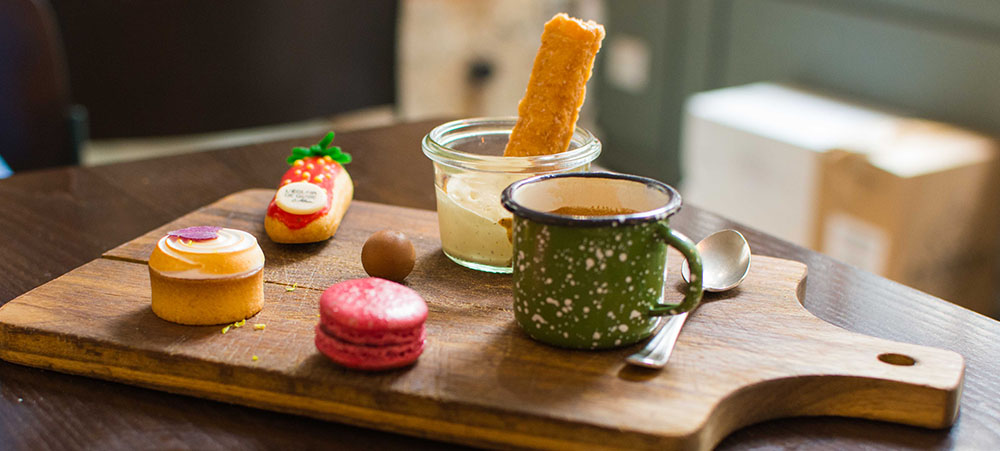 Nestled in the heart of the second arrondissement of Paris, the creative chef Christophe Adam has lawfully "put in deposit" the recipes of a good restaurant in Paris Louvre Palais-Royal: The Dépôt Légal (Legal Deposit). With a walk through the neighborhood, let's discover this lively place between salty and sweet.
Restaurant in Paris Louvre Palais-Royal: Le Dépôt Légal, gastronomic creativity

To start with a bit of history, it is in this building belonging to the INHA (National Institute of Art History) that the books were routed through so that the "legal deposit" could be assessed on them before being transferred to the BNF (National Library of France).
The name was destined for this restaurant in Paris Louvre Palais-Royal. Christophe Adam (who worked for the Parisian Palace Crillon and luxury caterer Fauchon) wished to make the Dépôt Légal a lively place where one can find simple and efficient recipes with fresh products.
At Le Dépôt Légal restaurant, the chef expresses his creativity with both salty and sweet recipes. Everything is made from quality seasonal products and the motto of the place, "made with love", is not one you will soon forget.
The atmosphere of the space is warm and contemporary, with an imposing open kitchen counter made of marble welcoming you. The space, very bright thanks to the large windows, contributes to the friendliness of the place.
» READ ABOUT – Team Building activity in the Louvre Palais-Royal district
Le Dépôt Légal: Between sweet and salty

After a stroll in the Jardin du Palais Royal, which just steps away, maybe a little hungry. Let's dive into the menu – the green detox salad with spinach sprouts, peas julienne, avocado, edamame, kiwi, fresh mint and wasabi seeds will delight vegetarians. For fish lovers, we go for the bar ceviche or the big black salmon with natural charcoal bread.
For meat lovers, quesadillas with good ground beef will tempt you.
For dessert, try a piece from the L'Eclair de Génie collection (made by Christophe Adam) or the famous lemon pie. Enjoy!
On Sunday, a brunch is available at this restaurant in Paris Louvre Palais Royal. Finally, for all types of events, Le Dépôt Légal can be rented out.
Le Dépôt Légal – 6 rue des Petits Champs – 75002 Paris
Open Monday to Sunday
Photo credit: Booster2Success
---
Booster2Success is looking for the best addresses of restaurants near its team building treasure hunt in Paris.

CONTACT US to benefit from our services during an event or a special occasion.