---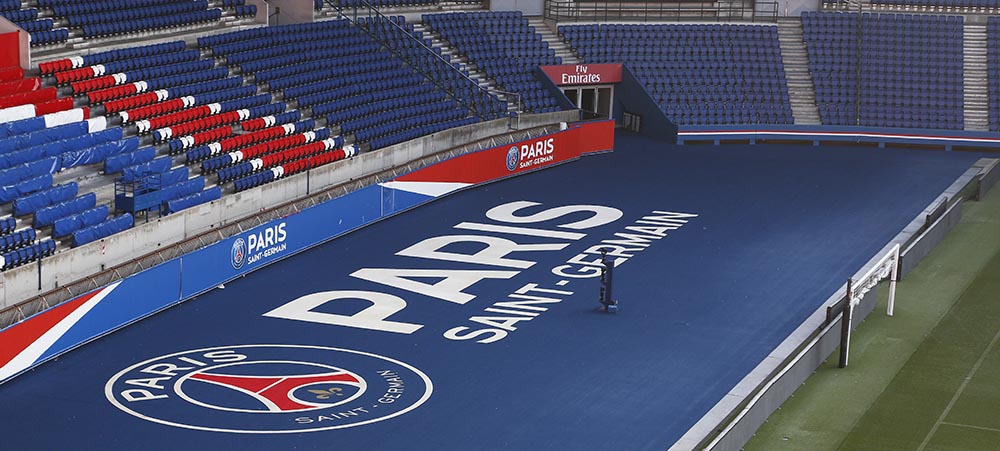 Booster2Success will help your company explore a new and unique activity in Paris. Located in the 16th district of Paris and a monument of Parisian life, discover the Parc des Princes. It is in this beautiful setting that the Paris Saint-Germain football players reunite with their fiery supporters to experience great sporting events together.
A prestigious and atypical setting for an unique activity in Paris
Going to this magical place at the gates of Paris will be very easy for you. By public transport, by car, on foot or by bike, nothing couldn't be easier! Once you enter the stadium doors, a multitude of spaces are available for you and all your projects. More than 20 rooms, from 50 to 1000 m² are available to you to organize events. Large attendance needs in the Parc des Princes? Opt for your seminar in an atypical and comfortable space with the Parc des Princes auditorium (which normally hosts the club's press conferences).
Numerous lounges will therefore be able to welcome your employees for a privileged moment. Do you want to make a great impression? Discover the stadium bar located at the top of the sports arena with a relentless view of the pitch.
» READ ABOUT – Immersive treasure hunt in another prestigious location in Paris: the Louvre museum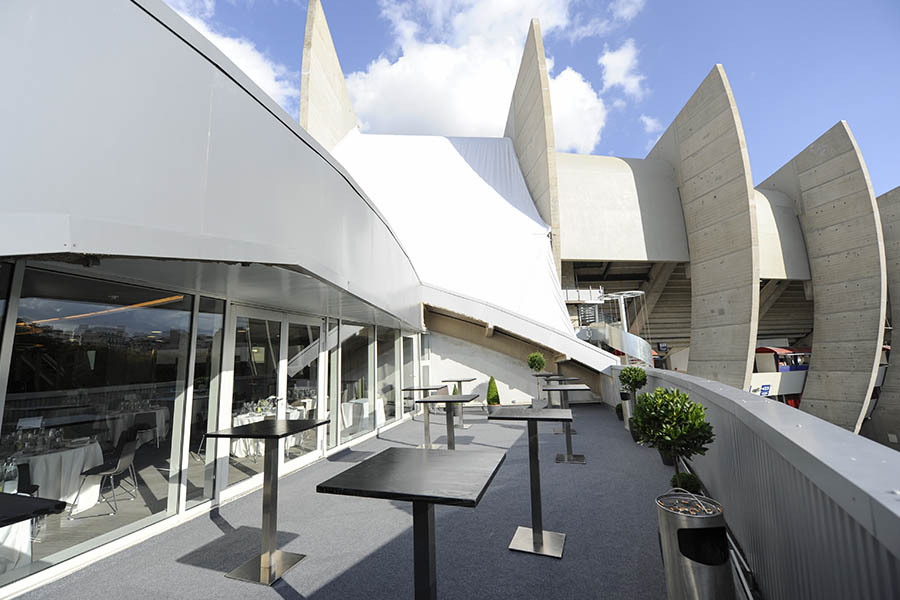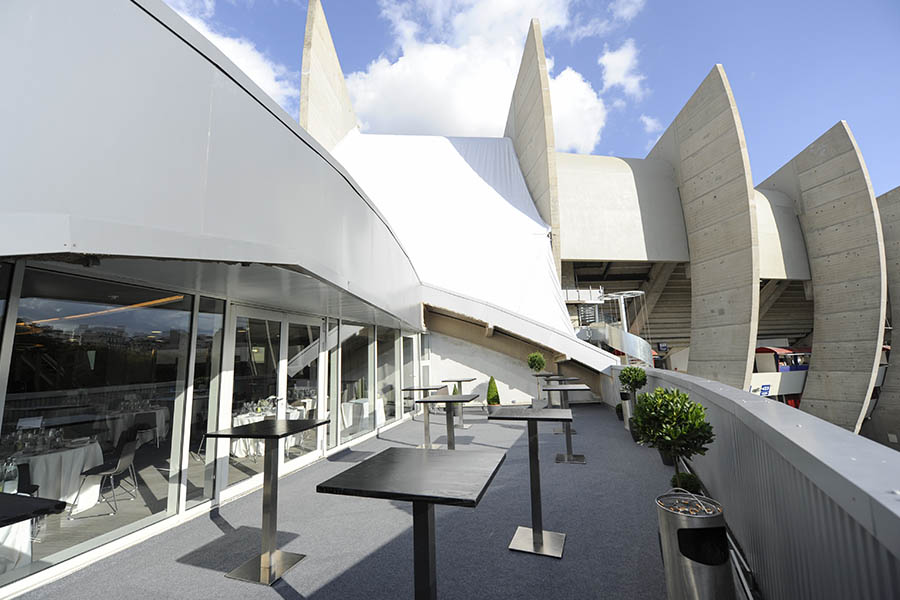 An unforgettable lunch or dinner followed by a tour of the premises
The Parc des Princes team welcomes you for a lunch or a gastronomic dinner. Take advantage of exceptional services for your event. Starters, main courses, and desserts await you with menus that change with the seasons. You will delight your employees all year round in spaces that adapt to your needs.
After the meal, get as close as possible to the pitch for an unique activity in Paris with a backstage tour of the stadium. From the lobby of the famous tribune in the name of the mythical president Francis Borelli, through the players' corridor and the champions' dressing room, you will visit every nook and cranny of the stadium. As if you were about to replace Mbappé or Neymar, take a seat on the players' bench for a mythical photo. Thrills guaranteed!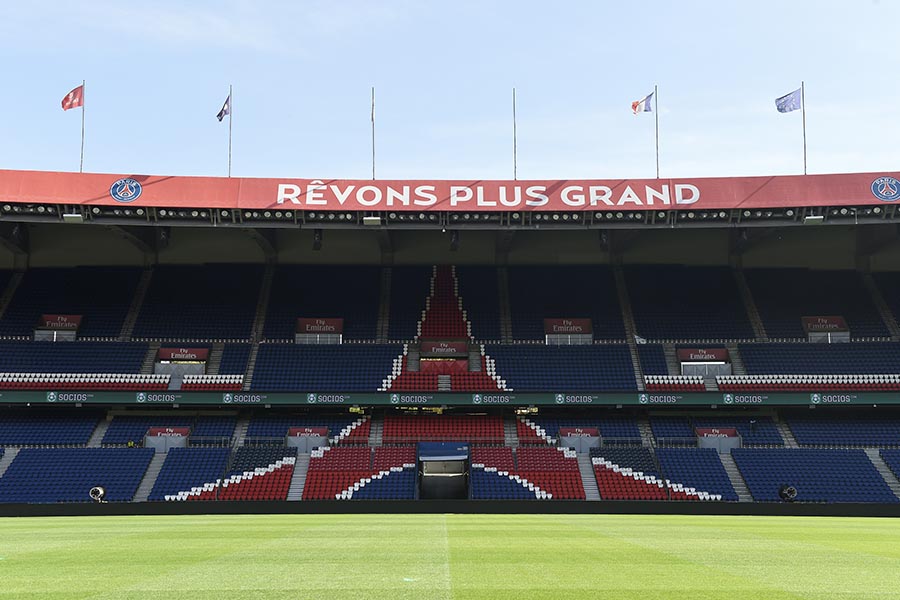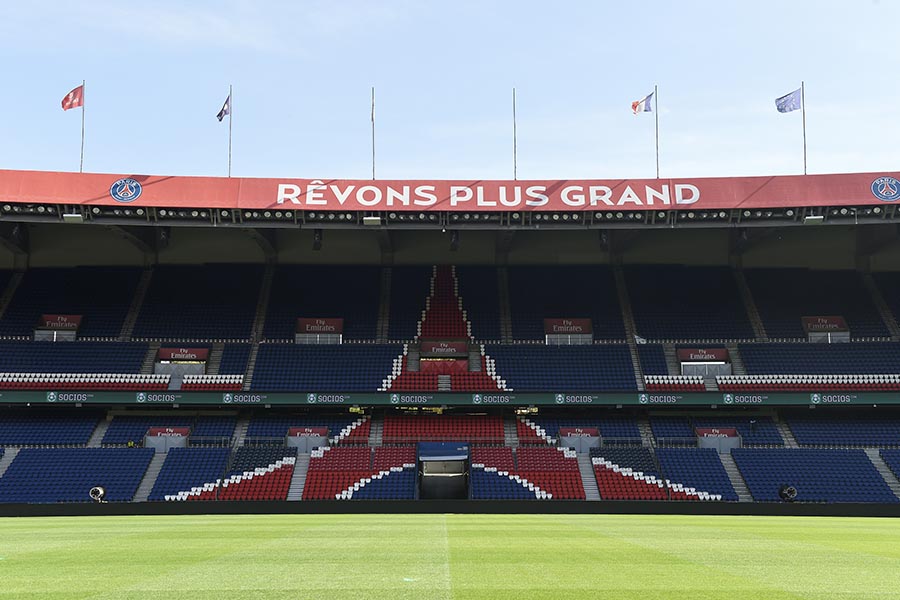 Numerous complementary activities await you in the Parc des Princes
Are you a fan of the famous coach and Parisian ambassador Luis Fernandez? Meet up with him to exchange tactics and redo the game from the previous weekend! Other unusual activities are possible such as a team building on the edge of the lawn to build your teams– soccer tournaments or giant table soccer await you! Complementary animations with a cocktail bar, recognized DJ's and customizable photos are available to immortalize your events. Finally, discover virtual reality with immersive experiences dedicated to soccer and challenge your teams.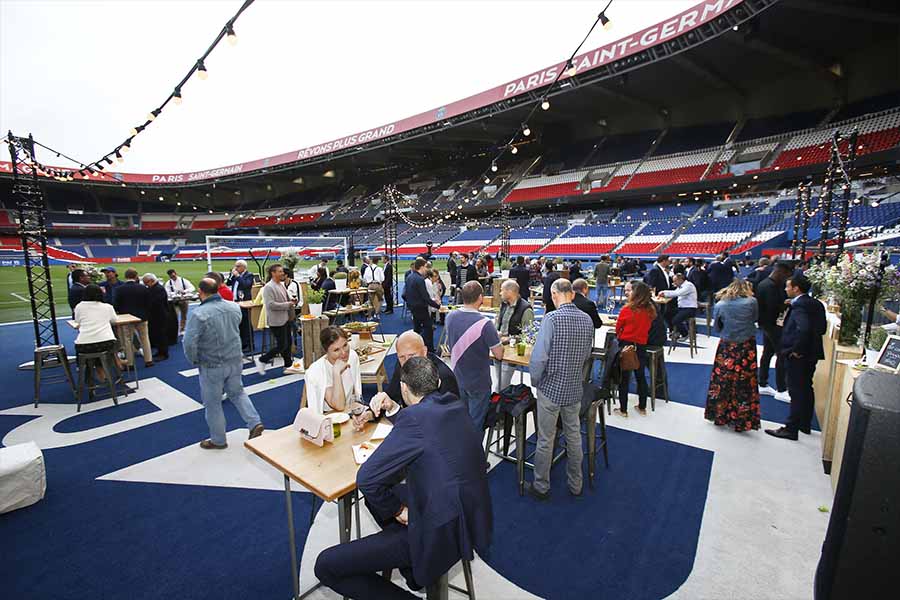 Do not hesitate to contact us if you wish to have more information on the services presented for this unique activity in Paris. Near the Trocadero and the Eiffel Tower, we'll introduce you to an original and playful adult treasure hunt to (re)discover the hidden treasures of the neighborhood. We can also, as presented in the following article, organize your next custom-made corporate event upon request. Booster2Success is your one stop solution for your business needs.
Photos credit: Paris Saint-Germain
---
Booster2Success offers playful and cultural team building in different areas of Paris.
CONTACT US to organize an event in Paris.