---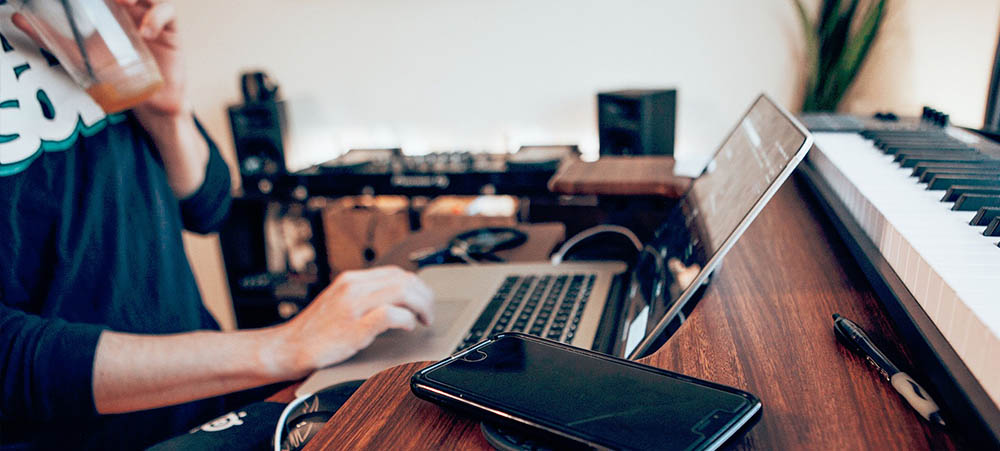 Aged 18 to 30, Generation Y or "Millenials" has been surrounded by new technology since birth. Their adaptability is a major asset in the corporate world, as well as their performance and their ideas within a team. However, their integration is not without certain difficulties. Whether it is teamwork, management or creative development, the Millenials can hardly find a place in a company that is well-anchored at its own sector.
Generation Y : an individualist generation
Surrounded by new technology since birth, Generation Y is famous for its ability to be constantly connected. Due to our society of exchange and constant technological development, being connected is a way for this generation to find all the answers it needs. Generation Y is curious. Its desire of discoveries knows no boundaries.
In a company, this curiosity drives the Millenials to question the codes and actions of the firm in order to find meaning and self-fulfillment. Their integration in a company can cause some difficulties. The individualism of Generation Y does not fit into the enterprise's criteria and gradually reduces the team spirit.
Its individualism is defined by its endless connection. The Millenials are used to receive information in the blink of an eye, so their lack of patience and need to know everything immediately make them unstable and hard to satisfy. Some jobs ask for a certain degree of independence and initiative (such as marketing, business, law or even tourism sectors…) and the Millenials really appreciates them, even though they would rather create their own company.
Generation Y : a need for self-fulfillment
The Millenials have great expectations as employees but also a deep need for recognition, both by their hierarchy and society. They want to find their rightful place and to be recognized for this initiative.
Looking for a perfect balance between private and professional lives, the Millenials are demanding but realistic and lucid about the hierarchy's actions. Communication and exchange are very important notions in the professional self-fulfillment of Generation Y which only demands to be taken seriously by its superiors.
With a more relaxed temper than their elders, Generation Y opens new doors from the working world, including through start-up creation. Start-ups appear to be the ideal way to reach the Millenials' goals and to develop both professionally and privately.
» READ ABOUT – Our team building activities in Paris, a treasure hunt to discover the city of light!
Voir cette publication sur Instagram
Generation Y : a desire of adventure
The aspirations of Generation Y embrace the discovery of the world and of what it can offer. As risky as it can be, the desire to throw oneself into a project is a challenge. The Millenials can't behave the way they please because of the company's rules and this desire is imprisoned.
Generation Y takes risks and impose its own codes, defying those instituted by society, which makes the Millenials hard to manage, creating conflicts between generations within the company.
Tourism sector is one of the most affected sectors by the Millenials' desires. Their liberating creativity can be stifled by the enterprise they operate in. Communication is a precious sector for this generation and it uses it in order to reach its personal goals with precision and rapidity.
Generation Y : a spontaneous instinct
The Millenials work a lot, not only with their mind, but especially with their instinct. When they feel an opportunity, they seize it without even hesitating. Thanks to this spontaneity, this generation is versatile but brave facing risks.
In addition to this spontaneity, the young adult has been taught by society in developing an instinct of conservation and survival. The Millenials are mostly anxious – with a youth surrounded by crisis (such as familial, economic, health or real estate crisis…), they have to find solutions as efficient as immediate in order to promote their work performance.
Generation Y is also wrongly regarded as a "resigning youth", as noted by Fabrice Jean-Jean, founder of Koméco Consulting, while it is only stimulated and motivated by what interests and fascinates it, which allows the generation to attack on several fronts at the same time.
Generation Y is in a society governed by rules of conduct and work that it wants to modify. The Millenials are hard to manage but they offer more than precious assets to help the company to rise, even though they face a lot of difficulties and obstacles on their way.
You can also check our article about Generation Y customers of the hotel business and tourism.
Cover photo credit: Pixabay
---
Increase the value of your touristic establishment with Booster 2 Success. We are a Consulting firm, offering services in the fields of tourism and hospitality: brand identity development process, sales development, digital marketing strategy, yield management, audit and training.
CONTACT US
to benefit from our expertise or to get more information about our services.