---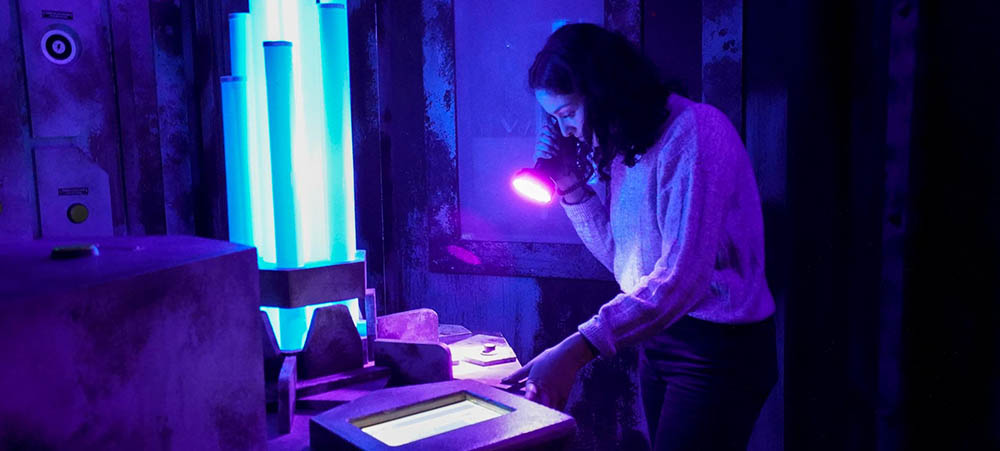 What happens if you put a little magic in your team's life? Booster2Success invites you to discover an enchanted world while participating in an escape room in Paris. Increase your team's spirit and awaken your inner child in a totally immersive universe. Be careful… legend says this article will cast a spell on you.
Team spirit at the heart of the best escape room in Paris
Welcome to the only French escape room ranked in the top 50 best escape games in the world. Do not be mistaken, the fairy tale does not end here. Did you know that escape rooms are one of the most stimulating activities to boost team spirit and reinforce unity within your group? You have to try it to believe it!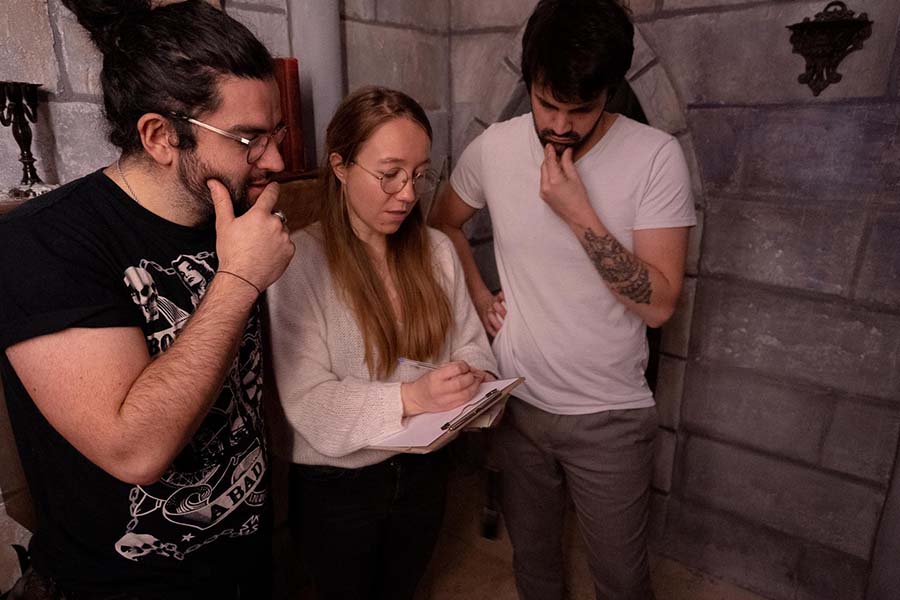 Give your colleagues the chance to be heros of their favourite childhood story on a real-life movie set. This escape room in Paris will appeal to your logical and observational senses. What is the secret to success? This activity needs effort from each participant. All of your co-workers will be challenged during this activity, developing their self-confidence. Have fun and discover your colleagues' unknown skills and traits!
» READ ABOUT – Cultural team building in Paris: our selection of activities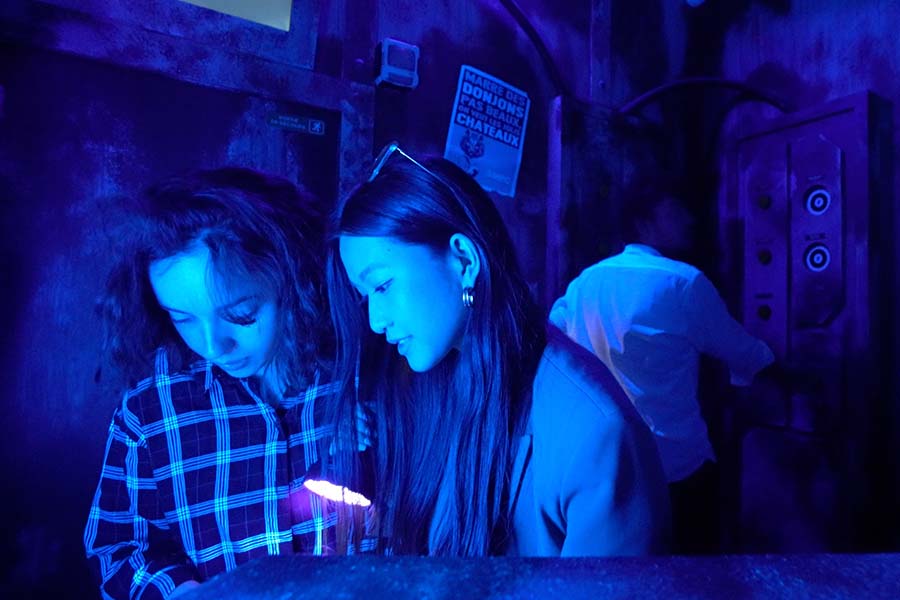 From escape room to restaurant: exploring the details
Look no further, we found the best escape game in Paris. Open all year long, you and your team of up to 36 members can share the same magical experience. You are not dreaming, this is the only escape room in Paris that accommodates a team that large.
In this team building, you will be split into teams and set off to explore the magic rooms of this giant escape game. The six available game worlds will immerse you in an unforgettable adventure. Step into the shoes of characters from these enchanted stories and all of your senses will be put to the test to solve the puzzles. Booster2Success gives you a little tip: the key to succeeding this mission, is to prioritise and appeal to team spirit as well as establish unity within your group.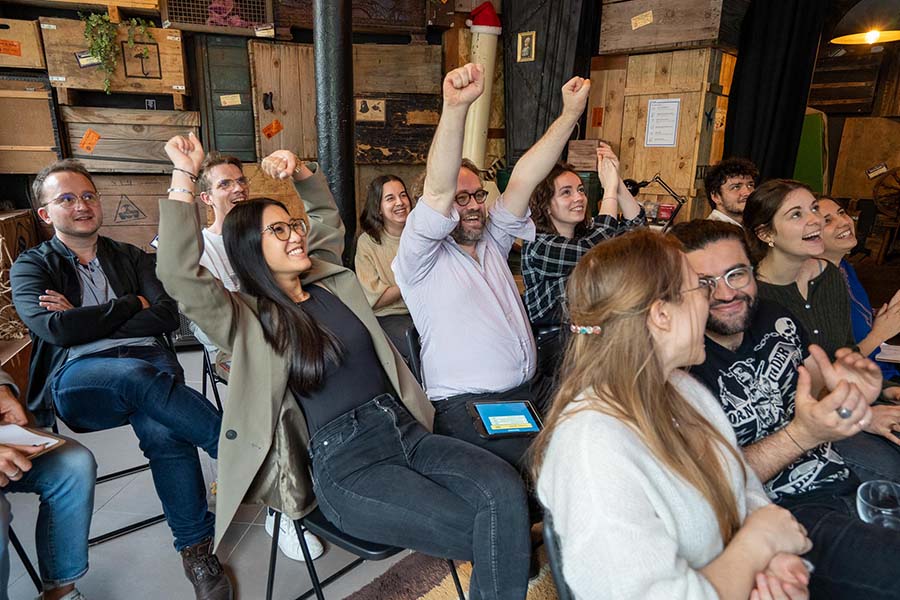 The icing on the cake, you can give strength to your teams around the catering space of this indoor team building. Breakfast, snack, or a cocktail dinner, it is up to you to decide the food for your co-workers to enjoy.
Do not wait any longer, and contact us to enchant the lives of you and your colleagues with this unique and original escape room in Paris. You can also take a look at our other fun team building activities!
– LOCATION: 11th arrondissement Paris
– SEASON: Year-round
– DURATION: Around 1 hour 30 minutes
– NUMBER OF PARTICIPANTS: 6 – 36 people
– LANGUAGE: French and English
---
Booster2Success selects and organises team building activities throughout Paris.
[CONTACT US to organise an event in Paris.