---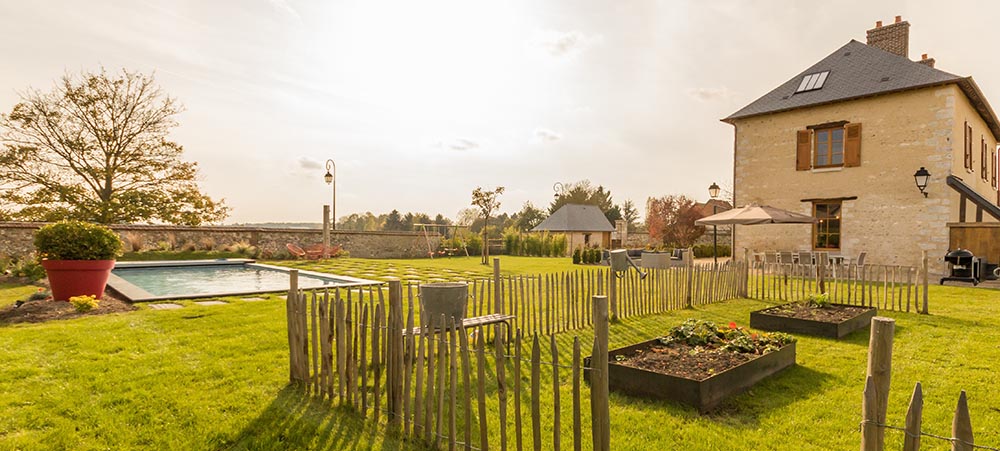 Booster2Success has a great place to travel to in France to spend a lovely week or weekend with friends and family. Only fifty minutes outside of Paris, explore the wonderful region of Normandy and visit beautiful Giverny. It's here that you'll find the charming holiday cottage La Marie Jeanne as your choice destination. Let us introduce this luxury five-star charming holiday cottage accommodation by the quality brand Gite de France (Cottage of France).
La Marie Jeanne a charming holiday cottage in Normandy
La Marie estate was originally a working farm. The main house was built in 1880 and retains its original warmth. Come meet the friendly and welcoming host Flavie in this warm and charming holiday cottage. The recently refurbished cottage can accommodate up to eleven people and is surrounded by a wonderful 3000 sqm (32 290 sq ft) garden in the lands that the originator of impressionism, Claude Monet once lived and painted. All the best comforts await you for a wonderful stay near Giverny. Rich vegetable gardens, swings for the children, and a ping-pong table for the older ones. Even a heated swimming pool for all to enjoy!
The interior was designed by Flavie and her husband, where they have blended rich vintage textures with stylish modern ones, creating a relaxed inviting stay. On the ground floor you'll find a large forty-eight square meter living room and a well-equipped kitchen. Luxuries such as the heated floor make this charming holiday cottage feel like home!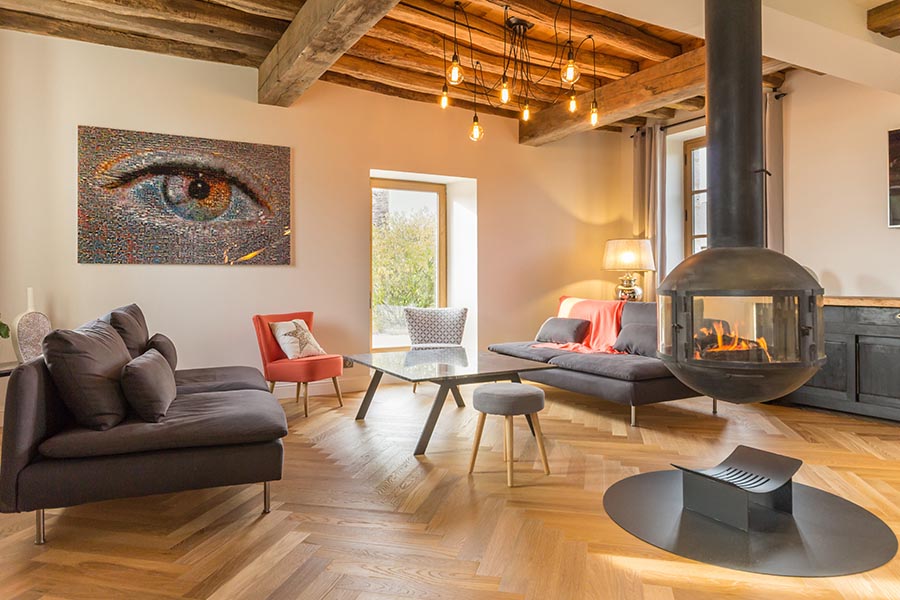 La Marie Jeanne gite an oasis of a calm and convivial place

La Marie Jeanne has upgraded amenities such as a bluetooth connected speaker, strong Wifi access, and a high definition television complete with a Netflix account. The cottage offers five rooms, ranging from 16 to 26 square meters. For the ultimate in luxury, reserve one of two suites equipped with their own bathrooms,  walk-in shower, and heated mirror. Welcome home!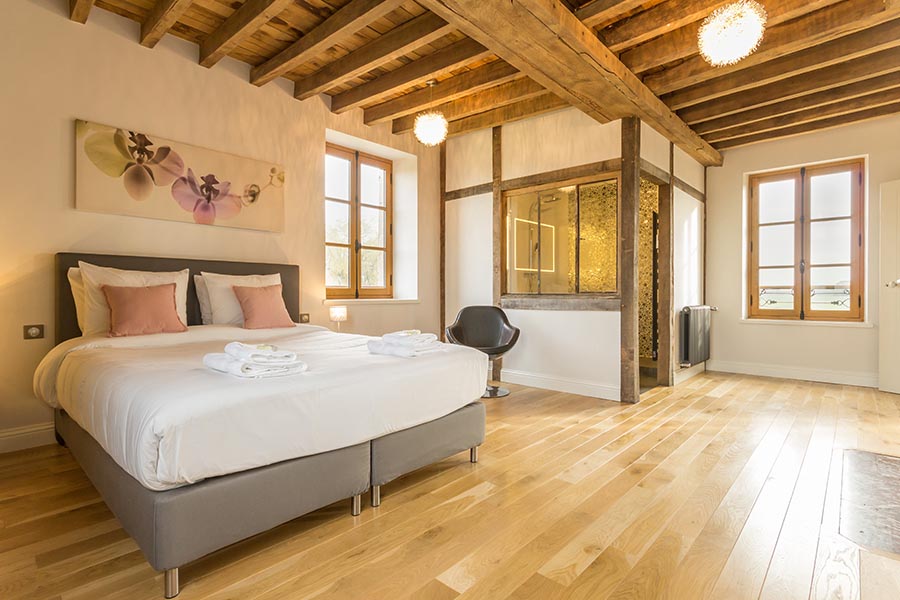 La Marie Jeanne charming holiday cottage: only 50 minutes from Paris.
La Marie Jeanne is an ideal destination to join friends and family in the French countryside. Take a dip in the heated swimming pool while watching the stars above in this charming holiday cottage. Explore all of the wonders of the region. Visit the home of impressionism in charming village of Giverny, only 10 minutes by car from the cottage. Discover the village of Lyons-la forêt, blanketed in flowers, and see why it's known as one of the most beautiful villages in all of France. Visit la Roche-Guyon, a natural regional park, with its wonderful richness.
Don't miss the Bizy-Vernon castle, dating back to 1675 and feel the history. And last, but certainly not least, the zoological greenhouse Biotropica is perfect for a family activity.
Voir cette publication sur Instagram
This charming holiday cottage is ranked five stars from the prestigious Gite de France (the highest level of recognition) and is ideally located. La Marie Jeanne will offer you the best experience for an invigorating stay. The booking should be made directly on the Gite de France website as the cottage has a special partnership with them. We loved the place so we share with our traveller community!
Gîte La Marie Jeanne – 58, rue Grande 27510 Tilly
Photo credit: Gîte de France
---
Booster2Success selects the best travel spot in France and creates fun and immersive team building activities in Paris.

CONTACT US to organize a team building event in Paris.