---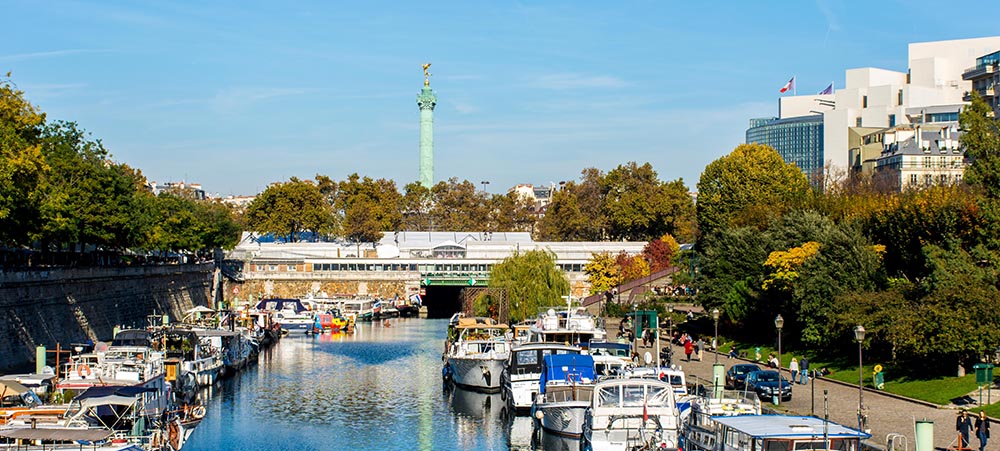 Today we start our attack on  the Place de la Bastille and its surroundings. After an outing to the Opera Bastille or after a bucolic stroll along the greenbelt of Paris, do you have hunger pangs? We deliver to you (on a platter) our good restaurants in Bastille district. You decide which you prefer!
Good restaurants: French cuisine on the menu at Amarante

We start our selection of our good restaurants in Paris Bastille by going to the side of Amarante. There is no fuss here, taste rates above all in this chic and modern canteen! Local products are selected with care to provide you with good and generous cooking, At Amarante nothing is left to chance. The food comes from the house recipes – keep in the pantry just for you. On the menu: foie gras, snails or traditional veal… everything is good. To be tested urgently!
Amarante – 4, rue Biscornet 75012 Paris
» READ ABOUT – Team Building activity in Paris to discover the Canal Saint Martin
Voir cette publication sur Instagram
For a brunch together: Maison Bastille

Go directly to this small neighborhood canteen called La Maison Bastille. On the menu family cooking, simple and healthy:everything we love. You will find: juices, soups, salads and homemade cakes. Here the products are gluten free and veggy friendly and at affordable prices. Monday or Friday to start the day, test the complete power breakfast; full menu at 18.5€. From 11:45 am, counter service with formulas for small and big hungers. We love and we share!
Maison Bastille – 34, bis rue Amelot 75011 Paris
Voir cette publication sur Instagram
Assaporare, Italian gourmet restaurant in Paris
For our good restaurants in the Bastille district, let's  head for Italy with the atypical restaurant of Giuseppe Lo Casale, a Neapolitan architect. Designed as a grocery store, today this is  a restaurant with an open kitchen and a service full of generosity. The menu is full of flavors and all products are handpicked. A delicious little neighborhood address, go with your eyes closed!
Assaporare – 7, rue Saint-Nicolas Paris 75012
Voir cette publication sur Instagram
Good restaurants in Paris: Louie Louie trendy pizzeria
The charms of Italy, second act. Directed now by Louie Louie, a trendy pizzeria in Paris that makes you hungry.
Eat in or take away, treat yourself to delicious and generous pizzas. Italy in Paris is a big yes as is Louie Louie's place. To your forks!
Louie Louie – 78, rue de Charonne Paris 75011
Voir cette publication sur Instagram
At Mokonuts between pastry and gastronomy
At Mokonuts, it's Moko Hirayama in charge. A woman full of energy, she treats you with her pastries and homemade cookies. Her husband Omar Koreitem takes care of the Mediterranean cuisine and offers tastes on the spot or to take away mixed  plates composed of meats, fish and seasonal vegetables. Good mood guaranteed from an evening or morning in this Parisian cafe!
Mokonuts – 5, rue Saint-Bernard 75011 Paris
Voir cette publication sur Instagram
Do and Rice: Vietnamese canteen in Paris
In our good restaurants Bastille district, here's a last for the road. It's at Do (beans in Vietnamese) and Rice that's going on. Close to the Aligre market, this Vietnamese canteen is a real pearl. Enjoy delicious bo bun, succulent pho soups and let yourself be tempted by the lunch menu at 15.5 €. A real treat !
Do et Riz – 31, rue de Cotte 75012 Paris
Voir cette publication sur Instagram
Cover Photo credit: Booster2Success
---
Booster2Success selects the best restaurants in Paris around its corporate team building activities.
CONTACT US to benefit from our expertise to organize an event in Paris.