---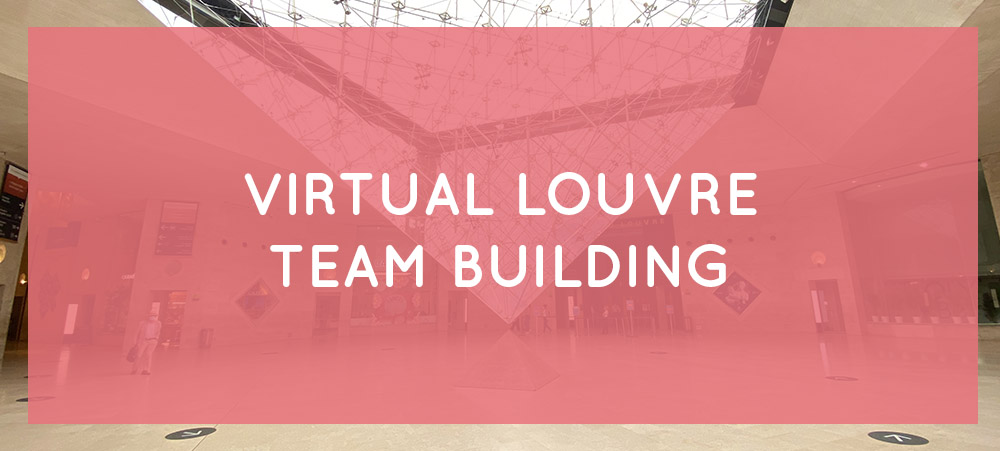 Are your teams teleworking, your employees come from several continents and working remotely? Are you looking for a way to bring them together? We have THE solution for your next team meeting activity.
How would you like to explore the world's largest museum in a virtual Louvre team building? It's a great team building opportunity and one of our most popular too!
Team building Virtual Louvre: an immersive and fun experience
Let's set the scene. A wealthy Italian art collector wants to test the budding investigator skills of your collaborators to help him find his next gems. And for that, your team needs to work together, and what better playground than the world-renowned Louvre Museum?
Join your team and discover major works from the Louvre as well as lesser-known works, all behind your computer screen. This online team building animation is very immersive and interactive.
During this Team building Virtual Louvre in the form of a playful stroll lasting about an hour, no historical or artistic knowledge is required. Indeed, communication and exchange between the participants of the same team will be essential to guide them towards success!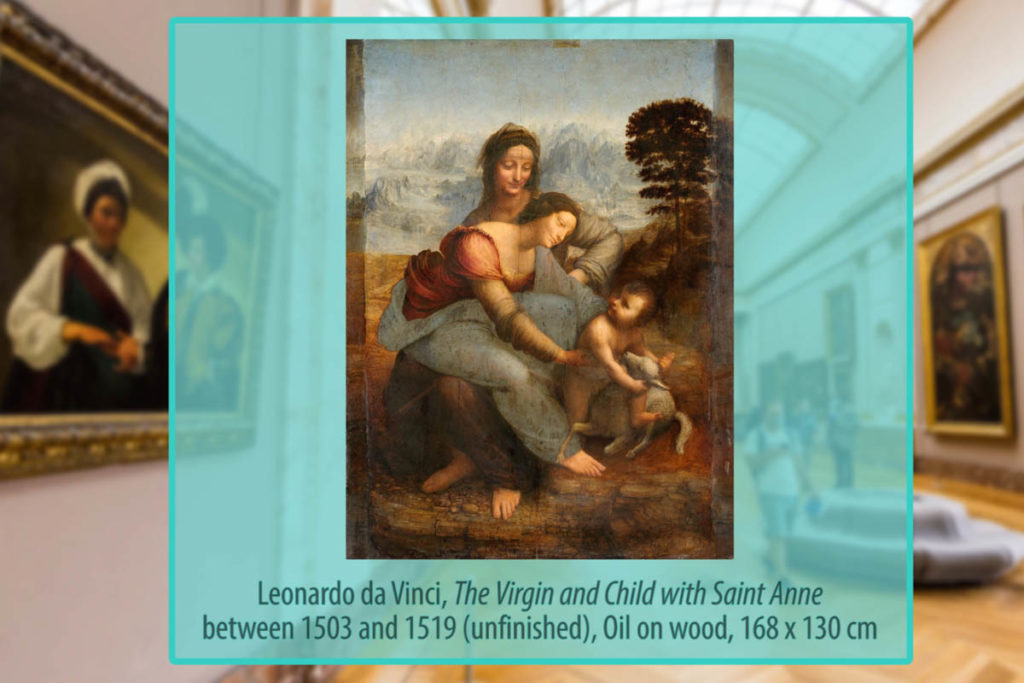 Organization of our online Louvre team building activity
After setting up teams of 4 to 6 people, all participants will meet in the same video conference room for a short briefing on this teleworking team building activity. Well equipped with their streaming link, the participants are then divided into their team and their assigned virtual room. Now it's time for our streamer actor, who will launch the game and accompany the players throughout the adventure. Our animators are also present in case of technical needs.
Teams compete against each other around quizzes and challenges highlighting different skills (observation, imagination, analytical skills, information research, sport/relaxation, etc.).
» READ ABOUT – Our selection of various activities to organize a team building online
Our credo: to cultivate oneself through play. We focus on the playful side rather than the "puzzle" side. Our goal is to bring all the players to the end in a good mood!
Points are awarded throughout the game and our actor states the evolutionary ranking throughout the game. A final ranking for this team building Virtual Louvre is announced at the end of the game with a joint debriefing.
This online team building is accessible from 8 people up to 50 people simultaneously. Contact today for tomorrow's solutions!
TO SUM UP:
– Number of participants: 8 to 50 simultaneously (possibility of several time slots)
– Duration: Approximately 1h15 of online or hybrid animation (briefing included)
– Video Solution: Zoom or Teams
– Language: animation available in French and English
Photos credit: Booster2Success
---
Booster2Success is a digital communication and events agency based in Paris.
CONTACT US to organize a corporate event online.