---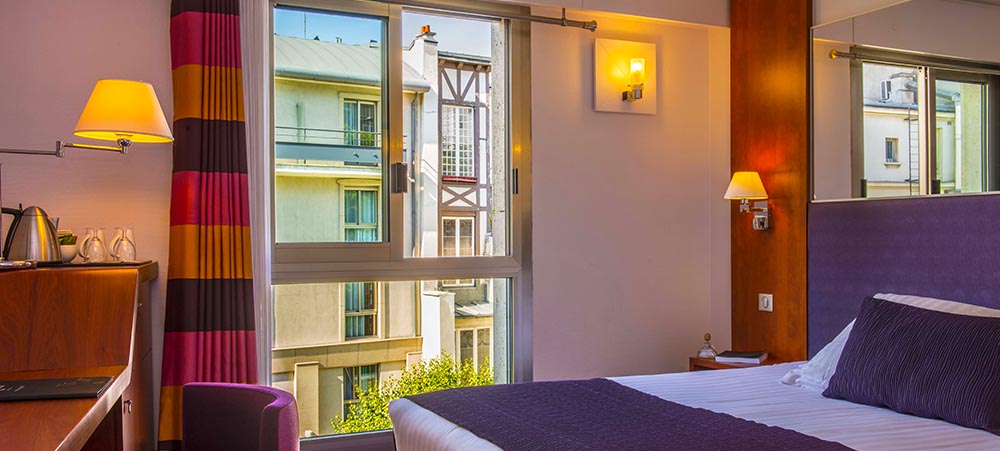 Have you booked your tickets to Paris yet? For your next trip, we recommend a nice property just a 10 minute walk from the Arc de Triomphe. This 4-star hotel is a really charming place. This hotel near Arc de Triomphe is a relaxing oasis of calm in the middle of the Parisian jungle!
Hotel Ampere: an ideal location in the heart of Paris
This hotel near Arc de Triomphe takes its name from the famous French mathematician. André-Marie Ampère. The location is perfect, just 10 minutes on foot from the well-known Arc de Triomphe and majestic Champs Elysees avenue. This 4-star hotel is sure to tempt you with its ideal location. The metro station Pereire (line 3, RER C) is only 200m from the property and can take you to almost every part of Paris, such as the Tour Eiffel, Invalides, Orsay Museum or Notre Dame.
» READ ABOUT – Team building activity for large groups  near the Eiffel tower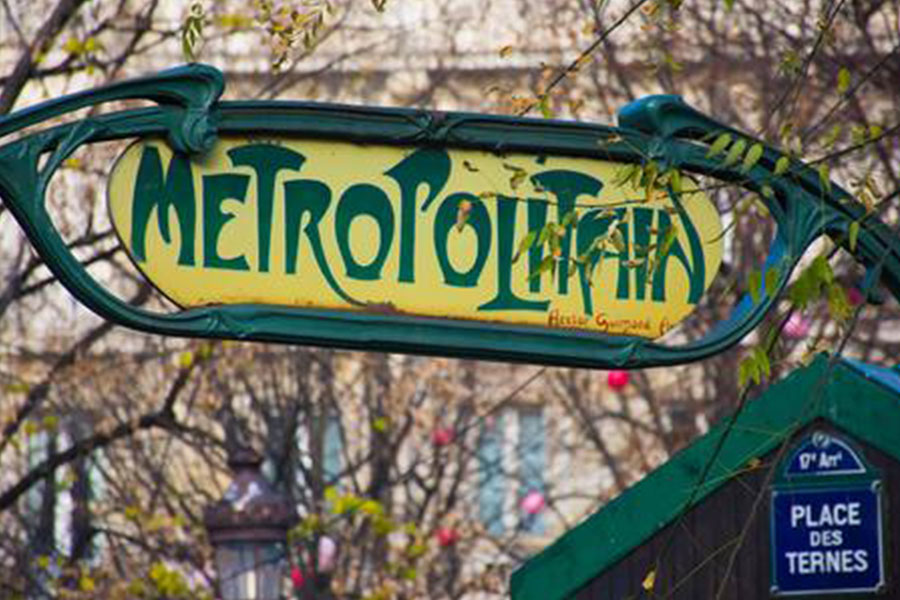 Hotel near Arc de Triomphe: 4 star service in Paris
Stay at the hotel Ampere Paris and enjoy all the comforts in one of the 97 rooms and suites. From the classic room to the Prestige Suite, you will benefit from high-end service and chic decor. Some of the rooms have a view of a charming and relaxing interior patio. For the sunny days, you can even have a drink on the terrace. If you want to celebrate a special occasion or just enjoy a luxurious Parisian lifestyle, book one of the two elegant suites with a terrace and a view of the Eiffel tower and Arc de Triomphe! It is truly enchanting.
Voir cette publication sur Instagram
Before leaving to explore the city of light, recharge with a good breakfast at this hotel near Arc de Triomphe. Enjoy a continental buffet breakfast on the peaceful terrace. When the night comes, have a homemade cocktail in the Patio Bar.
Last but not least, we have to give special credit to the hotel team, who are always attentive to your needs and can give you valuable advice on the city.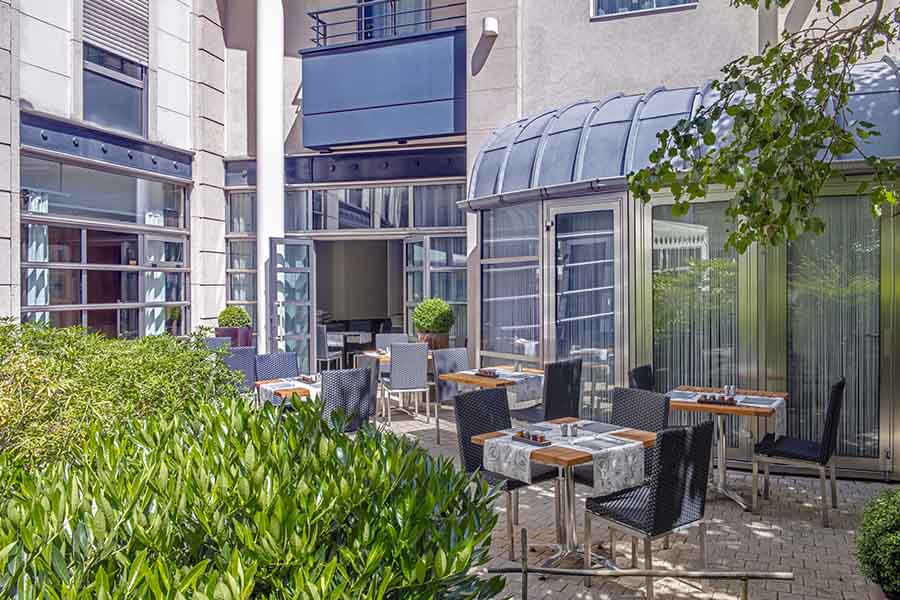 Organize your events at the hotel Ampere Paris
Opt for the hotel Ampere during your next seminar in Paris. You can book a meeting room after one of our team building activities in Paris to improve group cohesion while discovering the city. There are 3 different meeting rooms available at this hotel near Arc de Triomphe, with up to 125 square meters of adjustable spaces. This property is ideal if you are looking to organize any corporate event for up to 80 people, as the hotel is equipped with all the latest technology.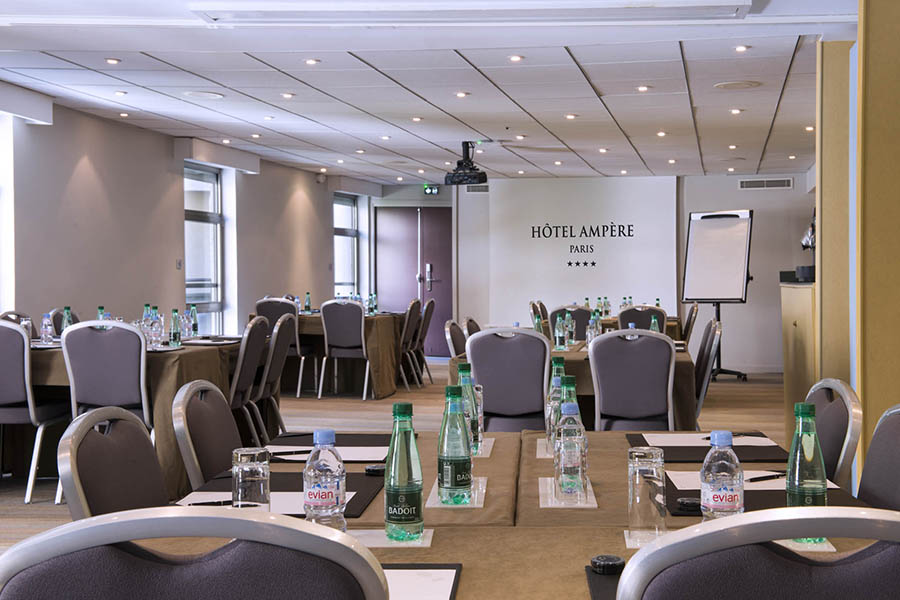 If you are looking for a perfect hotel for business or pleasure, this hotel near Arc de Triomphe is a great pick for your next stay in Paris. Look at the reviews, you won't be disappointed!
Hôtel Ampère – 102 avenue Ampère 75017 Paris
Photo credit: Hotel Ampere and Booster2Success
---
Booster2Success selects for you the best hotels in France.

CONTACTEZ-NOUS  if you want to organize a corporate event in Paris.