---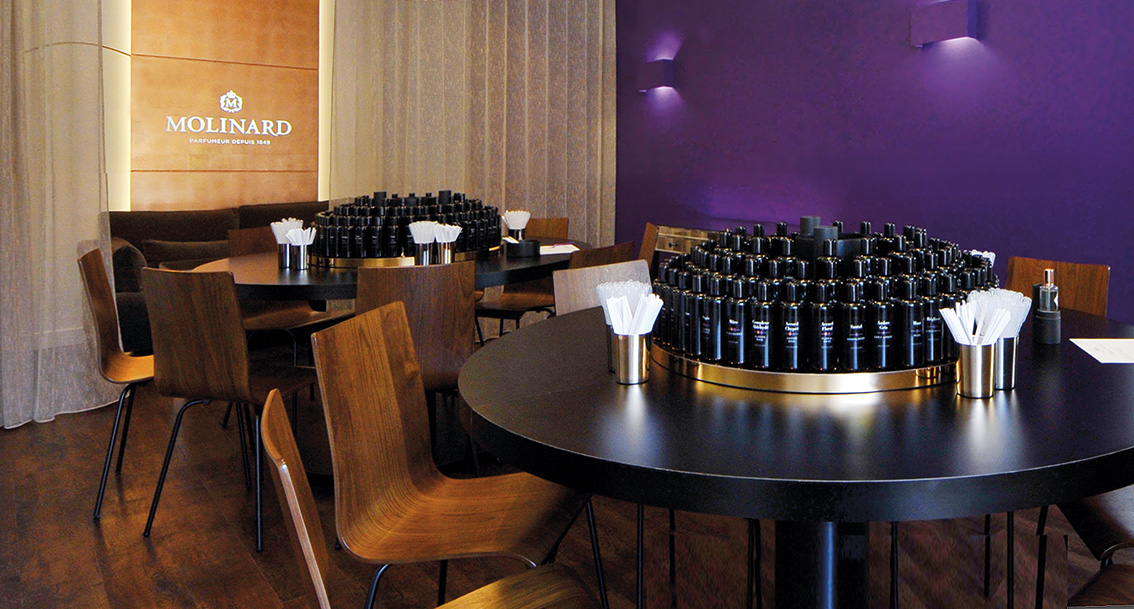 Discover a unique Parisian experience as truly special as you are and the fruit of your own imagination. Visit this renowned Parisian boutique in the 6th arrondissement of Paris for a one of a kind activity: a perfume workshop. Whether a local Parisian or on holiday in Paris, this experience at Parfumerie Molinard will seduce you for sure!
Unusual activity: perfume workshop in Paris
Molinard is an old and acclaimed house created in 1849, under the warm sun of the Riviera, in the city of Grasse, famous for its perfume creations. Today the luxury perfumer has four stores in France. You will find Molinard located at 72 rue Bonaparte in Paris, not far from our team building scavenger hunt for adults in Notre Dame district. Discover your talents as a future budding perfumer! Guided by an expert guide in perfume creation, compose a scent custom to you and your desires. During your 90-minute session, you will select the essences that you love and marry them to compose your exclusive 50ml fragrance to treasure and enjoy.
This experience is also available in both Grasse and Nice, and lasts 60 minutes.
» READ ABOUT – Unique team building game in Paris, adult treasure hunt in the Eiffel Tower district
Also for the young scent artist, there is a workshop called "Le Petit Parfumeur" (The Little Perfumer). For children from 4 to 10 years old, it's perfect for a birthday or a wonderful experience! With a duration of 30 to 40 minutes, the budding perfumer can create a perfume of 10 ml, a memorable gift and fantastic souvenir at any age.
To book:
Paris: 90 mn, 89 € – upon reservation – ateliers@molinard.fr – +33 (0) 1 56 24 22 21
Grasse – Nice: 60 mn, 69 € – upon reservation – ateliers@molinard.fr – +33 (0) 4 92 42 33 21
Group bookings: tourisme@molinard.fr – +33 (0) 4 92 42 33 11
Photo credit: Parfumerie Molinard
---
Booster2Success is the specialist in the creation of unique team building activities to discover the city of lights.
CONTACT US to get information about our team building and pricing.