---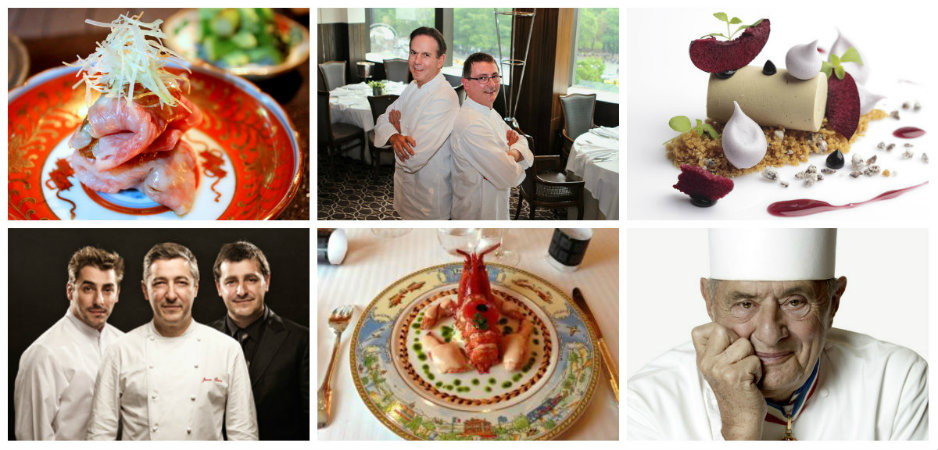 The art of gastronomy fascinates connoisseurs as well as amateurs. In order to look for the best tables on the planet, it is essential to take a gustative trip around the world for discovering each region, culture and cooking. Through this guide of starred restaurant by nationalities, the greatest players of the art of gastronomy will unite themselves to defend all careers of the catering sector: kitchen, dining room, management and wine waiting.
From the United States to Monaco, the world is crawling with starred restaurants offering unique, exquisite-tasting and well-kept products, all of it taking place in some legendary, and sometimes, unordinary dining rooms.
---
Starred restaurant by Paul Bocuse, l'Auberge du Pont de Collonges
France is one of the cradles of gastronomy just as well as the home of some of the great names of catering. It is in Collonges-au-Mont-d'Or, near Lyon, that the most-starred restaurant of the country is located, the "l'Auberge du Pont de Collonges" founded by the famous Paul Bocuse. Over the years, thanks to its starred-chef, this inn managed to be labeled as the "temple of French cuisine" since 1965. Offering menus per season, going from 165 to 255 euros, including a gueridon table service with at least two cuttings per menu. It is a difficult task not to get confused with the seven fishes or with the great variety of meat cooked "Bocuse" style. A sommelier is available for the guests' needs so that he may make them savour the best wines of the region served with meals going from starter to desert.
Quality, performance, service, welcoming are the key words of this three-starred restaurant that is worth a visit.
Auberge de Collonges – 40 rue de la Plage, 69660 Collonges au Mont d'Or, France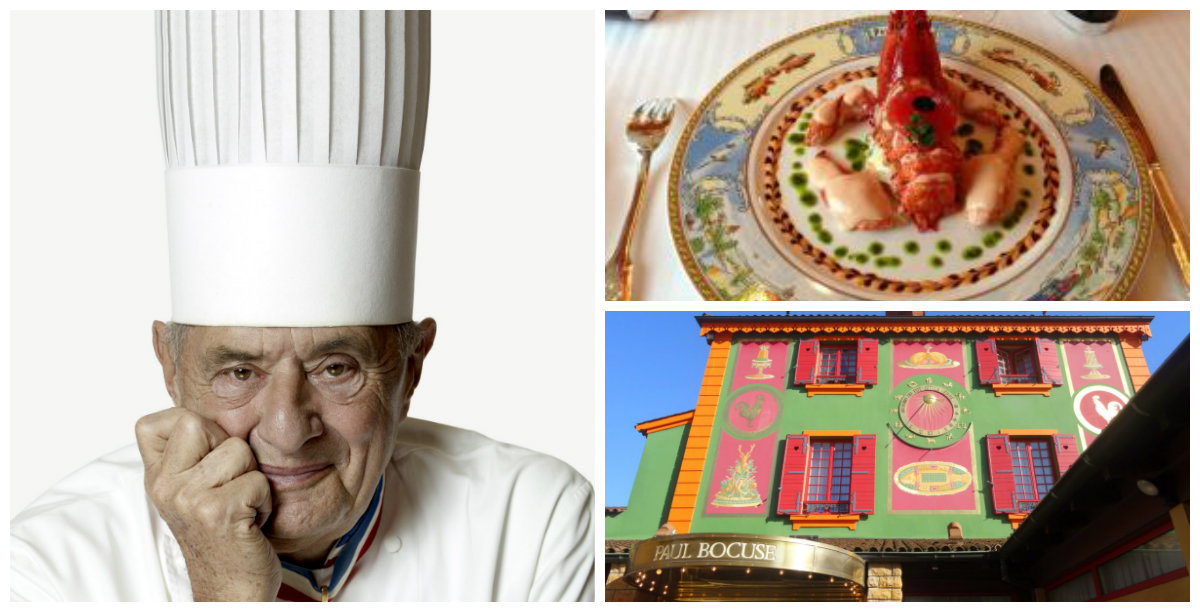 ---
Starred restaurant by Joan Roca, El Celler De Can Roca
It is in Gerona, in Catalonia (Spain) that El Celler de Can Roca restaurant is located, twice voted (2013 and 2015) the best restaurant in the world by the British ranking table "50 bests". Faithful to its Catalan traditions, this three star Michelin restaurant is the perfect combination of wisdom and madness.
The Roca brothers are offering menus for less than 200 euros with about fourteen dishes, ten divisions and ten bottles of wine to go with this unique experience.
Bookings are made more than a year in advance and are worth the wait: the finest gourmets will enjoy spending four hours at their table in a calm and gentle surrounding.
Its glassed-walls, its wooden-roofing and its open terrace are making it an exceptional location.
El Celler De Can Roca –

Calle Can Sunyer, 48, 17007 Girona, Espagne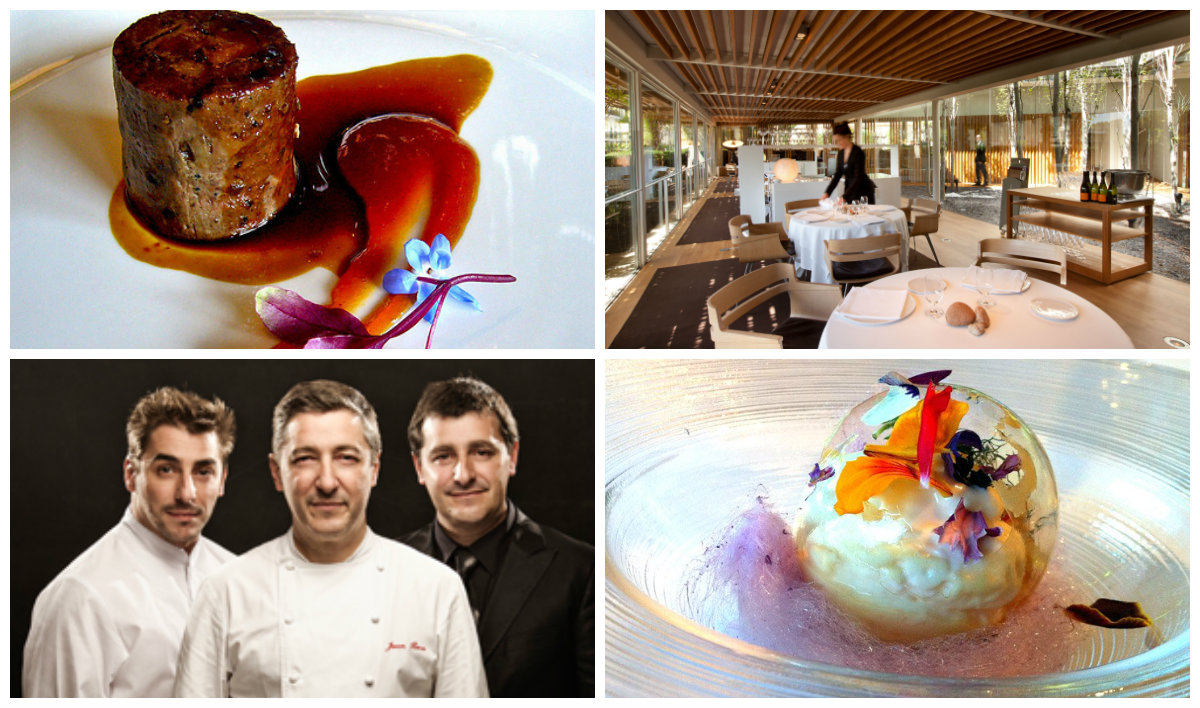 ---
Starred restaurant by Seiji Yamamoto, Nihonryori RyuGin
It is on the other side of the globe, in Japan, that chef Seiji Yamamoto's starred restaurant is located. This unique place reflects the splendor of Japanese cuisine. À la carte, one can get cooked sushis with legendary and unique ingredients, characteristic to the land of the rising sun.
For menus priced on average 200 euros the chef promises a taste of excellence due to natural products. He also offers the opportunity to eat the dishes hot or cold throughout luncheon, that is quite a confusing concept! Thanks to its traditional decor, the client is wholly immersed into the traditional Japanese culture.
The Nihonryori RyuGin is providing its know-how in order to show the greatness of the local products, which makes the pride of the nation.
Nihonryori RyuGin – Japon, 〒106−0032 東京都港区 六本木7丁目17−24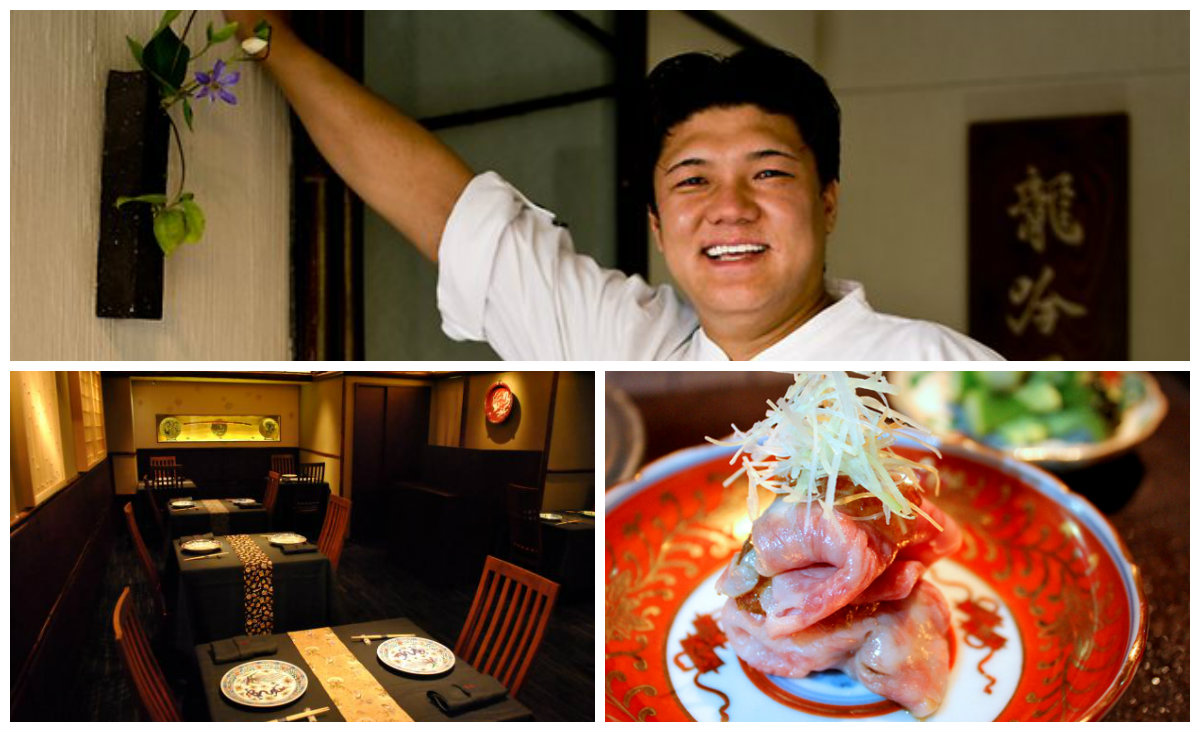 ---
Starred restaurant by

Thomas Keller, Per Se
We are continuing our trip around the most starred restaurants by nationalities with New York city. Every visitor of the Big Apple anxious to fully live the American Dream ought to go and try Per Se's tasty dishes. A warm-welcoming staff will host you in a contemporary dining room and will provide you with a prestigious service reflecting the 3 Michelin stars awarded to this luxurious institution.
It is through chef Thomas Keller that every single meal of the restaurant is elaborated. He offers an appetizer menu served in 9 sequences, one that is veggie, and the other which includes meat and fish. Furthermore a daily menu ranging from 500 to 700 euros per person consists of 7 to 10 meals, as well as a book of an exceptional wine cellar honoring Californian wines.
The Per Se restaurant, also known as the "stratospheric perfection", symbolizes American perfection: a warm-welcoming staff that is now way oppressive, one of the best sommelier in the world, dreamy surroundings and delicious dishes. All of this giving a tasty experience that will continue to linger much later on.
Per Se – 4, The Shops at Columbus Circle, 10 Columbus Cir, New York, NY 10019, États-Unis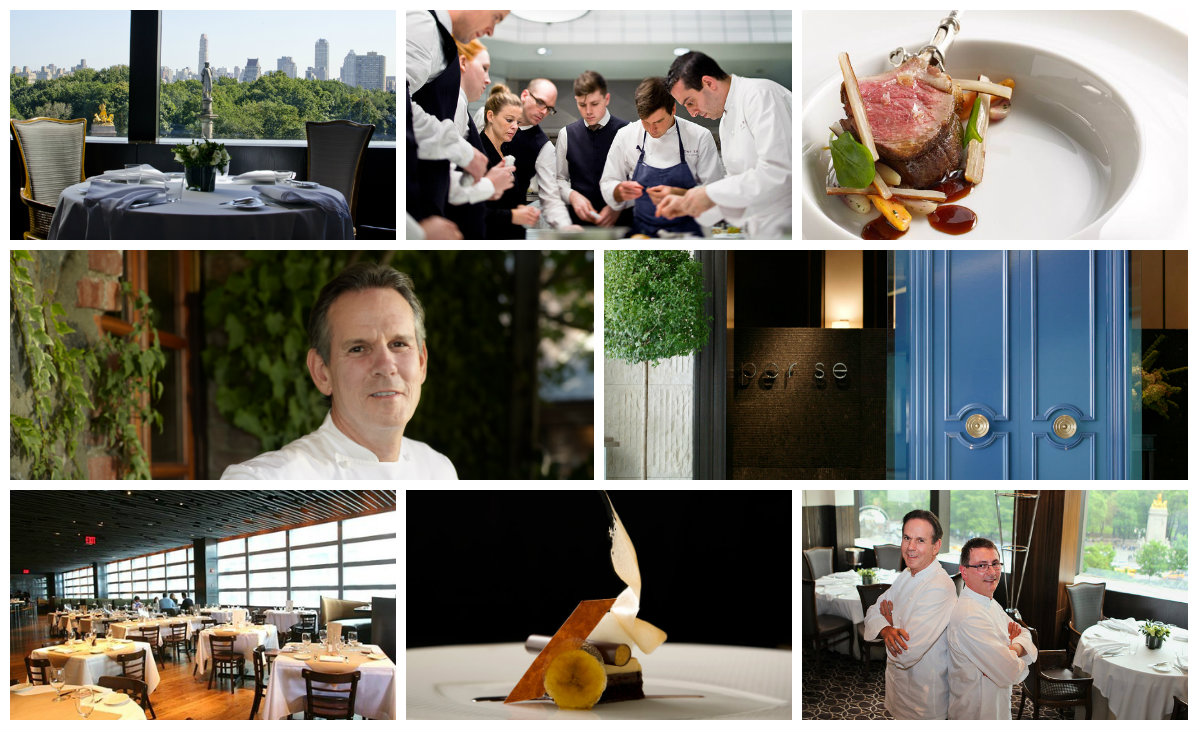 ---
Starred restaurant by

Niko ROMITO, Ristaurante Reale
It is in Italy, at Castel di Sangro, that the talented chef Niko Romito operates, in one of the few three Michelin-starred restaurants of Casanova's home country!
This little gastronomical jewel can be found at the heart of the Abruzzi Mountains. Large dining tables are set up in an uncluttered space where the clients will be able to enjoy the chef and his brigade's local cooking. Expertly prepared appetizers will work the guests' appetite, preparing them for two hours of pure culinary bliss. The menu, with a price range going from 150 to 200 euros per person, is essentially made up of local products: saffron, artichokes, lamb, eggplant, fish, pasta, pecorino, gnocchi, etc… Reflecting Italian wine mastery, the wine list is remarkable and has acquired the prestigious nickname of "wines out of this world!". This new catering giant provides its clientele with a highly-qualified personnel.
Being a forerunner country in terms of cooking, Italy will never stop to surprise people with its new concepts, its madness of flavors, but above all, its fame of starred-restaurants.
Ristaurante Reale, Photo by Brambilla-Serrani, Piana Santa Liberata, Castel di Sangro AQ, Italie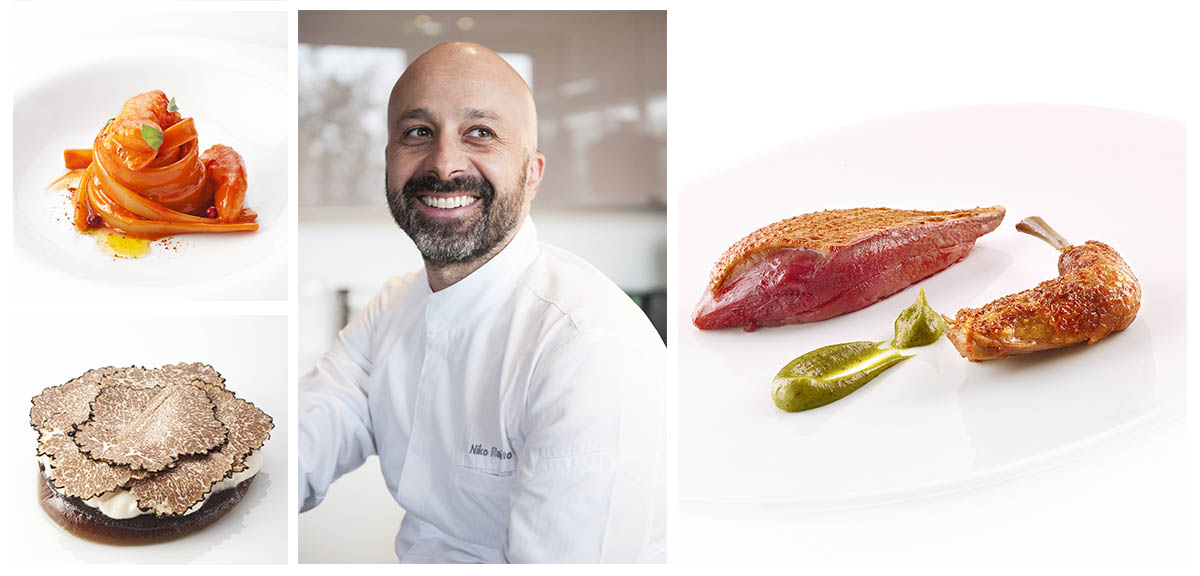 This trip around the world of the best-starred restaurants gives us a view and a taste of each country's diversity in terms of cuisine. From dreamy surroundings on to the plate, these great names of the world of gastronomy are on the watch in order to reach perfection bit by bit, with, as a unique goal, to stir their client's taste buds and to make him discover the beauty of a culture with the help of a meal.
---
Increase the value of your touristic establishment with Booster 2 Success. We are a Consulting firm, offering services in the fields of tourism and hospitality: brand identity development process, sales development, digital marketing strategy, yield management, audit and training.

CONTACT US
to benefit from our expertise or to get more information about our services.