---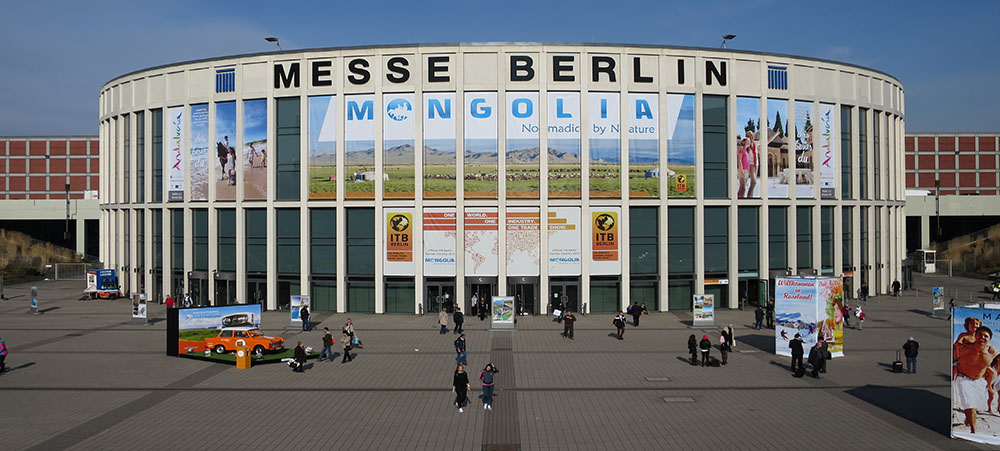 Tourism professionals meet from 8 to 12 March 2017 to observe the ITB Berlin convention, the world's largest tourism trade fair.
Born in 1966, this fair that started with only nine countries as exhibitors is now the rallying point of international players in the tourism industry. It takes place annually in March at the Messe Berlin.
---
ITB Berlin convention: the epicenter of tourism
The ITB Berlin fair exhibits many touristic offers presented by the industry professionals who came to promote their country. The exhibit welcomes various sectors of the tourism industry such as hotels, airline companies, travel agencies and tour-operators.
The convention's program fits to each sector, including marketing, business travels and MICE (meetings, incentives, conferencing, exhibitions).
Every year, the ITB Berlin convention celebrates a new country as partner which is presented by exhibitors through a specific program and events of particular importance, such as the opening or closing ceremonies. In 2017, Botswana receives the honor to attend the fair.
Each touristic theme is studied very thoroughly and all sectors are divided up through the Messe Berlin in a precise structure in order to ease the progress and understanding but also to get the interest and attention of professionals.
---
ITB Berlin convention: a window on the world
The convention can be seen as a window opening on the world: all the cultural diversities are mixed up through the many exhibited sectors and mostly playful events such as discovery workshops.
The ITB Berlin convention is committed every year to widening its outlook and interests in the tourism industry. Since its creation, the number of exhibitors and visitors has considerably increased, which proves that the convention has developed in marketing and tourism.
Journalists, travelers, tourist organizations, consultants, hoteliers and all the tourism players are invited. The ITB Berlin is evolving side by side with the digital world to become more reachable and to modernize a little more every year.
The convention has progressed thanks to the eTravel World innovation, a digital platform that introduces the widest selection of e-tourism field.
---
The ITB Berlin convention is the world's largest tourism trade fair and presents many offers to get the attention of professionals who came for the occasion. This fair is an opportunity to bond with new clients but also to broaden your outlook and strengthen your current clientele relationship.
---
Increase the value of your touristic establishment with Booster 2 Success. We are a Consulting firm, offering services in the fields of tourism and hospitality: brand identity development process, sales development, digital marketing strategy, yield management, audit and training.
Contact us to benefit from our expertise or to get more information about our services.