---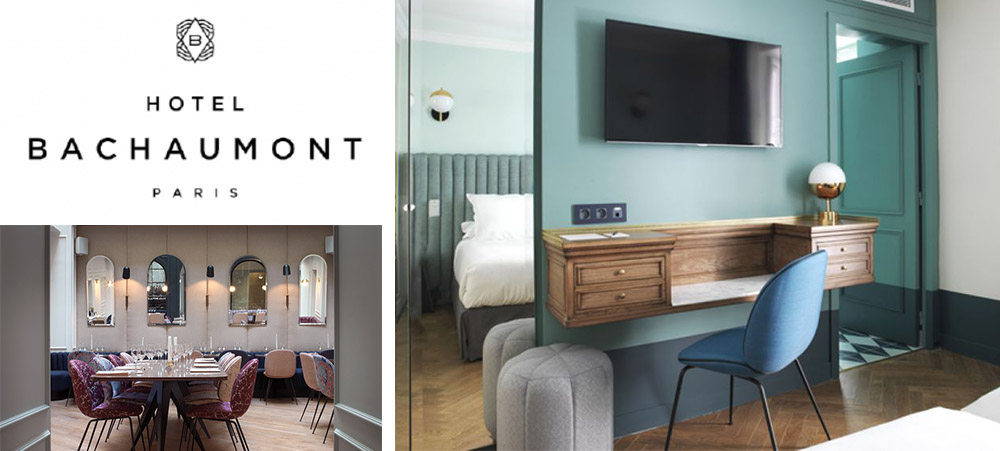 Today, the core of the City of Lights has moved. The trendy and popular places now gather from Les Halles to Oberkampf.
Near Les Halles, the Montorgueil district sets a good example. This place portrays the Parisian lifestyle – the regular customers rush to sit at tables outside cafés, the fruit merchant and the fish merchant set up their stall in the early morning and warm breads' smell spreads all over the streets. Restaurants rule over there. "L'escargot Montorgueil" for instance, the favorite 20th century food of Guitry and Proust and Dali…
Since last summer, an elegant and timeless building is settled on a former clinics' site : the Bachaumont hotel. It is a perfect place to stay in the heart of Paris.
---
Hôtel Bachaumont: a prestigious home in Paris
At its head, the entrepreneur and traveler Samy Marciano, the fashion and district figure, succeeded in giving a brand-new impulse to this prestigious hotel.
The businessman knew how to get new Parisian lifestyle leaders on his side. Dorothée Meilichzon, key figure in the interior design (Grand Pigalle Hôtel, Hôtel Paradis, Beef club), rearranged the 49 rooms and 4 suites in a typical Art déco style. In a storm of ideas, the entire furniture has been drawn and redesigned to measure with several ranges of harmonious colors.
Some rooms have balconies and terraces that present a wonderful view over Paris' roofs or the hotel restaurant glass roof. The Bachaumont hotel offers a magical and privileged environment to discover a unique Paris.
---
Hotel Bachaumont, an authentic and trendy home in Paris
It is now time to discover the restaurant. It holds a great place in this luxurious setting.
With a neoclassical style, the decor is very bright – moldings, woodwork, glass roof. Absolutely glamorous, it contributes to the general experience. As its leader, a big name in the neighborhood: Gregory Marchand (Frenchie).
The chef of rue du Nil offers a refreshing and versatile menu – either for a regular snack, a classy light meal (smoked anchovy and ricotta, Pata Negra ham) or a typical bar (various fish tartar, lamb shoulder or beef).
The cozy lounge bar under the command of the Experimental Group (Beef club, Compagnie des vins surnaturels) that recommends delicate cocktails with some tapas to nibble at – perfect for an after-work party.
The Hotel Bachaumont also owns two seminar rooms and a 90 square meters Penthouse to organize more specific events – showrooms, the press, product presentations or usual meetings.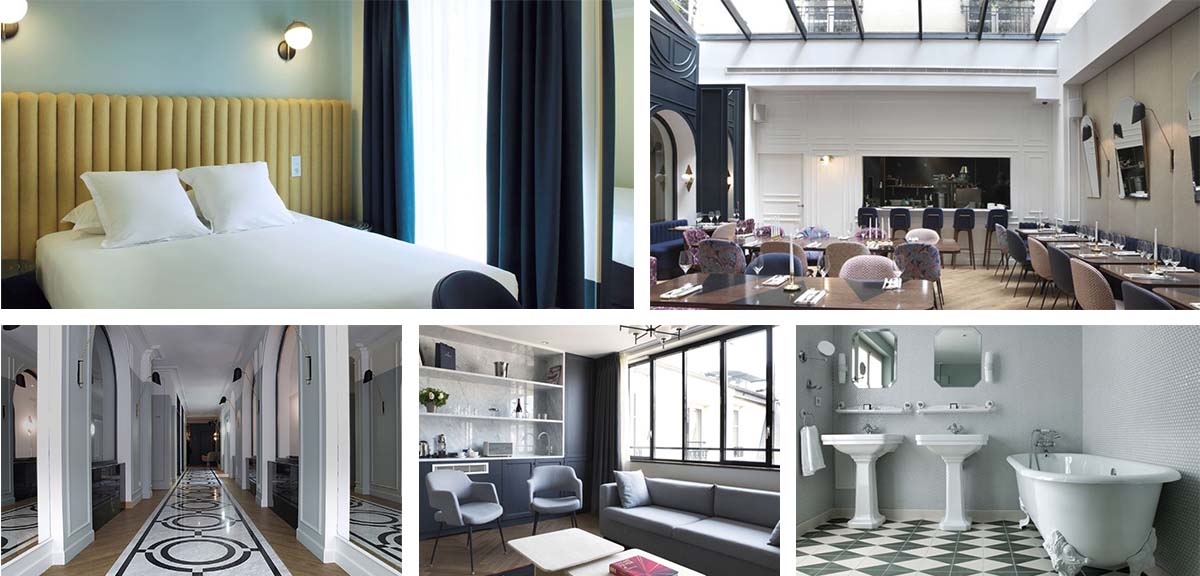 After a brilliant renovation, the Hotel Bachaumont recreates a chic Parisian style with a residential spirit, where discretion is the magic word. This place is popular within the tiny secluded Parisian world, but also with a wealthy international clientele, and suggests a living environment just like home, only better.
An ideal place to discover or rediscover the authentic Paris, through a lively neighborhood.
The Hotel Bachaumont is the first born of the hotel group, La Clé Group. Soon, it will be joined by the National des Arts et Métiers hotel. A hotel success story to follow up…
---
Increase the value of your touristic establishment with Booster 2 Success. We are a Consulting firm, offering services in the fields of tourism and hospitality: brand identity development process, sales development, digital marketing strategy, yield management, audit and training.
CONTACT US
to benefit from our expertise or to get more information about our services.